Analysis
MLB Picks Today, Best Bets, Odds, Predictions for May 31, 2023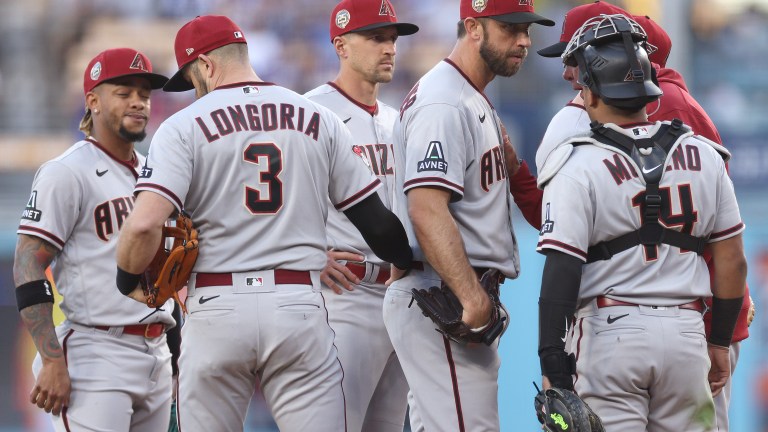 Yesterday was lame. We came away with zero dollars and zero cents on our game picks. We cashed the over in Miami but lost on the Tigers' money line. I should have played the Tigers team total, looking back, but hindsight is 20-20. It's a good learning experience.
Today's MLB slate is either the easiest board of the year or filled with land mines. Every "baseball" angle feels like a trap. The Rays are only short favorites after losing two straight? The Pirates with Mitch Keller are underdogs? I've looked at and liked plenty of totals, but the line movement is going in the other direction. It's a scary board today, so I'm sticking with my one and only pick, easily my favorite of the day.
2023 Straight Plays Record: 77-62 (+10.98 U)
PrizePicks Record: -2.1 U
I'm using BetMGM lines only this year. Here's a link to get started with a risk-free $1000 bet. You can also use code "JBFANS" if you're betting on MLB. Wager $10 on any MLB moneyline and receive $100 once the bet is settled.
All prop entries will be on PrizePicks: Here's a link to get a 100% deposit match.
Colorado Rockies vs. Arizona Diamondbacks @ 9:40 PM EST
Pitching Matchup: Dinelson Lamet vs. Tommy Henry
On the surface, this game looks like it could end 40-30 if we look at the starting pitchers' performance this season. When I look deeper, I see plenty of matchups where I don't see the offense on either side getting rolling.
The Rockies are an embarrassment this season against left-handed pitching. Over the entire season, they rank dead last in wRC+ and 28th in OPS. The fact they rank 28th in OPS when they get to play half of their games on the moon is horrible. In May, they have a 73 wRC+. In the last two weeks, over 141 PA, they have a 50 wRC+. This offense can't string together a successful day at the plate against a lefty, and they go up against a lefty in Tommy Henry.
Henry has been a slightly below-average pitcher this year. His xERA is at 4.67, but his FIP and xFIP are near six. Those peripherals are so high due to his lack of strikeouts. He relies on soft contact, sitting in the 80th percentile in Hard-Hit rate. The Rockies faced Tommy Henry this season at Coors Field, scoring four runs in 5.1 innings.
That start against Colorado was his worst of the season, and it was at Coors Field. He's been impressive in May, pitching to a 3.70 ERA. Again, his peripherals are terrible, with FIP and xFIP being in the five range. He continues to outperform these, keeping the ball on the ground at a 40% clip and limiting the hard contact.
The Rockies have nine total home runs this season against left-handed pitching, and that's been the way to get to Henry, as he's allowed six home runs. A team that's not hitting for power nor hitting left-handed pitching should not be able to crush a pitcher who's performed better at home this season. Also, Henry is a reverse splits pitcher, meaning he's tougher on right-handed bats. Without Charlie Blackmon, the Rockies deploy a lineup with only three lefties at the most.
Dinelson Lamet is interesting. His first stint with the Rockies went terribly, rocking a 12.66 ERA. However, in that span, his xERA was 5.06. He walked way too many hitters in his first ten innings, then went on the IL. The Rockies have been slowly bringing him back to form, and he's been dominant in the minor leagues during his rehab. He's allowed one run in 10.1 innings while striking out 11 and only walking one. Lamet still has good stuff; the problem is control. We are seeing early signs of it returning.
I don't expect him to dominate, but I also don't expect more than 3-4 innings. He'll be followed by a Rockies bullpen with all their better relievers available. Brent Suter (2.34 xERA), Pierce Johnson (4.24 xERA), Jake Bird (3.21 xERA), Justin Lawrence (2.76 xERA), and Brad Hand (3.88 xERA).
The Diamondbacks should also have a solid complement of bullpen arms following Tommy Henry. Kevin Ginkel (3.85 xERA), Andrew Chafin (3.66 xERA), Kyle Nelson (4.15 xERA), and Austin Adams (1.04 xERA). If both starters can be average, this game should be an easy under.
The way I see this game is some runs will be scored early, and both offenses slow late. I see Henry tossing five innings and allowing three runs and Lamet going for three innings and allowing 1-2 runs. From there, we should see one or two more runs trickle in, and the total landing on 8 or 9. The model has this game ending at 9 runs; ten is just too many.
The Pick: Rockies vs. Diamondbacks Under 10 (-115) 1.15 U to win 1 U