Analysis
MLB Picks Today, Best Bets, Odds, Predictions, for May 30, 2023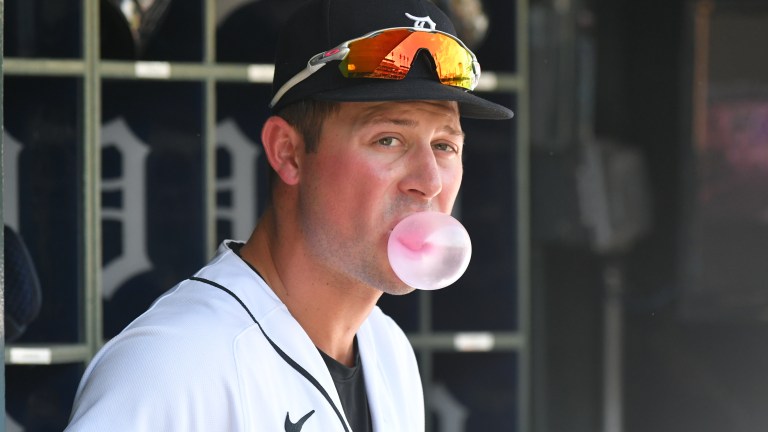 We won on the Oakland A's. That win alone felt better than the entire sweep of the board yesterday. The Oakland A's just won their 11th game against the Atlanta Braves. It's a great example of why the Sunday Night Baseball system is one of the best systems in MLB betting.
The Diamondbacks on the run line was one of the sweatiest bets of the year. Arizona went down four runs early, then battled back for five runs to take the lead. It was 7-5 for most of the game as we sat and waited for Arizona to ultimately pull it out.
We won a PrizePicks entry! Not only did Paul Blackburn go over 3.5 strikeouts, but he also ended the game with six. Kris Bryant went under his fantasy score, but it should have been zero, considering he walked on a pitch violation and then scored a run off a Ryan McMahon double.
We have more picks today to keep the train moving.
2023 Straight Plays Record: 76-61 (+10.98 U)
PrizePicks Record: -1.9 U
I'm using BetMGM lines only this year. Here's a link to get started with a risk-free $1000 bet. You can also use code "JBFANS" if you're betting on MLB. Wager $10 on any MLB moneyline and receive $100 once the bet is settled.
All prop entries will be on PrizePicks: Here's a link to get a 100% deposit match.
San Diego Padres vs. Miami Marlins @ 6:40 PM EST
Pitching Matchup: Ryan Weathers vs. Sandy Alcantara
I've learned that if you're ever going to take an over on a Tuesday, make sure neither team is on a travel day. Offenses can look lackluster if they have to travel and play the same day, but both teams had an off-day yesterday to prepare for this one. We have to worry about the bullpens being rested, but neither is formidable enough for that to matter much.
Sandy Alcantara will toe the rubber for the Marlins, last year's unanimous CY Young Award winner. I miss the old Sandy. Old Sandy rocked a 54% ground-ball rate and a 38% Hard-Hit rate while only walking 5.6% of hitters. 2023 Sandy's ground-ball rate has fallen to 45%, his Hard-Hit rate has risen to 41.5%, and his walk rate has followed to a 7.6% mark.
Part of the issue is the changeup. Last season was a devasting pitch, holding opponents to a .145 average and a .199 xwOBA. This season opponents are hitting .327 against it with a .327 xwOBA. It's forced him to rely heavily on his sinker and fastball, and hitters are sitting on it. It's lost some horizontal movement and is less effective this season.
Sandy faced the Padres twice last season when he was a better pitcher. He allowed three runs in 4.2 innings in his first start, followed by a seven-inning shutout. He would have to be why this goes under, but this bet is predicated on him not looking like the same horse.
The Padres' offense has been horrible with RISP. That could do them in today, but the offense is slowly improving. They have an 83 wRC+ against righties this month, a 95 wRC+ past two weeks, and a 101 wRC+ in the last week.
On the flip side, we have Ryan Weathers, who is skating by on soft contact. His Hard-Hit rate is crazy low, sitting at 27.3%, which is why his xERA sits at 3.49. His FIP and xFIP tell us that the Hard-Hit rate is not sustainable with the lack of strikeouts and high walk rate. His FIP is at 4.16, and his xFIP is at 5.28. He doesn't have a wipeout pitch to get hitters on two strikes, and he relies on a player rolling over. This Miami team punishes lefties like this.
I was wrong about the Marlins against left-handed pitching. I assume they would revert to their issues last year, but this lineup looks different and performs way better than I thought they would. In the last month, the Marlins have a 122 wRC+ against left-handed pitchers and a 119 wRC+ this season, good for fifth in the league.
The Marlins bullpen ranks 19th in SIERA; without AJ Puk, there is little to love in the back end. The Padres bullpen is better, ranking 11th in SIERA. I do think the Marlins get their runs off Weathers, and the Padres do enough against Sandy to compete and then can score off the Marlins' bullpen.
This total is very low because it is a Sandy Alcantara start at home. Until he proves he's the same guy, I will keep taking advantage of low totals when he's pitching. The model has this closer to 9 runs, so seeing plenty of value at 7.5. This is playable at 8 up to -115. If anything is higher than that, I would lower the unit size.
The Pick: Padres vs. Marlins Over 7.5 (-115) 1.15 U to win 1 U
Texas Rangers vs. Detroit Tigers @ 6:40 PM EST
Pitching Matchup: Martin Perez vs. Alex Faedo
This game jumped out at me for multiple reasons. For one, we get another shot at tailing Alex Faedo, who I spoke about a week ago and why I love the developments he's been making. Another reason was the line, isn't this one of the weirder lines you've seen?
Granted, Martin Perez's lines tend to be soft on the Rangers, but in this circumstance, it's hard to make sense of it being this low after what happened yesterday. The Rangers own the second-best record in baseball with the best run differential and are only -135. Martin Perez is 6-1 with a 3.83 ERA, and the Rangers just shut out the Tigers yesterday. The books are not our friends; this is a trap.
Sometimes we get lines that seem trappy, but there is really no baseball argument to prove why. In this case, the Tigers are in a better spot. In my opinion, they have the better-starting pitcher, the better bullpen, and home-field advantage, and they are in their better split compared to the Rangers.
The Tigers rank in the bottom ten of almost every stat when it comes to offense. They go from one of the worst in the league against righties to a middle-of-the-pack team against lefties by wRC+ and OPS. They have also crushed Perez over a 62 PA sample. Against the Tigers' current roster, he's rocking a .353 opponent average, a .386 xwOBA, and a .510 xSLG. Perez doesn't look like the same pitcher he was last season, highlighted by a 4.61 xERA compared to a 3.83 ERA this season.
Alex Faedo's only issue has been the home run. Besides that, he's pitched at a near-elite level this season, as seen in his 3.05 xERA. He only has one walk in 21.2 innings this season with 22 strikeouts. His slider has an incredible 48% whiff rate, and opponents only hit .189 against his fastball.
The Rangers have the fifth-worst bullpen ERA in baseball, while the Tigers sit in the top ten. The Rangers have three reliable arms; Brock Burke, Will Smith, and Jose Leclerc. Both Smith and Burke are lefties which still plays into the better split for the Tigers. Both Leclerc and Burke threw yesterday so that they won't be as rested, and the familiarity is there. The Tigers will have every one of note available, which is a great sign after Faedo exits.
This is the model's favorite play from a value perspective. They love the Tigers so much in this spot that they have them at -149 favorites. That's a bit extreme, but I do think this game should be closer to a pick-em. It's nice to see the Rangers getting north of 70% of the tickets, but that line refuses to budge. The Rangers are a trap; I'm going with the home dog.
The Pick: Tigers ML (+115) 1 U to win 1.15 U
PrizePicks Entry 0.2 U to win 0.4 U
First Leg: Zack Greinke Over 5.5 Hits Allowed
This is -120 towards the over and the under, but we must play it. Not only do the Cardinals have plenty of success against Greinke, they almost were on the wrong side of a perfect game. The Cardinals have a .352 xwOBA and a .520 xSLG against Greinke in his career. I wanted to play the Cardinals, but it's a bit too expensive, and I don't want to tail Miles Mikolas. Greinke allows plenty of hits but doesn't walk much, meaning he'll be in and around the strike zone. Expect the Cardinals to damage a pitcher who's notoriously worse on the road.
Second Leg: Ryan Noda Over 0.5 Bases
This is -140 on BetMGM, similar to Paul Blackburn's strikeouts yesterday. We aren't asking for much; we only need a base hit. Noda is rocking a .867 OPS against right-handed pitchers this year. Elder is very particular in how he attacks lefties; it will be mostly four-seamers and changeups. Noda's favorite pitch to hit is the changeup, hitting .462 this year. Elder allows plenty of hits, but his recipe is stopping runs with the double play. We don't need anything but a base-hit from the number two hitter in the A's lineup, who is seeing the ball well right now.