Analysis
MLB Picks Today, Best Bets, Odds, Predictions for June 16, 2023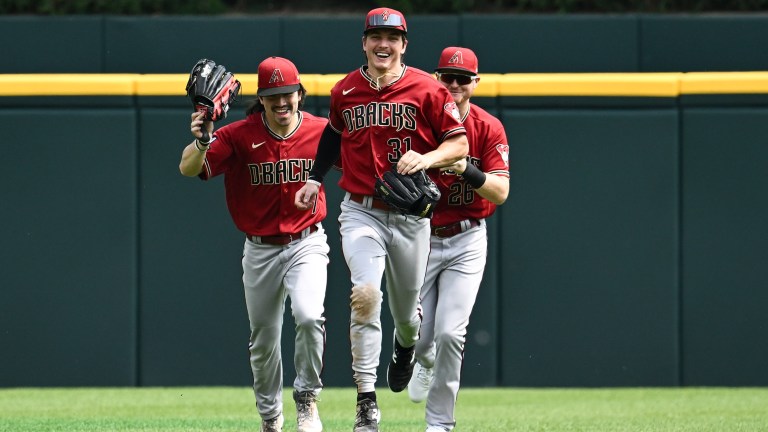 I had to take a mental break from picks yesterday. The bad beats were starting to get to my head. We suffered a reverse sweep on Wednesday after two extra innings losses and losing a total on the hook. I needed to step back and catch my breath, but I'm ready for today.
Sticking to one pick, I need to see one go through.
2023 Straight Plays Record: 90-74 (+11.64 U)
I'm using BetMGM lines only this year. Here's a link to get started with a risk-free $1000 bet.
All prop entries will be on PrizePicks: Here's a link to get a 100% deposit match.
Cleveland Guardians vs. Arizona Diamondbacks @ 9:40 PM EST
Pitching Matchup: Triston McKenzie vs. Zac Gallen
Finally, the Guardians' offense is heating up.
I say "finally" because we have a +125 preseason ticket on them to win the American League Central. They have enough pitching to compete for the title, but the sour bats have been a huge issue for Cleveland. Thankfully, they are steadily climbing the ranks of offenses.
You won't find a full-season statistic that tells you the Guardians' offense is any good. But we only care how well they are playing right now. Since June began, this is a top-ten offense against right-handed pitching. They sit with a 112 wRC+, good for tenth this month. Regarding OPS, they sit in 8th with a .771 OPS, tied with the Blue Jays. This was the 11th-best offense last season against right-handed pitching by wRC+. It's been a long two months of struggles, but they look to be hitting their stride.
The Diamondbacks' offense is very good and has been all season long. They rank sixth in baseball this season in wRC+ and fourth in OPS against right-handed pitching. Since May began, they rank third in baseball. Since June began, they again rank third. This Diamondbacks' offense is a top-five offense against right-handed pitching; no wonder they lead the NL West. They also are slightly better at home, putting up a .777 OPS versus a .758 OPS on the road.
Triston McKenzie and Zac Gallen are both very good pitchers. I think they are both high-end twos or low-end aces in a rotation. McKenzie put up a 3.54 xERA and a 3.57 SIERA last season. He's only made two starts this year; one of them amazing, and one of them terrible. It's hard to know how he'll fare in this one, but he is a heavy strikeout pitcher, and the Diamondbacks have the second-lowest strikeout rate against righties this year. This is his toughest matchup of the season.
Just a small caveat. He returned from injury just two starts ago. He looks to be in great shape, but the Arizona heat will challenge him so close to returning from said injury.
Zac Gallen is allowing a weird level of hard contact. He sits in the 11th percentile in baseball, leading to his 3.95 xERA. His SIERA this season sits at 3.50, the same as Hunter Brown. Gallen is allowing a lot of hard contact, and plenty of it is in the air, as he's rocking the lowest groundball rate of his career. Gallen's way of navigating through offenses is by the strikeout, but the Guardians have the lowest strikeout rate in baseball against right-handers. Something has to give.
Gallen also has a 0.96 ERA and 1.45 FIP at home. That's insanity, but it's not sustainable. It's unheard of to continue this, as is his 34% strikeout rate at home. Let's see him strike out the Guardians at that level, who are a team built on not striking out.
The Guardians' bullpen is fantastic when rested. But we can see from this table on Rotowire that most of their arms will not be 100% for this game.
Below is the Diamondbacks' bullpen, which is not nearly as good as Cleveland's, and they are also bullpen that doesn't have many rested arms.

The model has this one capped at 8.5 (-115). It's playable at 8, but anything above that is worth lowering the risk down. For a total this low, we need one of these pitchers to perform below expectations, and with these matchups, I think there is a good chance we see both have rougher days than normal. The bullpens won't help them, either.
The Picks: Diamondbacks vs. Guardians Over 7.5 (-120) 1.2 U to win 1 U