Analysis
MLB Picks Today, Best Bets, Odds, Predictions for April 20, 2023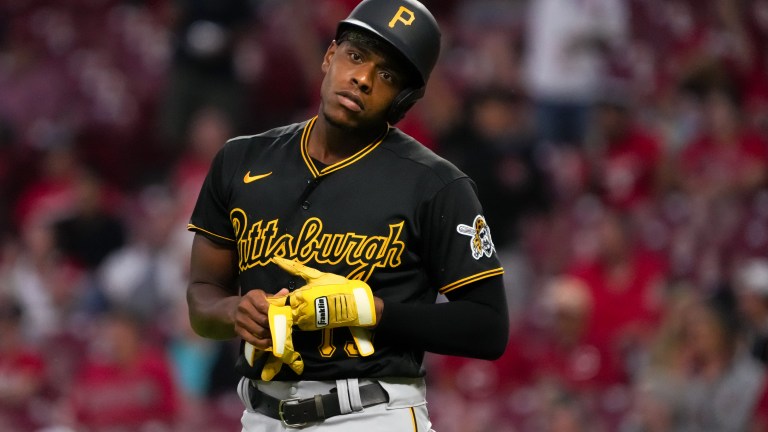 I read the board as wrong yesterday. The board was filled with many matchups that felt too good to be true, but they were just the right plays. Challenging day yesterday between the loss on Twins vs. Red Sox and the PrizePicks entries, but the great part about baseball is there is always another day. Let's make it back with one game pick on a limited slate.
I'm using BetMGM lines only this year. Here's a link to get started with a risk-free $1000 bet. You can also use code "JBFANS" if you're betting on MLB. Wager $10 on any MLB game and receive $100 instantly.
All prop entries will be on PrizePicks: Here's a link to get a 100% deposit match.
2023 Straight Plays Record: 33-27 (+3.38 U)
2023 PrizePicks Entries: 3-8 (-1.05 U)
I will track both records separately so you can track how I'm doing on game picks and PrizePick entries!
Pittsburgh Pirates vs. Cinincatti Reds @ 6:35 PM EST
Pitching Matchup: Luke Weaver vs. Roansy Contreras
Not the greatest pitching matchup in the world, but if you look at the offenses, combined with some park factors, this should be a lower-scoring game early than most people think.
The park factor I'm speaking about is the Pirates traveling from Coors Field to Pittsburgh without an off day in between. If you've been following my picks for a while, you know I love to fade offenses in this spot. The Pirates' offense was rolling in Coors Field against left-handed pitchers, their better split. They crushed Kyle Freeland for seven runs, then only put up five against Jose Urena, then put up nine runs against Austin Gomber. The five against Urena is the slight outlier, even though he is the worst of the three pitchers.
The Pirates have been one of baseball's best offenses this season against left-handers but rank 15th in baseball against right-handed pitching in terms of wRC+. Against lefties, they sit at 129, and against righties, they sit at 102. They have a right-handed dominant lineup, and players like Connor Joe, Andrew McCutchen, KeBryan Hayes, Rodolfo Castro, Carlos Santana, and Mark Mathias all prefer facing southpaws. Today, they'll go up against Luke Weaver.
Weaver is a journeyman pitcher that rates out as replacement level. He's a former first-round pick by the Cardinals who has spent time with Arizona, and we last saw him in 2022 with the Royals. He hasn't been very good, but he's always been better against right-handed bats. We've done this before, taking bad pitchers that the market hates against offenses coming off Coors Field. It takes a bit for the hitter's eyes to adjust to pitches after playing a series with high altitude. It's called the Visual Memory Index; it means it takes a while for a hitter's eyes to adjust to how the ball moves outside of Coors Field immediately after playing at Coors Field.
While Luke Weaver isn't very good, he does have that on his side and the ability to get a right-handed lineup out. While the Pirates should deploy some lefties, it is undoubtedly their worst split, and many big-time bats prefer left-handers.
The Reds are also a very specific team. We've seen this firsthand already this season. You get them at home against a left-hander, and the offense shows up in droves. You get them on the road against a right-hander, and things tend to slow. They have a 92 wRC+ against right-handed pitching this year and very little success against Contreras. Not only is Contreras better at home, but he put up a 2.57 ERA through 14 innings against the Reds last season. The lineup is a bit different this time around, but against this current lineup, he's rocking a .268 xwOBA, a .200 xBA, and a .432 xSLG.
It's also one of the hardest parks to hit home runs in, ranking 23rd by park factor on baseball savant. While the overall park grades are around average offensively, home runs fall far below average. We have the wind blowing east to west, knocking the ball down. It's a nice day in Pittsburgh, but that doesn't mean the offenses will appear.
I'd rather not play the bullpen game, I'd rather fade the Pirates offense early, and I think Contreras has a bounce-back start in his easiest matchup to date.
The Pick: Reds vs. Pirates First 5 Under 5 (-115) 1.15 U to win 1 U