Analysis
MLB Picks Today, Best Bets, Odds, Predictions for June 17, 2023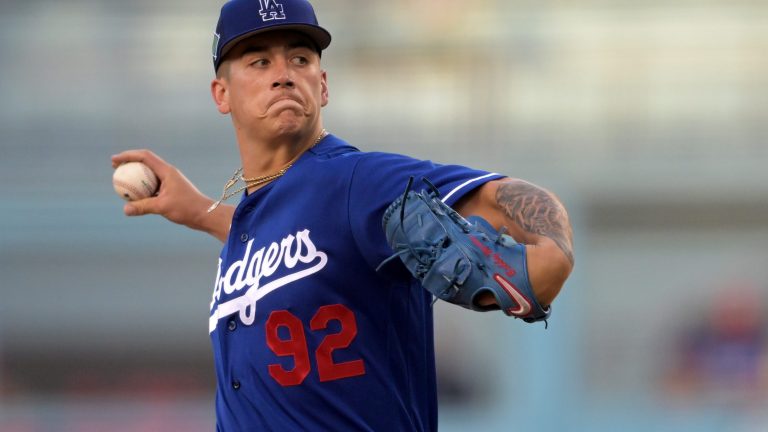 San Francisco Giants vs. Los Angeles Dodgers @ 9:10 PM EST
Pitching Matchup: Alex Wood vs. Bobby Miller
Before we even begin, I'm not dealing with this Giants bullpen. They've made a deal with the devil, as they are currently pitching out of their minds. Credit to them; what they have accomplished over the past month is amazing. Every arm in that bullpen has been elite, and the Dodgers bullpen is so hit-and-miss, so I'm taking the bullpen variance out completely.
Let's look at Bobby Miller against Alex Wood.
Bobby Miller is on fire. Through 23 innings over four starts, Miller has allowed just two earned runs on 12 hits. His ability to limit the walks is equally impressive, allowing only seven free passes. It's accumulated in an eight percent walk rate, but considering he's still so young, I think that's a great step in the right direction. However, he's not a 0.78 ERA pitcher, as his xERA sits at 2.42, and his SIERA is 3.58. Nonetheless, he's a far superior pitcher in this game to Alex Wood.
Alex Wood is solid, but he's coming off the IL, and the Dodgers manhandle left-handed pitching. It's also a back injury, which makes matters worse for Wood with his herky-jerky delivery. With a delivery as violent as Wood, making a start after recovering from a lower back strain doesn't scream success to me. His ERA estimators align with his 4.60 ERA; 4.32 xERA, and 4.74 SIERA. He's deserved everything that's happened to him in terms of run production this season.
He shut out the Dodgers through 4.2 innings the first time he faced them, which weirdly makes me like this more. The Dodgers are kings of making adjustments, and they should do so here, considering they've had success against him in the past.
Through 150 PA, the Dodgers have posted a .348 xwOBA and a .470 xSLG. David Peralta has 14 of those PA, bringing down the overall averages due to his .161 xwOBA. He left yesterday's game with a hamstring strain and is doubtful to play today.
This Dodgers team is a freak of nature against left-handed pitching. They are rocking a 158 wRC+ in the past 30 days, by far the best mark in baseball. They are also elite against sinker/slider combination pitchers; six of the nine hitters in the lineup have positive run values against both those pitches.
I can't count out the Giants' offense. They have a 107 wRC+ against right-handed pitching in the last 30 days and are well above average against right-handed sinkers, Miller's most used offering. I think Miller pitches relatively well but doesn't dominate as he has.
I think the Dodgers pile on here against Alex Wood, but Bobby Miller is so due for a bit of a rough start. I don't think he gets destroyed, but I'd put him at five innings while allowing two runs. I think the Dodgers get four off Alex Wood, making the first five over definitely worth a play. I see the biggest edge in fading Wood off an injury, so that's where I put the bulk of this bet. I cannot see a world in which the Dodgers don't hit Wood around.
The model is obsessed with this one. It's not often they love an edge early this much. The Dodgers are putting up close to four runs through five, with the Giants projected around two runs. I completely agree with that projection.
Play the Dodgers through five innings on the run line up to -125, and play the first five over at 4.5, or plus money at five.
The Picks: Dodgers First 5 Innings -0.5 (-115) 1.15 U to win 1 U, Dodgers vs. Giants First 5 Innings Over 4.5 (-125) 0.625 U to win 0.5 U