Analysis
MLB Picks Today, Best Bets, Odds, Predictions for April 15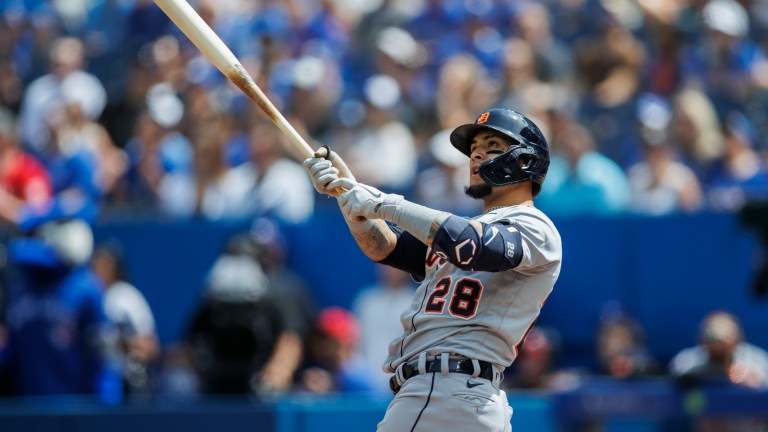 Yesterday was weird. I went 3-2 but lost 0.28 units. The Orioles won the full game, which had me wishing I didn't play the first five. The reads were there, but the unit structure I put on them didn't help us. We are 5-2 in our last seven game picks, and now I have four picks in three games to keep us rolling. I also have a PrizePicks entry that I really like today.
Just so we all know, I'm using BetMGM lines only this year. Here's a link to get started with a risk-free $1000 bet. You can also use code "JB200" if you're betting on MLB. Wager $10 on any MLB game and receive $200 instantly.
All prop entries will be on PrizePicks: Here's a link to get a 100% deposit match.
2023 Straight Plays Record: 27-22 (+2.33 U)
2023 PrizePicks Entries: 1-6 (-1.45 U)
I will track both records separately so you can track how I'm doing on game picks and PrizePick entries!
Philadelphia Phillies vs. Cincinnati Reds @ 4:10 PM EST
Pitching Matchup: Matt Straham vs. Graham Ashcraft
At first glance, this total seemed very high. Matt Straham has been carving on the mound, and Graham Ashcraft's stuff has ticked up this season. Both are off to great starts, so what gives with the high total?
For one, Great American Ballpark already plays small, but the weather is screaming for runs. It's supposed to be in the high 70s, possibly in the low 80s, temperature-wise, at game time. Also, we have 10 MPH winds blowing out to left field, calling for 30% projected more home runs than average, according to Ballparkpal.
We also see some strange Graham Ashcraft lines. He's a pitcher who's racked up 6.5 strikeouts per game over his first two, and now he's sitting with a line of five. The books may know something we don't, but we can see he's due for a bit of regression. His 2.08 ERA is fantastic, but his 3.27 xERA is a bit more worrisome, and his .369 xFIP implies he's due for home run regression. We could see some fly balls leave the yard in a park like this with fierce weather conditions.
The Reds' better split is against lefties, and they'll get to face one today in Matt Straham. Straham has been excellent to start the year but has yet to go over five innings of work. This will be a tough test for him against a predominantly right-handed lineup that tends to roll against lefties at home, the best split they have.
This bet was not placed because of the starters; I think runs will be scored late. The Phillies used their three best relief pitchers, throwing at least 18 pitches. You could argue about Brogden, but Alvarado and Dominguez, at least last year, were the setup man and closer. This Phillies bullpen ranks second to last in SIERA among all bullpens; it's just not a unit you want to rely on. The Reds bullpen also used three key relief pitchers who all threw at least 35 pitches yesterday.
4-5 runs should come before the end of the fifth inning; then, I expect it to spill over nine runs by the end of the game. It's a great place to hit with two offenses that should feast. I got the over at 9, but I've seen 9.5 in the market. 9.5 is playable at +100 for 1 U.
SIM Value: 10.5 (-101)
The Pick: Phillies vs. Reds Over 9 (-120) 1.2 U to win 1 U
Milwaukee Brewers vs. San Diego Padres @ 4:10 PM EST
Pitching Matchup: Freddy Peralta vs. Seth Lugo
Petco Park is the opposite of Great American Ballpark today. The Marine layer we spoke about the last time we took this under is thick today, leading to a harsh run-scoring environment. It's the second lowest run-scoring environment of the day, according to Ballparkpal, at -16%.
Beyond that, this is a very good starting pitching matchup, and both bullpens will have high-leverage arms available.
Seth Lugo is really impressing me so far this season. He pitched really well against a Braves lineup on Sunday Night Baseball, and he's throwing his incredibly high spin curveball wherever he wants. He's inducing soft contact and keeping the ball on the ground. He's faced two strong lineups in the Mets and Braves and limited damage against both. He'll have a tough test again today, but after the Brewers put up 11 runs, it's likely the bats are a bit slower today.
Freddy Peralta has been fantastic to start the season. His fastball and slider have ticked up two MPH since last season, and the spin rates have followed. His command hasn't been all the way there, but the stuff looks as good as it's been dating back to 2021 when he put up a 2.81 ERA over 144.1 innings. He also had two tough tests to begin the year between the Mets and Cardinals and came out sparkling. Both pitchers should limit damage early, then hand it off to the bullpens.
The 11-2 win for the Brewers allowed both teams to rest quality arms. Devin Williams, Joel Payamps, Matt Bush, and Peter Strzelecki will all be available for the Brewers, the four best they have. Josh Hader, Luis Garcia, Tim Hill, and Steven Wilson will be available for the Padres, the four best they have.
Runs should be few and far between in this one. Weather conditions are rough, and the pitching today should be excellent.
SIM Value: 6.5 (-111)
The Pick: Padres vs. Brewers Under 8 (-115) 1.15 U to win 1 U
San Francisco Giants vs. Detroit Tigers @ 1:10 PM EST
Pitching Matchup: Anthony DeSclafani vs. Michael Lorenzon
I promise I'm not betting this blind. Like yesterday, the model is, yet again, showing value on the Tigers. I didn't really understand why yesterday, but I'm trusting it. Even down to the wire, the Tigers pulled it out yesterday, and they have the bullpen advantage today.
Luckily, the Giants threw many of their key relief pitchers, including Camilo Doval, who they stretched out for more than an inning yesterday. Sean Alexander and Tyler Rodgers also threw more than 15 pitches, and the Giants don't have much bullpen depth, to begin with. The Tigers got 46 pitches out of Mason Englert, so they'll have closer Alex Lange, Chasen Shreve (2.84 ERA), and Jake Foley (1.50 ERA) ready to go.
The starting pitching matchup is pretty even in my eyes. While DeSclafani has gotten off to a good start, he's faced a struggling Royals lineup and a White Sox lineup that hasn't been able to hit righties much this season. He's never been good during the day in his career, posting a 5.67 ERA in 2021, his entire last season. In 2022, he had a 6.63 ERA and a 5.49 xERA over five starts and was hurt most of the season.
Michael Lorenzon is making his first start after starting the year on the IL, a pitcher I've always liked. He's put up an xERA below 4.00 every season since 2019, and the Giants' offense is just as bad as the Tigers. It also doesn't help that Joc Pederson was just put on the IL with a wrist injury this morning. The Giants are marginally better overall, and I love the momentum the Tigers built after that walk-off win yesterday. This is also my favorite lineup they've put out to date, with Kerry Carpenter in the DH spot, Akil Baddoo playing left, and an excellent ninth-spot hitter in Matt Vierling. Give me the Tigers in both halves to continue to roll.
SIM Value: Tigers win 55.2% (-123)
The Pick: Tigers First 5 ML (+135) 0.5 U to win 0.68 U, Tigers ML (+125) 0.5 U to win 0.62 U
PrizePicks Entry 0.2 U to win 0.4 U
Shohei Ohtani Over 8.5 Fantasy Score
You want this guy up at the plate today against Nick Pivetta. He's 3-6 against him with two home runs and a double with an average exit velocity of over 100 MPH. This gives him a .544 xwOBA against Pivetta in his career. The total is over 9.5; runs should be scored. While Pivetta has been fantastic this season, lefties have posted a .571 SLG against him so far this season. He's susceptible to home runs, and Ohtani should hit one today.
Jonathan India Over 0.5 Runs
Jonathan India has been on a tear to start the season, slashing .300/.400/.440 and leading this Reds offense. He tends to hit leadoff against lefties, and with how many runs I believe this game will have, he might have two runs, not just one.