Analysis
MLB Picks Today, Best Bets, Odds Predictions, April 8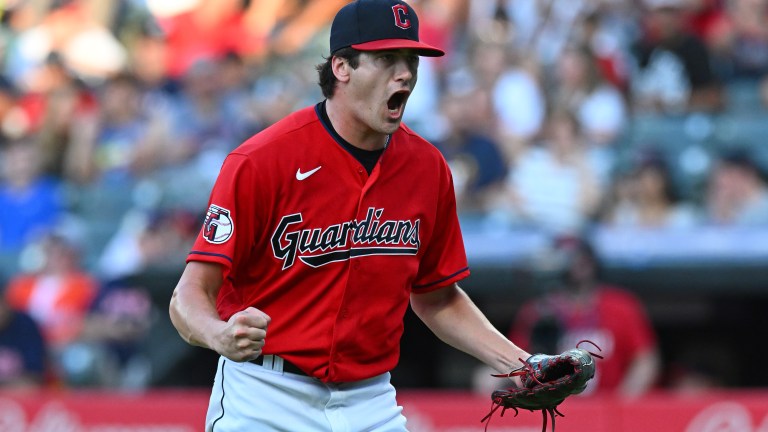 Felt good to bounce back. A 2-0 sweep of game picks was a nice change in momentum, but our PrizePicks game has been off. Wheeler didn't have the day I thought he would, but that game still went under, as I spoke about in the write-up. Both bets were relatively easy, as Brandon Woodruff threw a five-inning shutout, and the Angels led from the game's second batter. We also won our KBO bet that was posted on my Twitter, as the KT Wiz won the game easily.
Today we have three game picks that I'm really excited about. Let's build on yesterday's momentum.
Just so we all know, I'm using BetMGM lines only this year. Here's a link to get started with a risk-free $1000 bet. You can also use code "JB200" if you're betting on MLB. Wager $10 on any MLB game and receive $200 instantly.
All prop entries will be on PrizePicks: Here's a link to get a 100% deposit match.
2023 Straight Plays Record: 15-12 (+3.73 U)
2023 PrizePicks Entries: 0-4 (-1.35 U)
I will track both records separately so you can track how I'm doing on game picks and PrizePick entries!
Toronto Blue Jays vs. Los Angeles Angels @ 9:07 PM EST
Pitching Matchup: Jose Berrios vs. Tyler Anderson
At this point, Jose Berrios is an auto-fade. I don't say that lightly, as he is the only current pitcher that fits into this bucket for me. Yes, Patrick Corbin should be faded, but the opposing team's money line is often incredibly overvalued. The market still views Berrios as a viable option; I disagree.
Jose Berrios led major league baseball in home runs allowed last season on the backs of his fastball and sinker. Both pitches ranked among the worst in baseball by run value last season, and he's still throwing both pitches north of 50% of the time. You can tell by his pitch usage that he's aware of this, throwing his slurve more than ever in his first start. That's his best pitch, but you can't get by only throwing a slurve.
Jose Berrios was baseball's worst road starter last season. In 2022 road starts, he posted a 6.36 ERA, a 5.46 FIP, and a .378 wOBA. He'll face an Angels lineup that blew him up in his lone start in Anaheim last season. He didn't make it out of the third inning before allowing six earned runs.
These Angels bats even performed well against him on the Twins. Through 74 PA against the Angels' current roster, he posted a .328 opponent batting average, a .405 xwOBA, a .291 xBA, and a .559 xSLG. I don't see a world in which the Angels don't jump all over Berrios in the early goings. A player to watch is Shohei Ohtani; he owns Jose Berrios. He's 6-14, with every hit being a double or home run. He owns a .777 xwOBA against him. You don't see that every day; that contact quality is absurd. The man averages 106.4 MPH when he makes contact against Berrios. Consider his home run odds at +360.
My first instinct was to take the over through the first five. I still think it's a fine play, but I believe Anderson gives the Angels a solid start. Through 50 PA against the Blue Jays' current roster, he's rocking a .280 xwOBA, a .189 xBA, and a .338 xSLG. It's not the most significant sample, but Anderson's command is legit, and his ability to induce soft contact should keep the Blue Jays' power bats at bay.
Betting on the Angels for the whole game is dangerous. They tend to blow leads, as they did yesterday. Playing the Angels early is the only natural way to go, and this matchup is screaming for it.
SIM Value: Angels 2.8 to Blue Jays 2.3
The Pick: Angels First 5 Innings ML (-110) 1.1 U to win 1 U
Seattle Mariners vs. Cleveland Guardians @ 6:10 PM EST
Pitching Matchup: Marco Gonzales vs. Cal Quantrill
Cal Quantrill is an auto-tail for all my new followers when he pitches at home. People following this column for a while know Cal's magic pitching at Progressive Field, but here's why to all the new people. Welcome!
I'm from southern California, and I started watching college baseball around the time that Cal threw at Stanford. He became one of my favorite pitchers to watch, and I was excited when he was drafted 8th overall by the Padres. Unfortunately, San Diego didn't know what they had; a winner. They traded him to the Cleveland Guardians, and ever since then, I tail his home starts, and some road starts just because he fires me up.
Since 2021, he has not lost a game at home. Ever. He went 6-0 at home in 2021, but even in games he had a no-decision, the Guardians still won. In 2022, we went mainstream with Cal. People caught on to the genius of Cal, but it didn't matter. Public or not, Cal went 9-0 at home last season, yet to record a loss in two years. He's riding an active 36-game streak of regular season starts at home without a loss (decision). This is the second-longest streak in MLB history, behind only Kenny Rogers' 38 home starts without a loss (decision) from 1997 to 2000. I've been here every step of the way. I bet on every Cal Quantrill start last season regardless of home/road, and I went 22-10, suitable for about ten units and change.
The model usually hates Cal Quantrill. Today, they still have the Guardians at a -101 favorite. I wouldn't care if they thought he should be a +400 underdog; we ride. We ride no matter what. It's the best day of the week. The Guardians are 17-1 in the last 18 regular season Cal Quantrill starts (home or away).
I'm asked, "What about Cal strikeouts? What about Guardians First 5? What about the under?" No, we take Guardians full-game ML, and that's it. Don't get cute; I've learned the hard way. It's always Cal, and it's always Guardians ML. If it's too much juice, don't take it. I haven't bet anything above -130 all year, but he's earned it.
SIM Value: Guardians Win 50.2% (-101) Who Cares
The Pick: Guardians ML (-140) 1.4 U to win 1 U
Washington Nationals vs. Colorado Rockies @ 8:10 PM EST
Pitching Matchup: Trevor Williams vs. Austin Gomber
This might be the worst pitching matchup of the year so far, combined with better hitting conditions than yesterday. According to ballparkpal, Coors Field called for an 11% increase in runs compared to the average. Today, it's sitting at +18%, heavily emphasizing extra-base hits. Even if the weather were supposed to be bad, I would still play this over.
There are so many reasons to play the over. First, let's look at how both of these pitchers have performed against these opposing offenses. Through 67 PA against the Rockies' current roster, Trevor Williams posted a .362 xwOBA, a .263 xBA, and a .492 xSLG. He's only striking out 13.4% of hitters in those PAs. He threw once at Coors Field last season, allowing four runs in four innings. He's not a good pitcher outside of Coors, and he only gets exposed when pitching there. Not only that, he was generally far worse on the road last season. He posted a 4.08 ERA and a 4.61 FIP on the road compared to a 2.65 ERA and 3.77 FIP at home.
Austin Gomber was the main piece in the Nolan Arenado trade. He had plenty of hype in the Cardinals system, but his stuff does not work well at Coors Field. The slash line against him last season at home: .300/.336/.505 with a .361 wOBA. He posted a 5.98 ERA at home with a 4.72 FIP. He threw 87 innings as a starter of 125 innings last season and performed worse. He posted a higher walk rate and lower strikeout rate, and the difference in wOBA is 30 points higher.
Not to mention, both bullpens are relatively worn down at this point. These are also some of the worst bullpens in Major League Baseball, so runs should be scored after these pitchers leave the game. While the Rockies prefer lefties, so do the Nationals. Runs will be scored today.
SIM Value: Over 11.5 (-108)
The Pick: Nationals vs. Rockies Over 10.5 (-115) 1.15 to win 1 U