Analysis
MLB Best Bets, Predictions, Odds, San Diego Padres vs. New York Mets for July 22, 2022.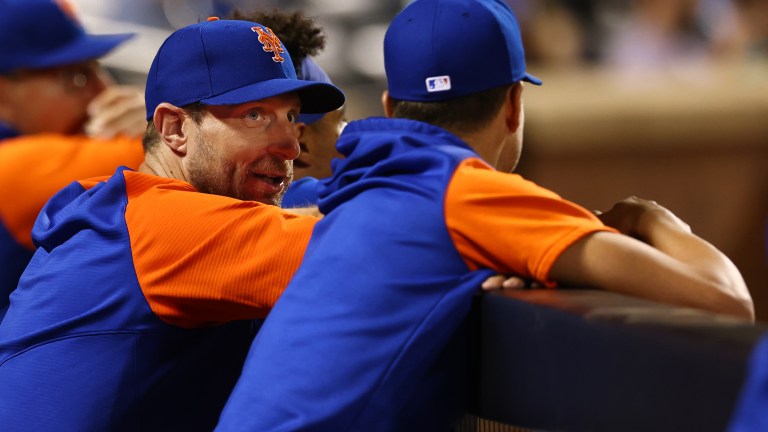 Yesterday was a rollarcoaster.
We took the Giants as a +135 underdog and it seemed to be the sharp play. We saw massive line movement in the direction we hoped for, as that line moved all the way to +100 before settling at +110.
The Dodgers took an early 2-0 lead but it got out of hand when Luis Gonzalez lost a fly ball in the lights, resulting in three runs in that inning. The Giants scored one, and then Darin Ruff hit a grand slam to tie it. The Giants took the lead 6-5, then the Dodgers tied it 6-6. At this point I'm drenched in sweat. It all came crashing down when Mookie Betts hit a three run home run to give the Dodgers the lead in the top of the ninth, then made a diving catch to end the game.
It was a tough loss, but that's baseball. Considering I have not been strong on these MLB Best Bets lately, I've decided to limit myself to one pick to ensure we see one go through the net. Let's get into my MLB Best Bet for the day.
2022 MLB Regular Season Record: 136-118 (54%) +19.99 units
San Diego Padres vs. New York Mets: 7:10 PM EST
Yu Darvish (RHP, Padres) [8-4, 3.41 ERA, 0.99 WHIP, 108.1 IP, 100 K, 22 BB]
Max Scherzer (RHP, Mets) [6-1, 2.22 ERA, 0.88 WHIP, 69 IP, 90 K, 12 BB]
We head to New York for a three-game series between two top ten teams in baseball. Both teams will send excellent pitchers to the mound, and the total is anywhere from 6.5 to 7. This should be a low-scoring game, but I'll be on the better team with the better starting pitcher with home-field advantage.
Yu Darvish is excellent; let's not get it twisted. But he can be beaten, especially on the road this season. Yu Darvish is rocking a 5.25 ERA, 4.09 FIP, a 4.08 xFIP with a 14.8 K-BB%, and a .310 wOBA in 48 innings. At home, it's an entirely different story. He's been practically unhittable, rocking a 1.94 ERA, 2.93 FIP, a 3.74 xFIP, with a 20.8 K-BB% and a .223 wOBA in 60.1 innings.
This is nothing new for Darvish since joining the Padres. Last season, he had a 5.54 ERA on the road with a 4.94 FIP compared to a 3.38 ERA and 3.24 FIP at home. If a team gets to Darvish, it will be on the road. He'll have a challenging task against a Mets team that's had success against him before.
When I said before, I meant last season. Darvish carved through the Mets at home for seven strong innings without allowing a run in his lone start this year. Last season he faced them at home, throwing 5.1 innings and allowing two earned runs. Over Darvish's career against the Mets' current roster, he holds a .225 opponent batting average, a .344 xwOBA, a .506 xSLG, and a 24.1% K rate.
I don't have much confidence in a pitcher that's struggled this much on the road making his first start at Citi Field since 2019. Especially when you consider the Mets have the 8th best Team OPS against righties this season.
On the other side, we have Max Scherzer, who's got a crazy amount of xDAWG in him. xDAWG in him is a made-up stat, but you know it when you see it. Scherzer has been dominant this year, but at 37 years old, the rest can only help him come out hot.
The Padres haven't seen him yet this year which also bodes well for Scherzer. He faced the Padres in 2021 with two completely different outcomes. He was dominant in his first start but was blown up in the second start.
The Padres offense doesn't look quite what it looked like last season. They have the 10th worst offense in terms of OPS against right-handed pitching, and they'll face one of the best right-handers in the game. Scherzer has carved through this Padres roster in the past, putting up a .190 opponent batting average, a .286 xwOBA, a .395 xSLG and a 32.4% K rate through 182 PA.
The money line is expensive at -180, so I'll play the first five innings in the hopes the Mets can score a few against Darvish. I have confidence backing Scherzer at home against a mediocre offense against right-handed pitching.
The Pick: Mets First 5 Innings -0.5 (-110)
1.10 Units to Win 1 Unit
__________