Analysis
MLB Best Bets, Odds, Predictions for Orioles vs. Guardians, Mariners vs. Tigers for August 30, 2022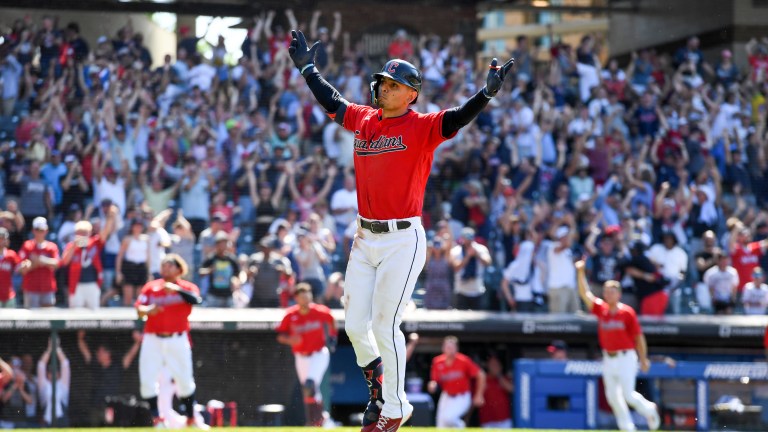 What a terrible start to the week. We lost every pick, going down 3.6 units. It's not how we want to start, but it's how we dig ourselves out of it. We've had a positive week every week since before the All-Star break, and I don't plan on stopping now.
Is today the day we try and win it all back? NO!
I'm only betting on games where I see the value and let the board come to me. This is the long game, so I'm just attacking these two MLB Best Bets today. Let's roll.
Check out my player props only available on the podcast.
2022 MLB Regular Season Record: 185-158 (54%) +28.59 units
Baltimore Orioles vs. Cleveland Guardians: 6:10 pm EST
Spenser Watkins (RHP, Orioles) [4-4, 3.96 ERA, 1.32 WHIP, 84 IP, 53 K, 24 BB]
Cal Quantrill (RHP, Guardians) [10-5, 3.59 ERA, 1.20 WHIP, 143 IP, 94, 38 BB]
We head to Cleveland for the first game of a three-game set. We have a matchup of the most profitable underdog facing off against our most profitable pitcher. It's a battle of giants, but a battle more often won by the king.
I promise I'm not just blindly betting on Cal Quantrill. There have been points during this season where I have not taken him when I didn't like the spot for the Guardians. Today, I like his matchup, and I especially like Cleveland's offense to take advantage of Spencer Watkins.
At this point, the Guardians have specific pitchers who they love to face. They can handle high velocity, but they prefer right-handers who sit in the low-mid 90s and rely on fastball/slider combinations. Spencer Watkins throws a four-seam fastball, a cutter, and a slider about 85% of the time.
Everyone likes to jump on Quantrill for his less-than-ideal advanced numbers as he doesn't strike many people out. Watkins isn't some shining star either when it comes to those. His 4.86 xERA ranks in the 16th percentile in baseball with his strikeout rate sitting in the fifth percentile. Quantrill sits with a 4.39 xERA and his strikeout rate sits in the ninth percentile.
Quantrill was a savant last year in the second half. In August of 2021, he rocked a 1.42 ERA and in September he had a 2.73 ERA. The same trend is following him this season, rocking a 2.25 ERA in the month of August, and he's been a better pitcher at home both last season and this season.
The problem with the Guardians lately is the bats have not been there. In the last two weeks, they rank 29th in wRC+ against right-handed pitching while the Orioles rank 13th. While the Orioles have been a great story, they have had issues away from Camden Yards. They are 37-24 at home, but just 30-36 on the road. They are worse on offense by OPS and wRC+.
The Orioles have been the most profitable underdog this year and they find themselves with a juicy underdog line. A lot of the public has come in on them, and the line has barely budged. People see a struggling Guardians offense going up against the most profitable underdog with a very intriguing line of +125. I think the Guardians are favored by this much for a reason. They have a better team with home-field advantage and a better starting pitcher. That's enough for me to take the first five innings spread.
The Pick: Cleveland Guardians First 5 Innings -0.5 (-110)
1.1 Units to Win 1 Unit
________
Seattle Mariners vs. Detroit Tigers: 6:40 pm EST
George Kirby (RHP, Mariners) [5-3, 3.32 ERA, 1.20 WHIP, 97.2 IP, 102 K, 13 BB]
Matt Manning (RHP, Tigers) [1-1, 2.37 ERA, 1.11 WHIP, 38 IP, 31 K, 9 BB]
We head to Detroit for the first game of a three-game set. We have two up-and-coming young pitchers in excellent spots to today in a pitcher-friendly ballpark with rested bullpens. Not only that, the Tigers have had some success lately, but it's the Tigers at the end of the day. The Mariners have a solid offense, but they could be in for a let-down today against a pitcher they haven't seen before. This will be short and sweet, because not only am I following some line movement, I liked this under from the start.
This is a game I saw on the calendar yesterday and I knew I was going to take it. The line has moved around a bit, with some books opening at 8 and others opening at 7.5. It's settled at 7.5 now at most places but the money seems to be split with slightly more on the under. I'm fully in on the under.
The Tigers have been walking lately. You heard that right, the worst offense in baseball against right-handed pitching this season with the second lowest walk rate in the league has been walking! In the last two weeks, the Tigers have the fourth highest walk rate in baseball against right-handed pitching and it's led to a lot of their success lately. They are putting up better at bats, seeing pitches, and getting the right ones to hit.
Unfortuantely for them, they'll go up against a pitcher who has some of the best commands in the league. George Kirby, even coming up as a prospect, was always known for pinpoint command. He attacks the strike zone and sits in the 99th percentile in walk rate. He'll make the Tigers put the ball in play, and while they've been hitting the ball lately, they sit 29th in Hard-Hit rate. This works right into Kirby's plan.
Matt Manning on the other side is really starting to figure it out. He's a former basketball player turned pitcher who's an excellent athlete with really solid stuff. His shortcomings came early in his career, as the command would leave him and he'd walk the world. He's honing in on his command, and he's looked like the top prospect many assumed he would be. In his last three starts, he's allowed one walk and just five earned runs over 18 innings. In August alone, he's rocking a 2.40 ERA.
Seattle ranks 14th in hard-hit rate against righties in the past two weeks, and over the full season, they've been worse in the wRC+ and OPS department against right-handed pitching. They have a better offense on the road, but it's tough to hit in Comerica Park.
Both bullpens had a day off to rest up for this one, and Seattle's bullpen especially is one of the best in the sport. The Tigers bullpen lost a bit of steam losing Michael Fulmer, but they still rank 12th in FIP, and 4th in xFIP over the past two weeks. Give me the full game under.
The Pick: Mariners vs. Tigers Under 7.5 (-105)
1.05 Units to Win 1 Unit