Analysis
MLB Best Bets: Chicago Cubs, Giants, Guardians and Tigers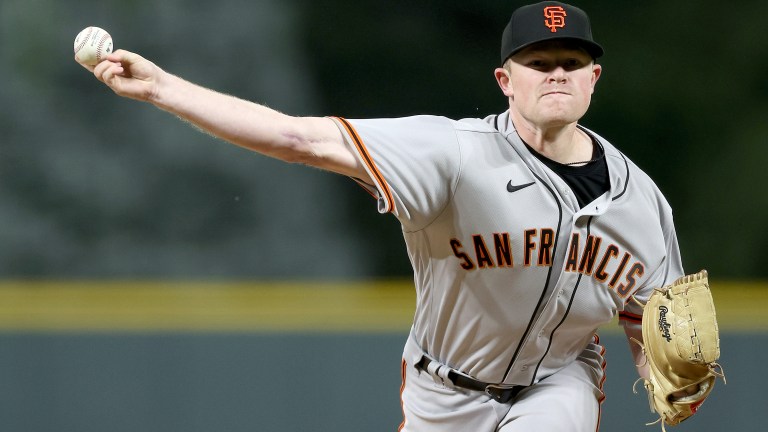 Written By: Tomas Romo
For those of you who have been watching the Not Gambling Advice stream, I've been appearing and giving my picks. Throughout the season I will continue to make my picks on the show, which streams on YouTube and Twitch every day 4:00 to 6:30 ET.
I have never been more excited for it to be Monday. A new week and a new slate of games, it's time to get back on track. Last week we had two losing days that set us back but we are going to flip the script and have us a winning week. I usually am known for having five to six plays a day but I'm going to keep it light to start the week. I have three plays for today's games let's rock.
Just so we all know, I'm using BetMGM lines only this year. Here's a link to get started with a risk-free $1000 bet. You can also use code "JB200" if you're betting on MLB. Wager $10 on any MLB game and receive $200 instantly. All prop entries will be on PrizePicks: Here's a link to get a 100% deposit match.
2023 Overall Record: 52-29-1 (+28.27 U)
Cleveland Guardians vs. Detroit Tigers @ 6:40 PM EST
Pitching Matchup: Hunter Gaddis vs. Matthew Boyd
The Tigers had an unexpected day off due to rain and will remain at home to welcome the Guardians, who just lost their series finale against the Washington Nationals.
We will be looking at the total in this game, it opened at 8 and has moved up to 8.5 in some books. While the line movement indicates the over but a 13-15 mph crosswind will be in play tonight and for two teams that rely on generating offense with the long ball I see these hitters struggling tonight. As of now 70 percent of the bets are on the over but only receiving 16 percent of the money.
The over is the square play considering how bad Gaddis has pitched this season. Boyd on the other hand hasn't been horrible, he has struggled with his command and has walked at least three batters in both of his starts. He has yet to get past the fifth inning in either two appearances this season but with an extra day of rest due to the weather I see Boyd having a much better outing.
The Play: Guardians/Tigers U8 (+100) 1 U to win 1 U
San Francisco Giants vs. Miami Marlins @ 6:40 PM EST
Pitching Matchup: Logan Webb vs. Jesus Luzardo
The Giants are in the same boat as the Tigers. They got the day off as well and head down south to take on the Marlins coming off a series finale loss to the Diamondbacks. All eyes are on the Giants on this one though. I know Logan Webb has struggled in his first couple starts but after signing a five year $90 million-dollar extension, I don't see the Giants worrying about their ace long-term.
This is also his first start after signing the extension and having an extra day of rest is going to benefit him.
The Giants opened as a +116 underdog and the line has ticked down to +110 for San Francisco and it's still going to move in that direction. With the Giants receiving 66 percent of the money and only 43 percent of the tickets it's easy to see why the line has been trending in their favor. Webb also has a career 2.55 ERA against Miami and I see that trend continuing into today, let's go G-men.
The Play: Giants ML (+110) 1 U to win 1.10 U
Chicago Cubs vs. Oakland Athletics @ 9:40 PM EST
Pitching Matchup: Hayden Wesneski vs. Kyle Muller
You guys already know what's coming. It might be the squarest play of the day and I am more than comfortable betting on the Cubbies today. Wesneski has struggled heavily to start the season with a 7.50 ERA in only six innings pitched. Those aren't the numbers you want out of your starter but I'm not giving up on him this quickly. The 25-year-old right hander has one of the best off-speed pitches in baseball and this Oakland lineup can't score. The Cubs have also been able to produce runs and I don't see them having any problem with the lefty Muller.
The line opened for this game at -136 for the Cubs and I was able to lock this in last night and the line has already moved in their direction to -144. Like I said it's a square play, but being able to lock in the Cubs ML at -139 has extreme value considering most team's against Oakland are -200 favorites.
The Play: Cubs ML (-139) 1.39 U to win 1 U