Analysis
How to bet the Field of Dreams Game, MLB Best Bets for August 11, 2022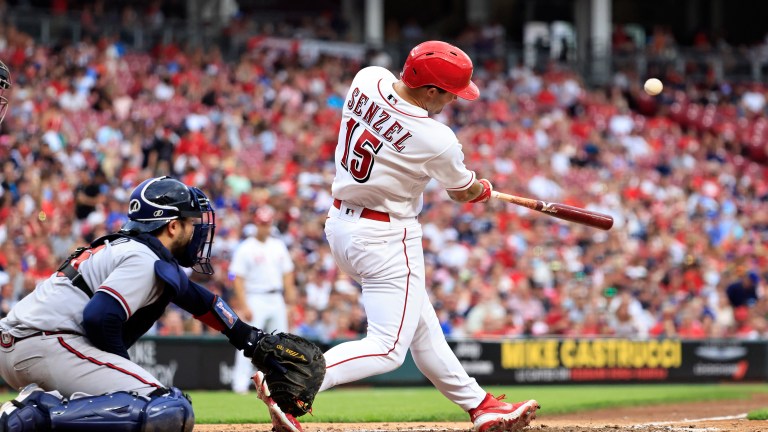 Another sweeeeep. It was a sweat, but it ended exactly how we hoped. The bullpens assisted us big time last night, as both overs hit due to the Red Sox and Cardinals bullpen allowing late runs.
Today, I have two picks. One will be in the Field of Dreams game and one will be going back to Colorado for the final game of the series.
We are 6-2 on the week, let's stay hot.
2022 MLB Regular Season Record: 161-134 (54%) +28.69 units
Chicago Cubs vs. Cincinatti Reds: 7:15 PM EST
Drew Smyly (LHP, Cubs) [4-6, 3.97 ERA, 1.29 WHIP, 65.2 IP, 52 K, 15 BB]
Nick Lodolo (LHP, Reds) [3-3, 4.40 ERA, 1.58 WHIP, 43 IP, 58 K, 20 BB]
The Field of Dreams game is a spectacle for all baseball fans and drives a lot of people to watch the game we all love. I don't want to be a conspiracy theorist, but commissioner Rob Manfred is aware of this, and I believe he'll send in some bouncy baseballs.
Last year's Field of Dreams game was started by Andrew Heaney and Lance Lynn with two better offenses than we'll see today. While I don't expect a 9-8 finish like we saw last year, I do believe we'll see enough offense for the total to go over nine runs.
It's not because of the juiced ball conspiracy, I think these starting pitchers combined with below-average bullpens won't perform as well as fans of their teams would hope for. The Reds bullpen has the single worst bullpen ERA in the sport and they were used up in the series against the Mets. Nick Lodolo will not go nine innings in this one, so offense from the Cubs should come in bunches in the later innings. The Cubs come with the 20th ranked bullpen ERA, but they traded away their three best relievers at the deadline. The back-end looks bare at this point.
Drew Smyly will get the ball for Chicago who has not performed as well on the road and allowed three runs in 5.2 innings against the Reds in his lone start this year. This is a different Reds lineup that can't seem to hit anything without Drury or Pham, but India will play today who missed the matchup last time.
This same Reds lineup was able to score three earned runs in less than four innings against Aaron Ashby who is a left-hander. They have been much better against lefties all year, and I think they can get to Smyly.
The Cubs will deploy a fully right-handed lineup against young left-hander Nick Lodolo. To be fair, the Cubs lineup has been dreadful against left-handed pitching since the All-Star break. They rank dead last in wRC+, but the lefties they've faced are pretty solid. They were shut out by Jesus Luzardo, Carlos Rodon, Alex Wood to name a few.
Nick Lodolo has fantastic stuff, but he has struggled on the road this season and against right-handed bats. It's a small sample, but he has an 8.49 ERA in 11 innings on the road and right-handed bats have an .846 OPS against him this season.
Combine these factors with some interesting baseballs; runs will be scored tonight.
The Pick: Cubs vs. Reds Over 9 Runs (-110)
1.1 Units to Win 1 Unit
_________
St. Louis Cardinals vs. Colorado Rockies: 3:15 PM EST
Dakota Hudson (RHP, Cardinals) [6-6, 4.20 ERA, 1.39 WHIP, 105 IP, 56 K, 46 BB]
German Marquez (RHP, Rockies) [6-9, 5.18 ERA, 1.41 WHIP, 121.2 IP, 98 K, 43 BB]
We cashed in on this over in the bottom of the ninth yesterday and I'm feeling it again. We have another high total that opened at 10.5 and has since moved to 12. It moved for good reason, as both pitchers should struggle today against high-powered offenses against right-handed pitchers.
Yes, right-handed pitching! The Rockies have been hot lately against right-handed pitching. They have beaten up on lefties over the entire season, but the lineup is starting to get exposed against them. With that start from Quintana, the Rockies now rank 29th in wRC+ against lefties and 19th in OPS. wRC+ will always hurt the Rockies, but ranking 20th in ISO shows that the lefty narrative is wearing off.
While lefties are starting to hurt them, right-handed pitching certainly isn't. Since the trade deadline, the Rockies rank fifth in wRC+ and fourth in OPS against right-handed pitching. If we widen that sample to the All-Star break, the Rockies drop to ninth in wRC+ but remain at fourth in OPS. Since the All-Star break at home, the Rockies have a .348/.418/.487 slash line against right-handed pitching.
They'll face Dakota Hudson, a pitcher who I've spoken about at length in these columns. He's simply due for more regression, as his xERA sits at 5.50 putting him in the sixth percentile in baseball. He relies on soft contact, and when you're at Coors Field with vast outfield and ideal weather, that doesn't bode well for him. It's supposed to be hot again at Coors, and ballparkpal has it once again as the number one run-scoring environment.
Opposing Hudson will be German Marquez who will face a registered juggernaut of an offense against right-handed pitching lately. They crush whatever arm you throw with. Since the All-Star break, the Cardinals rank fourth in wRC+ against righties and since the trade deadline, they rank third.
The Cardinals don't strike out much while making plenty of hard contact. Marquez's 47.5% Hard-Hit rate ranks in the third percentile. Marquez has been worse at home this season and both his fastball and sinker have been getting destroyed.
The Rockies bullpen has the second worst bullpen ERA in the sport. I think the Cardinals will get to Marquez early then pile on against the bullpen. I think the Rockies will destroy Hudson early but could struggle in the later innings. I'm expecting a lot of runs early, and a few runs late to hit the over.
The Pick: Cardinals vs. Rockies Over 12 Runs (-110)
1.1 Unit to Win 1 Unit