Analysis
Best MLB Player Props for July 29, 2022
Marcus Semien and Christian Yelich are two great plays today to hit the over on daily fantasy points on PrizePicks.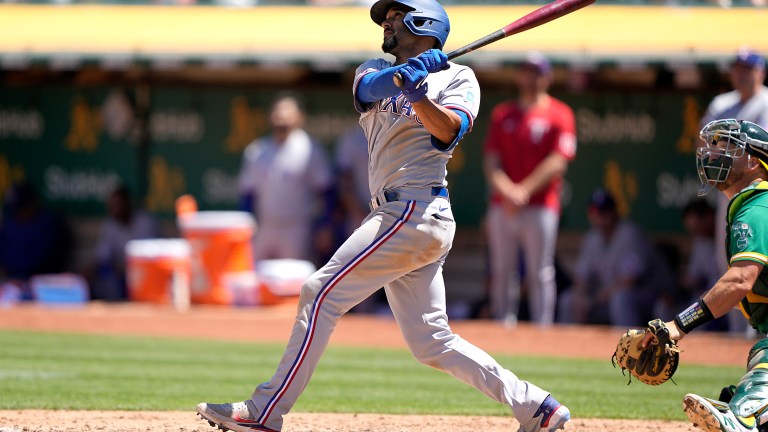 Welcome to MLB Player Props! We went 1-1 in our first article a few days ago, but I'm back for a 2-0 day. These props aren't normally available on books, so I'll be playing these on PrizePicks.
Christian Yelich Over 7.5 Fantasy Score
This is a very similar spot that I targeted Yelich for a couple days ago against the Twins. We are looking at a matchup with Brayan Bello whose issue both coming up in the minors and in his first few starts at big league level has been pitching to lefties.
Bello has faced subpar lefties in his three MLB starts such as Raimel Tapia, Cavan Biggio, Josh Lowe, Francisco Mejia, and more, yet the story is still the same. Lefties are killing his sinker and 4-seam fastball because he can't effectively work it inside. Yelich is sneakily one of the better fastball hitters in the league and will be able to take advantage of Bello's fastballs catching a bit too much of the plate. Bello has also seemed to tweak his approach to lefties a bit in response to this.
He has started throwing the changeup more to lefties, which is also good news for Yelich. He has a run value of 4 against the changeup and has an impressive approach to that pitch from right-handed pitching. Out of the 23 changeups he has put into play from righties this year, 12 of them were 90+ mph off the bat and 14 of them were hit to either center or the opposite field.
I expect Yelich to have a good day today with what he will see from Bello. He should be the recipient of fantasy points with runs and RBI as well. I expect other hitters in that lineup such as Rowdy Tellez to have success for many of the same reasons.
*It was just announced that Austin Davis will be opening in front of Brayan Bello, and I still like this prop. The matchup with Davis isn't bad either, as Yelich has reverse splits and a 95th percentile walk rate which could come in handy with the way Davis struggles in the walk department.*
Marcus Semien Over 6 Fantasy Score
This number just feels too low for Semien against Patrick Sandoval, who I am not very high on. Sandoval was good to start the year but has now started to show his true colors with his 7.11 ERA in his four starts this month.
This Rangers lineup is one of the better teams in the league in WRC+ vs left-handed pitching throughout the season. Their numbers haven't been as good lately, but they also have had tough matchups in Robbie Ray and (weirdly) Cole Irvin at home.
A big part of that of course is Corey Seager, who may not be in the lineup tonight after leaving last night's game with a leg bruise. Even without Seager, I think the Rangers lineup and Semien specifically can do something against Sandoval. Semien does have favorable splits vs lefties and hits well against lefties who either lack overpowering stuff or are primary off-speed guys.
Sandoval fits into that category as his two main pitches are the slider and the changeup. Sandoval also has 39 walks in 84 innings this season, including seven starts with three or more walks. Six seems like an appropriate number for last night's matchup vs Ohtani, and I think that this is a very attainable number for Marcus Semien tonight.