Analysis
Best Bets for Game 3: Los Angeles Dodgers vs. San Diego Padres for October 14, 2022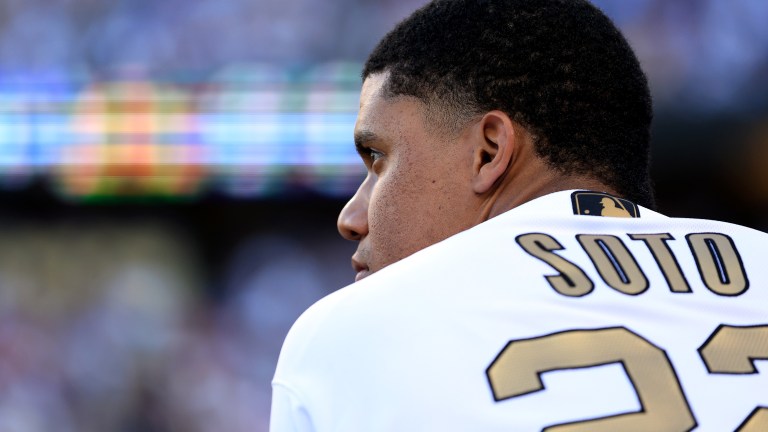 We are coming off another great day! Unfortunately, we lost our first five over by one run. If you told me I would get a runner on second base with Yordan, Bregman, and Tucker coming up with no outs, I'd take it again. That's baseball for you, the ball didn't bounce our way.
We won everything else on the podcast!
Today, I have plenty of props on the podcast. I'd rather play props today than pick more sides and totals, as I've been much better on props lately. We have hit our last six props!
2022 MLB Regular Season Record: 224-183 (55%) +42.09 Units
Los Angeles Dodgers vs. San Diego Padres: 8:37 pm EST
Tony Gonsolin (RHP, Dodgers) [16-1, 2.14 ERA, 0.87 WHIP, 119 K]
Blake Snell (LHP, Padres) [8-10, 3.38 ERA, 1.20 WHIP, 171 K]
We head to San Diego for game three of the NLDS. This series is currently tied 1-1, and nobody in their right mind thinks the Padres can win this series or this game. I might be out of my mind.
Before we even begin the baseball analysis, let's talk about this crazy line movement. Every fiber of me thinks the Dodgers will end up winning this game. So does the public, as most publications have close to 70% of the money on the Dodgers. The line opened at -125 and has moved down to -115. Are they giving us this cheap of a money line on the 110-win Dodgers in a decisive game three? Are we trapped? I'm here to find out.
Blake Snell will get the ball for the Padres, who consistently perform well against the Dodgers. History beyond this year by the numbers is unimportant because lineups are constantly changing. What that history does for Snell is instilled confidence in a start like this. A pitcher must feel he can win with how loaded the Dodgers are. Snell has that in droves.
In 2021, Blake Snell threw five times against the Dodgers. He pitched 23.3 innings and only allowed five earned runs to give him a 1.90 ERA. This season, he's faced the Dodgers on three separate occasions, tallying a 3.86 ERA over 14 innings. Most of those came in one bad start, where he allowed five earned runs in four innings. He threw ten innings in two of those starts and allowed just one earned run.
The Dodgers have one of the best offenses in baseball, maybe the best when it's all said and done. They do have one weakness, and that weakness is left-handed pitching. They ranked ninth in baseball in OPS this year against southpaws, and now they get the best version of Blake Snell. Snell has always been better at pitching in San Diego, and he's much better at pitching at night this season. Snell is so strange; he's got a 2.83 ERA during night games and a 4.79 ERA during the day.
I can't play the Padres through the entire game because of how incredible this Dodgers bullpen is and how much faith I have in this Dodgers' team that they can come back at any moment. What I can do is fade Tony Gonsolin in this spot.
Gonsolin has been fantastic this season and was in the running for the CY Young before he went down with an injury. We've talked about the "rust" factor with these number one seeds in this column, and while the Dodgers' bats aren't rusty, Gonsolin might be. Gonsolin's props are also very low, which makes me think the leash on him will be short.
First, he's been worse on the road this year, rocking a 2.66 ERA in road starts compared to a 1.64 ERA in home starts. His last outing was against the Rockies on October 3, throwing two innings and allowing one run. That was his last time on a mound, so it's eleven days since he's thrown a competitive pitch. His last start before that was on August 23, so in the past few months, he's only thrown a handful of innings.
Could he shock us all and dominate? Of course, he can; it's playoff baseball. More often than not, the unthinkable happens. But in this case, I think most people think he'll dominate, as he has against this Padres team this season.
You might be thinking the under is the right play here, and it might be. I don't want to make a play on the total, considering how risky these two pitchers are. If Blake Snell has it, he'll dominate. If Tony Gonsolin can immediately shake the rust off and look like his former self, this game will go way under.
With that said, Blake Snell could lose control and get killed. Tony Gonsolin could struggle with location and lose the sharpness on his breaking ball, forcing him to focus on the middle of the plate. If that happens, this will go way over the total.
Another factor here is home-field advantage. Petco Park is about to be rocking, it's not often they have a playoff game, and it's been reported that this game is sold out. San Diego fans are about to have their first playoff home game since 2006. They played at home during the 2020 playoffs, but fans weren't allowed to due to COVID protocols.
We are dealing with fire here. I'll be on the best value I can find because of the uncertainty surrounding this game. That value is taking the Padres through the first five innings, as that is the only true edge I can find.
The Pick: San Diego Padres First 5 Innings ML (+100)
1 Unit to Win 1 Unit.
________