Analysis
NLDS Game 2: Best MLB Player Props for October 12, 2022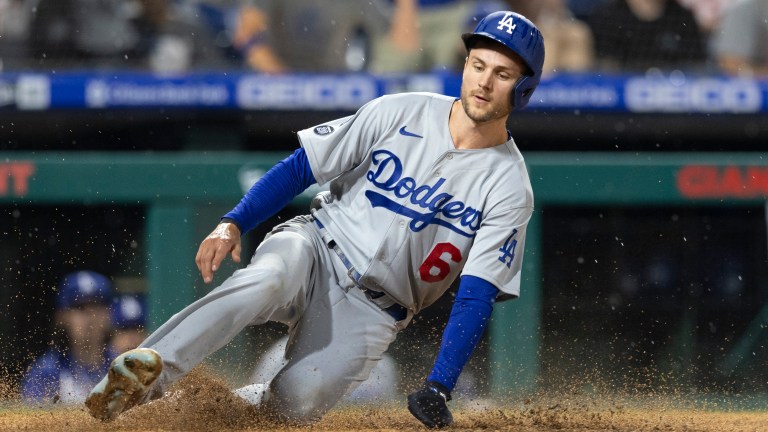 Welcome to the playoffs! To play these props, download the PrizePicks app and use promo code "JustBaseball" to get a 100% deposit match up to $100. Here are today's best MLB player props for Game 2 of the NLDS.
Bryce Harper Over 1.5 Hits, Runs, and RBI
Bryce Harper has looked locked in so far these playoffs showing his slow September is in the past and I think his hot streak continues in a good matchup against Kyle Wright today.
Wright is a curveball dominant pitcher as he throws it over 30% of the time. This is great news for Harper who has a .317 AVG and slugs .512 against the pitch. Kyle Wright's splits don't seem too dramatic on the surface, but the slugging he has allowed against lefties has been a bit of an issue at times. Lefties slug .392 against him compared to just .306 for righties, including 17 more extra-base hits in just 33 more at-bats.
Harper and Wright have faced off in nine at-bats this year with Harper going 3-9 with a home run, but Wright's approach has changed over the starts. Wright is attacking Harper more with his changeup which is also not bad for Bryce. He has a five-run-value against the changeup and towards the end of the year has been more consistent in shooting them to the opposite field; a great sign for any hitter.
I like the matchup for Harper and for the guys like Hoskins, Realmuto, and Castellanos surrounding him to be able to drive him in as well.
Trea Turner Over 7 Fantasy Score
This is another guy who put up fantastic at-bats yesterday and looks very locked in. Mike Clevinger is far from the same beast as Yu Darvish, but this is nothing Trea hasn't seen before. He is hitting .353 lifetime against Darvish in 17 at-bats.
Usually I don't care for historical batter vs pitcher numbers, but in the case of Darvish where it requires such a unique approach to face a guy with as many pitches as he has at his disposal, you have to consider it.
It's hard to single out a pitch or even a few that point to why Turner will have success in this matchup, but I think he as well as this Dodgers lineup will get hits off Darvish today. The obvious other elements of this are the stolen base upside. Darvish gets taken advantage of on the basepaths like no other, and who better to have the opportunity to benefit from it with than Trea Turner. I like his matchup today, and him swiping a bag is certainly a possibility when he gets on base.