Analysis
2022 College Baseball Super Regionals Best Bets, Predictions, Odds
Four best bets for the College Baseball Super Regionals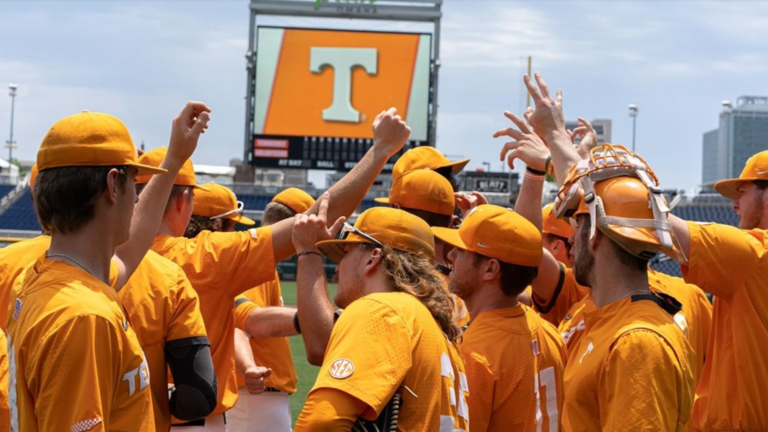 After starting 2-0 on KBO plays, I thought tonight would be a perfect time to take the night off from overseas baseball and focus on the most underrated sport around, college baseball.
This is the sport for you if you're a fan of bat flips and over-the-top celebrations from pitchers after finishing an inning.
You'll see more action, more runs, and more emotion than you'll ever find in an MLB game.
This weekend is the Super Regionals, comprised of 16 remaining teams, playing best of three series to move onto the College World Series. We've got four games on Friday, let's dig into the matchups and see if there are any edges in the betting market.
Texas (9) vs. East Carolina University (8)
12:00 PM EST – Greenville Super Regional (Game 1)
Odds: Texas (-175) ECU (+145) O/U 9.5
Talk about an epic matchup for the first game of the Super Regionals.
We get the preseason No. 1 ranked Longhorns against the underrated, blue-collar Pirates. The gritty Pirates now rank ahead of the talented Longhorns, sitting at No. 8 and No. 9, respectively.
In my eyes, this is as close to a coin-flip series as they come. This Pirates team relies heavily on future MLB infielder Zach Agnos, who also pitches.
C.J. Mayhue is getting the start for the Pirates, sitting at 5-2 on the year with a sub-3.00 ERA. Generally used as a closer, the coaching decision from Cliff Godwin to make him the Game One starter tells me they are going all out to win the first matchup of the three-game series.
Give me the hungrier Pirates, sitting as a small dog at home in front of the sport's most outstanding college baseball atmosphere. Greenville will be a rocking, back the home-dog when most will be taking the popular Longhorns.
The Pick: ECU +1.5 (-125)
________________
Oklahoma (NR) vs. Virginia Tech (4)
3:00 PM EST – Blacksburg Super Regional (Game 1)
Odds: Oklahoma (+115), Virginia Tech (-145) O/U 13
How bout them Hokies? Virginia Tech is one of two Power Five schools without a team national championship, along with Kansas State. This Hokies team is legit and has a chance to put an end that narrative.
Led by projected top 10 draft pick Gavin Cross in center field, this team does it all. They can beat you with speed, power, and defense, and their pitching is above average.
They led the ACC in slugging percentage and have six starters with more than 10 home runs. As a Virginia Tech alum, I'm biased, but I believe this is a team of destiny. The Hokies were projected to finish last prior to the season and did nothing but out perform expectation all year. I think John Szefc will out-coach Oklahoma, which is unranked and coming off an upset win against Florida. With a team ERA of 5.38, I don't see the Sooners keeping the Hokies offense in check.
Virginia Tech's starters did not impress last weekend, but I expect their veteran arms to bounce back against an Oklahoma offense that doesn't scare me. Senior outfielder Tanner Tredaway will be a threat, but this isn't your typical dominant Oklahoma team that we're all used to.
As they've done all year, the Hokies will find a way to win this game. It could be sweaty and take another come from behind win, but the Hokies are the play in Blacksburg tomorrow behind Cross, Hurley, Schobel, Biddison, and freshman standout DeMartini.
The Pick: Virginia Tech ML (-145)
________________
Notre Dame (NR) vs. University of Tennessee (1)
6:00 PM EST – Knoxville Super Regional (Game 1)
Odds: Tennessee (-330) Notre Dame (+240) O/U 11
Some analysts call this Tennessee team the greatest college baseball team ever assembled. Ben Joyce holds the record for the fastest pitch ever recorded in college baseball at 105.5 MPH; this kid is the next big arm in a big-league bullpen. Jordan Beck, Blade Tidwell (what a name), and Drew Gilbert are projected top 150 draft picks. This team is filled with MLB talent, hence why they were (+300) to win the College World Series before the regionals even started.
At media day, Notre Dame left fielder Ryan Cole stated that Tennessee should, "be a little scared" this weekend. If you don't think Tennessee heard this and isn't going to try to shut out and beat the Irish by as much as possible, you probably haven't seen this Tennessee team play.
I'm not willing to back the Vols on the spread, but I could see this one being ugly and lower scoring than expected, considering how well each team has pitched all year. I expect a 4-1 or 5-2 outcome here, so give me the safer play, the under.
Tennessee may come out a little tight at the plate, but both arms should pitch well enough to keep this one low scoring.
The Pick: Under 11 Runs (-110)
_______________
Louisville (12) vs. Texas A&M (5)
8:30 PM EST – College Station Super Regional (Game 1)
Odds: Louisville (-115) Texas A&M (-115) O/U 14.5
These teams both flat out score, hence, the 14.5 run total. The highest total on the board by over a run.
In a college season where we saw an uptick in runs, I expect the same in the nightcap of the first day of the super-regionals. I know both pitching staffs are average at best, but I am betting the number, not the teams in this game.
The total in this game is ridiculously high for a reason, we saw plenty of offense in the regionals. Some games had teams putting up more than 20 runs. Louisville got going towards the end of the year and Texas A&M has the second-best offense in college baseball.
I couldn't tell you who wins this one, and neither can Vegas, judging by the pick 'em line, but I know one thing: we'll see plenty of offense at College Station tomorrow night. Bring the popcorn and root for runs with me.
The Pick: Over 14.5 Runs (-110)