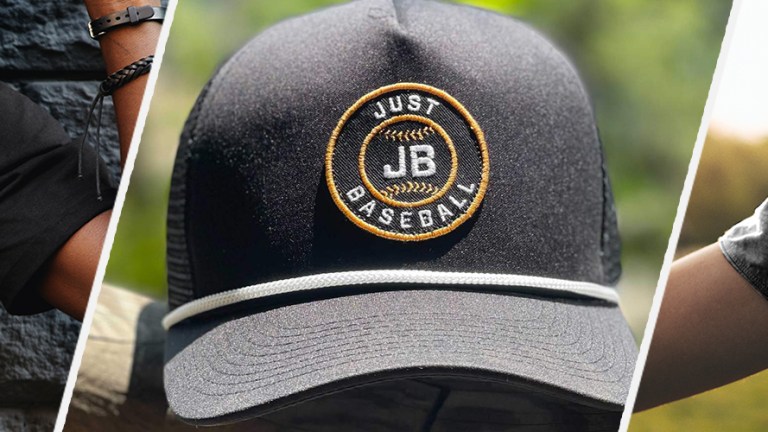 At Just Baseball, we desire to have the best baseball content on the market! The same goes for our apparel. Whether it's branded apparel, novelty items, desk accessories, or merchandise from our partners, we want to bring the best threads to your doorstep. Because, what's better than baseball? Nothing! Snag one or two of the items in our store so you can rep America's true pastime!
Check out these quality options that we have for sale in our merch store that you can have delivered right to your door:
NEW: Just Baseball Long Sleeve Performance
Our dry-fit performance long sleeve is a favorite among athletes! Built for taking on sweat and water but comfortable enough to lounge in, these shirts come in both white and gray.
BUY HERE: https://justbaseball-merch.myshopify.com/products/long-sleeve-performance-t-white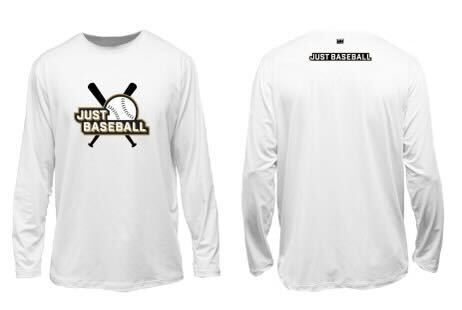 Just Baseball Short Sleeve T's
These shirts are the perfect blend of athletic wear and cotton T's. The Tri-blend style is breathable, lightweight, and slimming. The Just Baseball Logo is on the front left side, over the heart and across the backplate. This is an all-purpose option, whether you love the brand or want to show your love for the game. Novus created these shirts specifically for you! Get yours now.

Cotton Tri-Blend Style
Regular fit
Comfort screen print
Dual-sided logo
Available from size S-XXL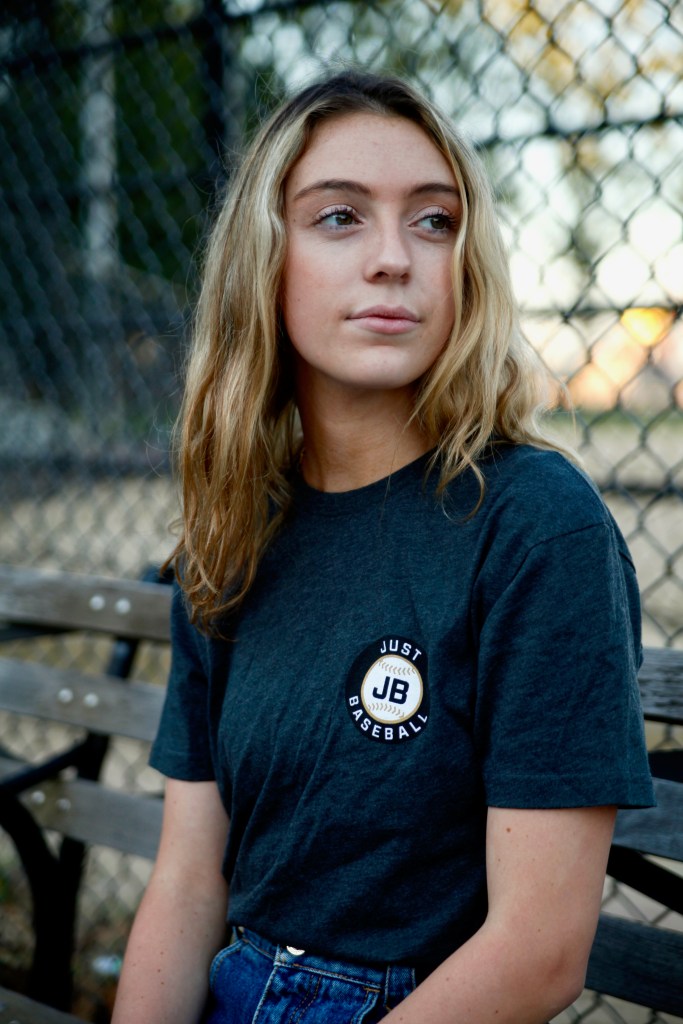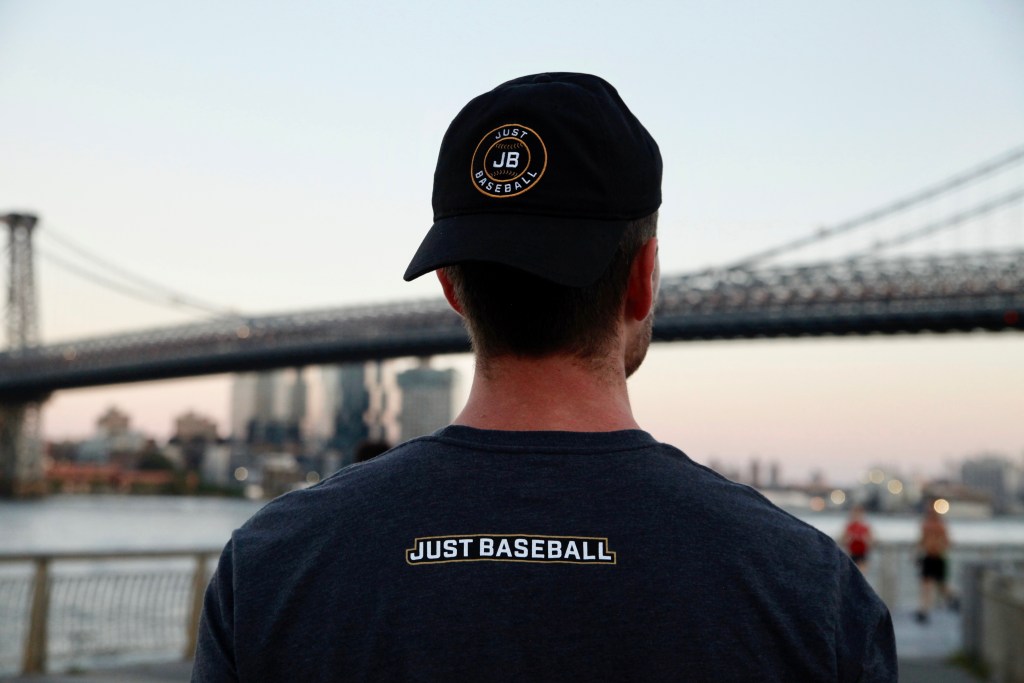 Just Baseball Rope Hat
These Rope hats are a best seller for us! They are perfect for the game, the links, and the boat. They are genuinely all-purpose hats and are super breathable. The sweatband is comfortable and moisture-wicking, and the crown is thick enough not to leave stains on those hot days at the ballpark. This hat is a fully embroidered elevated patch hat with a snapback to fit almost any head.

Structured
Mesh
Trucker Hat
Snapback
One size fits most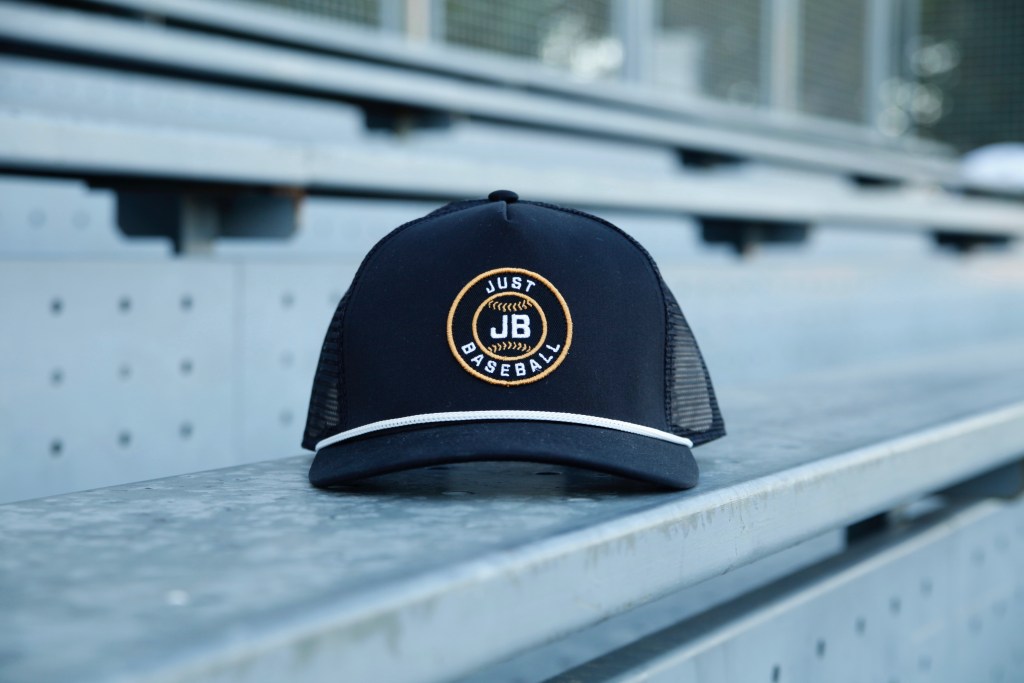 Just Baseball Canvas Dad Hat
This hat knows how to relax! If you want a great hat in a low-crown option, then this hat is for you. With the strap back and the Just Baseball logo embroidered right on the canvas, this hat is perfect for nighttime games, a day at the beach, and taking the kiddos to school. This hat is unstructured and flexible to avoid creasing. It is unlike other cotton dad hat options where lint/hair doesn't stick, and the canvas has more durability for UV and sweat protection.

Unstructured
Canvas body
Strap back
Embroidered Crown
One size fits most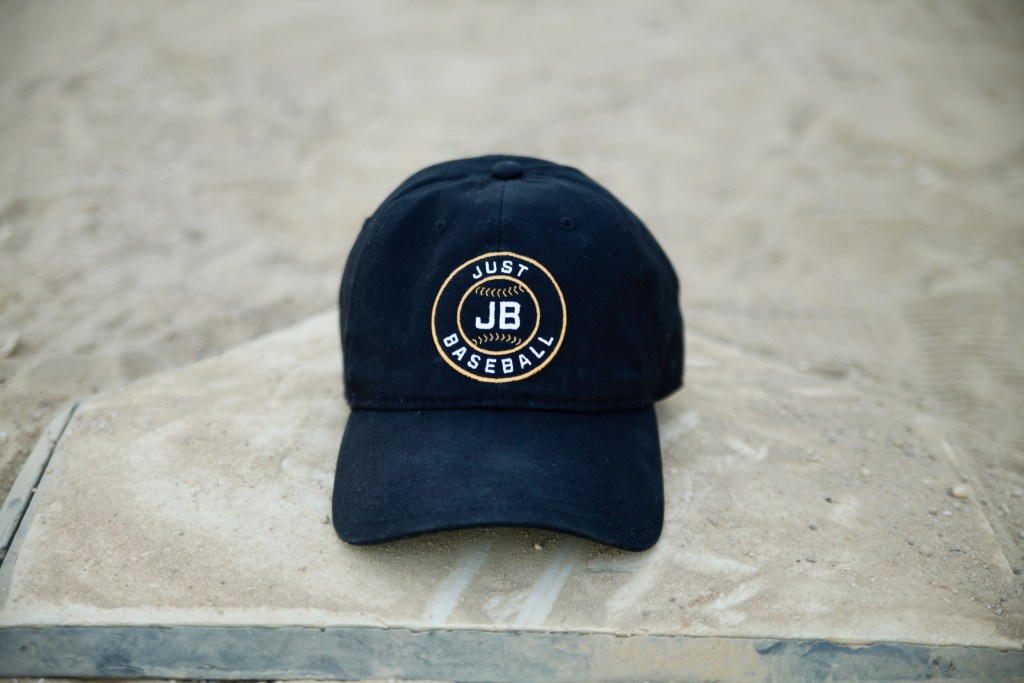 Just Baseball Hoodies

The offseason is here! We know that you will be working hard in the cage and if we know anything else, it is that those facilities rarely have heat. Get a JB Hoodie now so that you can stay warm while staying hot at the plate.
Available Sizes M-XL
Jerzee Cotton Hoodie
Front and back logo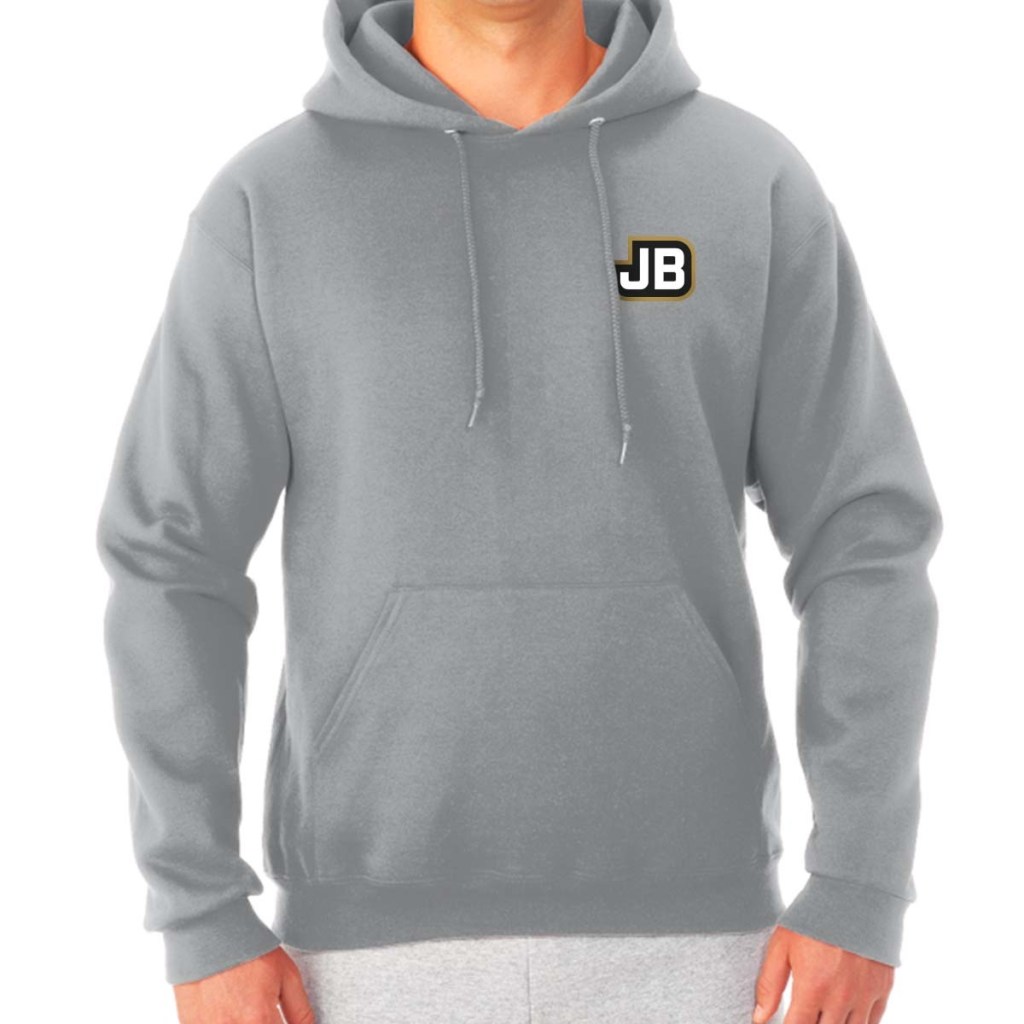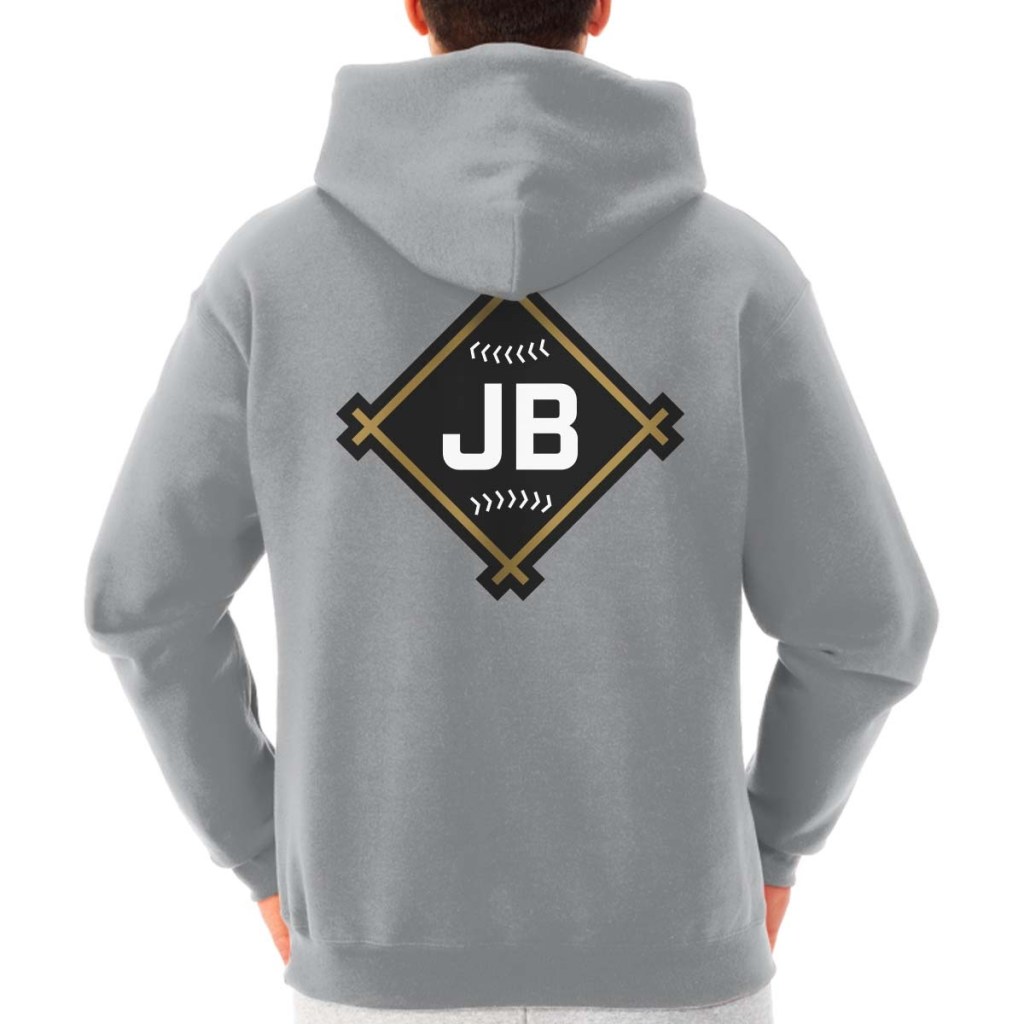 Just Baseabll Novelty T's.

We love a good laugh, and humor is the highest form of intelligence in our eyes. You have to be a true fan to understand these T's, and that is how we like it.
Available Sizes M-XL
Different Variety and variations of each T.
Colors and styles vary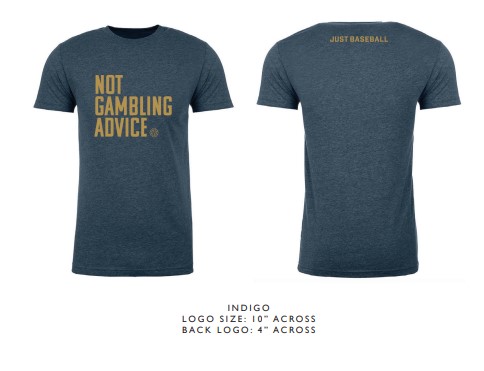 BUY HERE: https://justbaseball-merch.myshopify.com/products/not-gambling-advice-novelty-ts