Analysis
Uprooted from Oakland: Athletics Moving to Vegas
Long-rumored to be heading to Las Vegas, in the wee hours of the night, the A's cowardly announced their departure from the city of Oakland.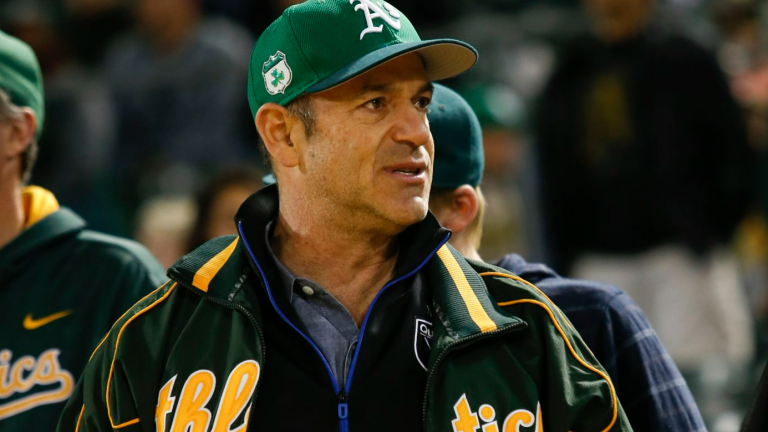 Wednesday nights are for Jeopardy and re-runs of Frasier, not for announcing the relocation of a baseball team.
Late Wednesday night, after the A's lost a day game to bring their record to 3-16, the Athletics announced that they had signed an agreement on land in Las Vegas. A purchase that all but guarantees the teams departure from Oakland, their home since 1968.
While the news itself is not shocking, the timing was cowardly. The A's just finished a home series and hit the road for the next week allowing for the local media to be in the dark. Reporters will be flocking to Texas in hopes of asking tough questions to the employees (players) while the decision makers are home dreaming of slot machines.
I feel terrible for the fans and community in Oakland. A diverse city who lost their football team only to have their baseball team stripped from their hands. A community who takes pride in the green and gold and even finds way to turn their passion for baseball into charity.
Through thick and thin, A's fans stayed true with an underdog mentality while other California teams spent to improve their team. If you think the crowds are a reflection of the fanbase, you are wrong.
Owner John Fisher has gutted this team of talent and made zero effort to improve the situation in Oakland. Selling off homegrown talent only to raise ticket prices and invest zero money back into the stadium and fan experience is unfortunate, but true. Oakland has averaged 20,000 plus fans per game in the past and interest is there.
Forty plus years of memories erased over night. Family outings, walk-off hits, hell even a World Series will never feel quite the same for those who experienced it. Summer outings with your son and/or daughter suddenly feel empty as you chat "root, root, root, for the home team" when your home team is being uprooted.
Baseball is more than a game of wins and losses. It's an outlet, a distraction, a excuse to spend time with those close to you. A sense of community shared with those all cheering for the team 162 times each season.
Scrolling through A's twitter reading unique stories about how the A's have impacted and played a role in people's life has made this even more difficult. Ask people about their favorite baseball memory. Often times it start with describing who was with them, and not exactly what happened.
A franchise with years of history is likely moving to a street in the desert. Bright lights, fun noises, and an infectious energy few cities can truly capture. Will it be better for baseball? I guess we'll have to wait and see. Vegas can support a hockey and football team, I expect they can handle a baseball team too. I'm sure the new ballpark will feature new technology, comfortable seats, and luxury boxes. It won't feature tales from one's childhood. That takes years and years to organically create.
Teams move fairly often. Uproar settles, new fans flock, and all that's left is retro apparel and stories. I don't know how many A's fans will follow the team to Vegas. I can't say I blame them. Vegas will establish new fans and attract tourist and I am sure all will go well. For the people of Oakland, there are no answers. A cruel reminder of how baseball, at it's very core, is a business.
A place called "Sin City" seems fitting for John Fisher.