Sponsored
Win A Just Baseball Prize Pack Sponsored By Hearo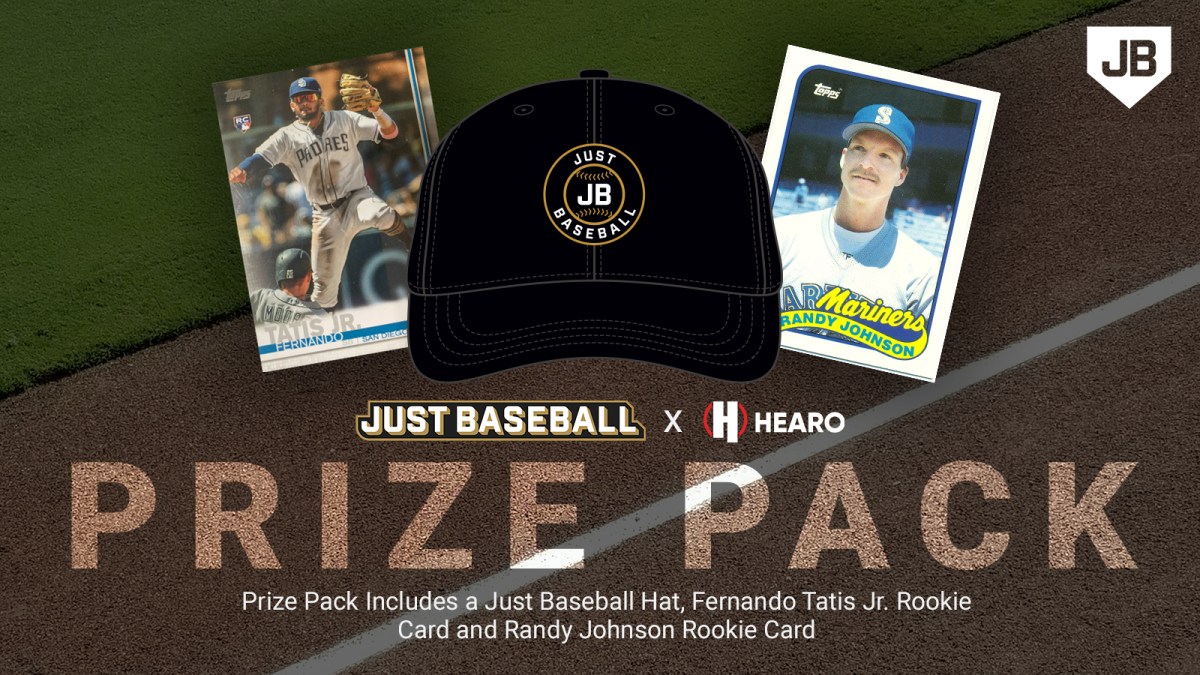 All roads lead to Omaha. Just Baseball is proud to announce we're partnering with Hearo for a live digital stadium experience at the College World Series. The partnership includes a series of live shows on the Hearo app hosted by co-founders of JustBaseball.com, Aram Leighton and Peter Appel, with special guests from the pro and college game, plus expert MLB prospect analysis, fan giveaways (see below), and interactive viewer Q&As.
Hearo is a free app for co-watching video services like Netflix, Prime Video, Disney+, Hulu, Crunchyroll, and TV channels like ESPN, FOX, ABC, CBS, and more while you talk, laugh, and cheer with friends on voice chat or text chat. The experience feels like you're sharing a big cozy couch together.
Win A Just Baseball Prize Pack – CLICK BELOW!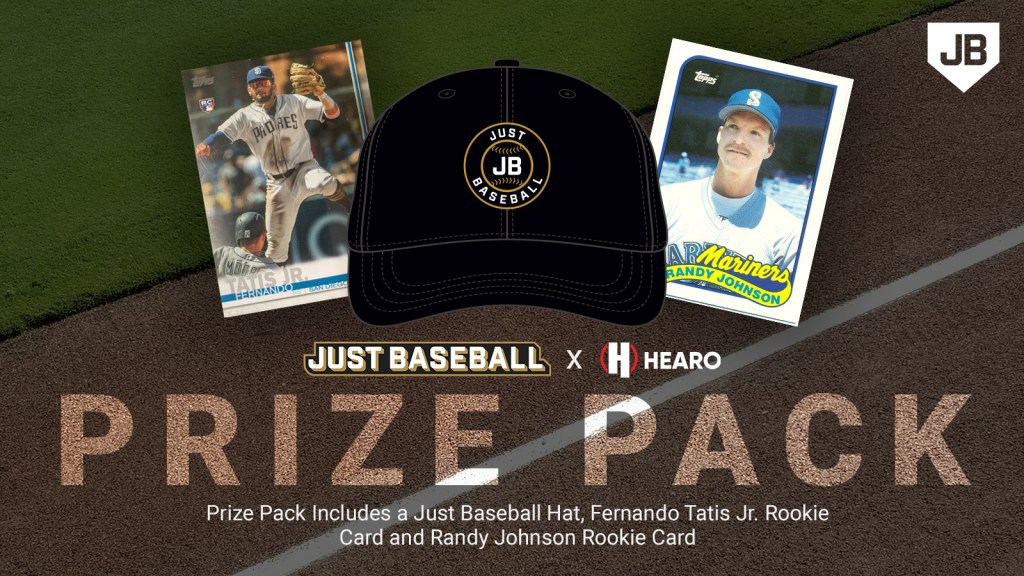 How To Join the Just Baseball x Hearo Digital Stadium Experience
Get Hearo for your phone or PC by clicking here!
Create a username
Grab earbuds, earphones, or headphones to listen and talk.
To join the watch party inside the Just Baseball x Hearo Digital Stadium, use the party link — https://hea.ro/justbaseball — to launch Hearo and open the party.
Once you're inside the digital stadium, you're ready to start watching!
Digital Stadium Live Show Schedule:
Live Show #1: Thursday, June 24 at 7:00 p.m. ET / 4 p.m. PT
Live Show #2: Friday, June 25 at 6:00 p.m. ET / 3 p.m. PT
Live Show #3: Monday, June 28 at 7:00 p.m ET / 4 p.m. PT
Frequently Asked Questions
Who is hosting the watch party?
The party is hosted by Aram Leighton and Peter Appel, the co-founders of Just Baseball.
Who will be at the party?
This watch party is a public event. You can come by yourself and meet other Hearoes, or invite friends to join you.
Do I need an account to join the party?
Yes. All party participants must create a free Hearo account to join the digital stadium experience.
I'm stuck. Can I get some help, please?
For issues please email super@hearo.live or visit the Hearo Discord server.