Analysis
Breaking Down the Josh Hader Trade Return for the Brewers
In a shocking turn of events, the Brewers dealt Josh Hader ahead of the deadline. Here's a rundown of what they got in return for the All-Star closer.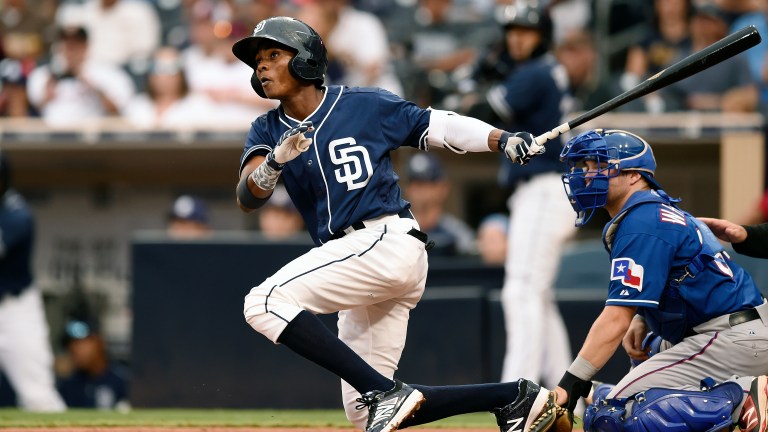 In a bit of a surprising move, the first place Brewers shipped out four-time All Star reliever Josh Hader for relievers Taylor Rogers and Dinelson Lamet, along with outfield prospect Esteury Ruiz and left-handed pitching prospect Robert Gasser.
Acquired from the Twins for right-hander Chris Paddack prior to this season, Rogers slotted right into the closer's role for the Padres. The 31-year-old got off to a stellar start this season, tossing 13 consecutive outings without an earned run.
Since then, it has been tough sledding for the southpaw, pitching to a 7.45 ERA over his last 20 appearances. The Brewers likely will not expect Rogers to step into Harder's role as Milwaukee's setup man Devin Williams has been as good as any reliever in baseball, pitching to a 1.59 ERA with six saves.
Rogers should offer some reinforcement to the Brewers bullpen with the ability to close on nights Williams is unavailable. The underlying numbers point towards Rogers having a bit of bad luck over his rough stretch and perhaps lower leverage outings will help him get right.
Lamet, the second big league piece in the deal, was a long considered one of baseball's better pitching prospects. Since his debut in 2017, Lamet has shown flashes of what made him so highly regarded, but has struggled to stay on the field.
After tossing 114 innings his rookie season, Lamet has never eclipsed 73 innings pitched. In an effort to preserve his health, the Padres moved the 30-year-old to the bullpen where he dominated in Triple-A, but has struggled to find his footing as a big league reliever this season.
Striking out more than 30% of batters in his MLB career, there's still hope that Lamet could be a valuable relief piece or swingman for the Brewers.
On the prospect side of things, the Milwaukee brought in two quality pieces. Outfielder Esteury Ruiz has been arguably the biggest breakout performer in the Minor Leagues, mashing to a .333/.467/.560 clip while pacing professional baseball with 60 stolen bases between Double-A and Triple-A.
Still just 23 years old, Ruiz cut down his chase rate while inflicting more damage on the baseball. Ruiz's improved plate discipline has helped him double his walk rate and trim his strikeout rate, which has aided his ridiculous .467 on-base percentage in the minors.
While Ruiz was always a threat to run, getting on base at a significantly higher clip has allowed him to swipe more bags than anyone in baseball. A strong defender in all three outfield spots, Ruiz is an MLB-ready prospect with game-changing speed and sneaky power, which are all things the Brewers could use.
Left-handed pitching prospect Robert Gasser entered this season as our seventh ranked prospect in the Padres system and has done nothing but bolster his prospect stock since.
A second round pick in the 2021 MLB Draft, Gasser has racked up strikeouts in bunches in his first full pro season, boasting a 30.5 K% while walking just 7.4% of batters. Gasser's plus slider is his go-to put away pitch, with sharp horizontal break from a funky high-three quarters delivery.
The fastball and changeup are lagging behind a bit for Gasser, though 92-95 MPH heater plays up a bit from his tough release point. The changeup has flashed above-average, but the 23-year-old has struggled to locate it at times this season.
Gasser's plus slider and unique delivery give him the floor of a swing-and-miss lefty reliever, but with decent command and signs of a third pitch, there is middle-of-the-rotation upside to dream on.