Analysis
Atlanta Braves Promote Top Prospect, Shortstop Vaughn Grissom
The Atlanta Braves are once again looking to the farm to provide a spark, as they just promoted top prospect Vaughn Grissom from Double-A.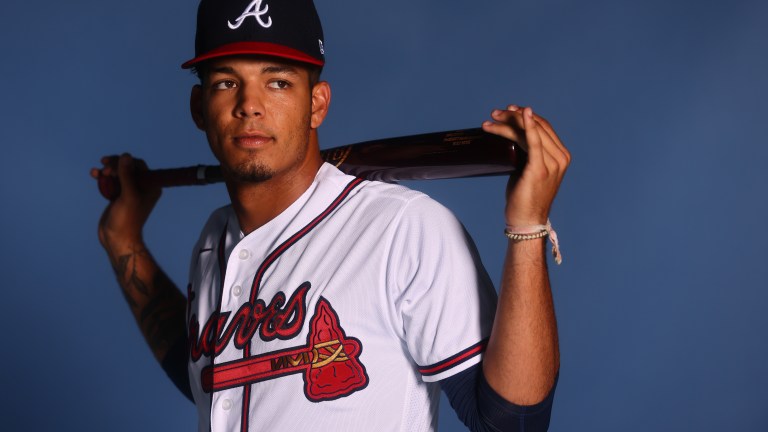 The last time the Atlanta Braves promoted a top prospect straight from Double-A, they put together a 21-6 month and cut their division deficit by seven games. Now trailing in the division once again, the Braves are going back down to the farm to provide a jolt to their roster.
We wrote about Vaughn Grissom about a month ago, as he was set to become the top prospect in the Braves farm system. The 21-year-old shortstop has put together a fantastic season split between High-A and Double-A, hitting .324/.405/.494, with 14 home runs, 36 extra-base-hits and 27 steals in 96 games played.
The athletic infielder was promoted to Double-A about a month ago and had done nothing but rake since the promotion. In 22 games played, Grissom hit .363/.408/.517, with a 147 wRC+.
Still in just his second full season in pro ball, after being drafted out of high school in 2019, Grissom has been striking out at less than a 15% clip all year, showing the discipline necessary to make this kind of jump.
Grissom now joins Michel Harris II in the majors, as the Braves look to chase down a veteran Mets team with their youth. Harris has been massive for Atlanta this year, giving them an elite defensive center fielder who has hit .288/.324/.485, with 10 home runs, 12 stolen bases and a 122 wRC+.
Only time will tell if this will be a similar smooth transition for Grissom, who figures to be taking over the job at second base, while Dansby Swanson remains the Braves shortstop. If Grissom excels in this final stretch of the season, it will be interesting to see how that could impact the Braves plans this offseason.
Swanson will become a free agent after this season and following a career-year, should be in line for a big pay raise. Grissom is the one internal replacement the Braves could look to if they decide to let Swanson walk. Now they will get about a 50-game sample to see what the kid can do.