Analysis
What's Next for the Chicago White Sox?
What comes next for a struggling franchise that was supposed to be competing for division titles and World Series championships by now?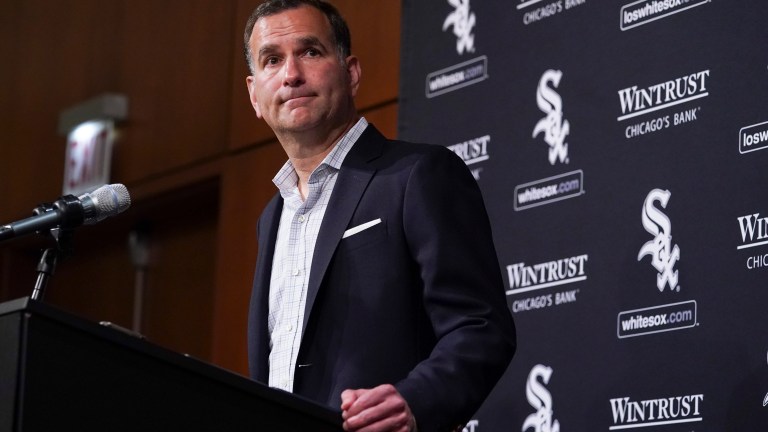 Many White Sox fans already know this, and some optimistic ones won't want to hear it, but this core group of White Sox players doesn't look like one that is going to compete any time soon.
The team decided to enter a massive rebuild in 2016, which I'll dive into later, as they pivoted away from the current talent and traded the majority of the valuable players they had at the time in return for numerous elite prospects.
This framework has led to success for many teams, but ultimately this White Sox rebuild has failed up to this point. There are countless layers to the lack of success the White Sox have had over the past several years, and ultimately, it's a combination of everything at this point.
The question now becomes, what is the next step for a franchise that put all their chips into a team that has amounted to a total of two playoff wins amid a window of "contention"?
While the team still has plenty of talented young players, the combination of poor management, faulty decision-making, injuries, and underperformance has left this team in a tricky position.
One option at this point is for the White Sox to commit to the roster and try to improve at the deadline in an attempt to make the playoffs, regardless of their horrendous start to the season. Given how much this team has invested in the current roster, this wouldn't be surprising at all. The organization is less than likely to ditch this team considering the time they've put into it, but that may not be the best choice.
I want to take a look at the other option: rebuilding. I don't think this team is set up for a full-on rebuild, but I think it might be time to move some veterans and rebuild the roster around some of the core young players. Let's call it more of a "retool," as this club has too many young (or still fairly young) players under team control to justify blowing it up entirely.
Ownership, Front Office, Management, and Where It All Went Wrong
This is quite a doozy.
White Sox majority owner Jerry Reinsdorf is not the most liked man in Chicago these days. He's been the owner of the White Sox and the Chicago Bulls since the 1980s after becoming a wealthy lawyer and businessman. Reinsdorf has been under scrutiny for years due to his tendency to prevent spending in free agency and his trend of overriding front office decisions.
While many White Sox and Bulls fans have wanted Reinsdorf out for years, this isn't going to happen until he's physically unable to act in his role. This means that change will have to come from the front office and beyond.
General Manager Rick Hahn was one of the most promising potential general managers in the league, as numerous teams attempted to bring him in as their general manager. He declined many offers and eventually took over as the White Sox general manager in 2012 when Kenny Williams was promoted to executive vice president.
Williams has remained heavily involved with the team despite his string of poor decisions made in the years prior to his promotion. Meanwhile, Hahn was the orchestrator of the White Sox core that was on track to be competitive around the 2016 season but faltered and sparked the initial rebuild instead.
Hahn won over many White Sox fans when he decided to initiate a full-on rebuild that started with the Chris Sale trade and netted the White Sox two of the top prospects in baseball: Yoán Moncada and Michael Kopech. He continued to blow up the roster, and in the process, acquired prospects Eloy Jiménez, Dylan Cease, Lucas Giolito, and Reynaldo López, among others.
This rebuild was executed the right way in my eyes. Hahn utilized all the current major league talent he could in an effort to bring in an entirely new wave of youth that vaulted the farm system from one of the worst to a consensus top-three group by 2018.
The pieces started slowly rising to reach the MLB level in 2018 and 2019, and while the team was far from good, you could see the team starting to grow. The team appeared to be in the right place when they started out the shortened 2020 season incredibly hot. While they struggled at the end of the year, they still made the playoffs, and Rick Hahn was even voted the Sporting News Major League Baseball Executive of the Year.
The sky was the limit at this point for the Chicago White Sox, as they were universally viewed as one of the most promising teams in the league. Then, the team questionably decided to hire Tony La Russa after a string of rough decisions made by former manager Rick Renteria during the 2020 season and playoffs.
Despite plenty of injury issues and questionable decisions from La Russa, the White Sox finished with 93 wins in 2021, easily winning the AL Central. They were quickly put away by the superior Houston Astros in the first round of the playoffs, but the excitement in Chicago was only growing.
They were one of the favorites to win the 2022 World Series following another big season of development in 2021, and many thought that 2022 could be the season they finally moved from a talented young team to a true championship contender.
However, everything went off the rails in 2022 for the team as the injuries and lack of proper development caught up to them. Furthermore, the decision-making over the past few seasons proved to be crippling to this team, as many of Hahn's roster-related decisions proved to be poor and caused the team to struggle further.
The White Sox have spent more money on free-agent relief pitching than any other team over the past few seasons, which is questionable given the volatility of relievers. Furthermore, the fact that Chicago has not capitalized on an improving roster by signing a star free agent showed more than ever last year.
The White Sox were supposedly in on stars such as Bryce Harper and Manny Machado, as they looked to add proven talent to a young roster, but they continually failed to do so and instead ended up signing veterans past their peak.
In addition to the lack of free agent signings, the organization has failed to execute at the trade deadline. The team has primarily made moves for bullpen pieces or bench bats but has balked at adding premium talent at every opportunity to do so.
Therefore, the construction of the roster relied heavily upon the core group of prospects, and the underperformance and lack of development from some of those players has left the team in an awful position.
Following the incredibly disappointing 2022 season, the White Sox officially parted ways with Tony La Russa after he had stepped away from the team late in the year for health-related reasons. After the disastrous year in 2022, it was less than likely he'd be back regardless.
You can read what I wanted to happen over the offseason here, but it's a safe claim that after a 7-21 start, Chicago's offseason can already be considered a failure.
The only substantive addition from a roster standpoint came in the form of left fielder Andrew Benintendi, who was, by all means, a logical signing for a team that desperately needed legitimate corner outfielders.
The team opted to hire Pedro Grifol for the managerial position even with numerous more proven options available. I don't really believe that much of the blame so far can be placed upon Grifol, but unfortunately, it doesn't seem like he's going to get the chance to establish himself as an MLB manager given the free-falling status of the team right now.
Let's bring it all back to the current status of the team and what can be done in the present moment. Given how much of a tailspin this team has taken and the lack of moves that have been made, there have to be changes made within the organization and among its leaders.
While the team is very unlikely to be sold, there has to be some consideration given to changing the front office. I believe it may be time to part ways with Hahn, even though a lot of his decision-making has likely been handicapped by Reinsdorf over the past few years. Hahn's potential departure should be accompanied by the changing of plenty of the staff in the scouting, analytics, and development departments.
It also feels unlikely that Grifol will make it past this season if the team continues to struggle, but it would also be more than fair to let him work with a retooled roster and see what he's able to get out of the players that remain with the club. The biggest negative that can be said about Grifol thus far is related to his ability to motivate and bring out energy within the clubhouse, but I'm not sure any manager could do that for this team right now.
I liked everything that Grifol said throughout the winter, and this season feels like a pretty unfair way to judge his abilities as a manager, but unfortunately, this happens frequently for new coaches in professional sports.
It feels imperative that the team decides who is going to be leading the next generation of the White Sox before they make any roster-related decisions. The history of poor hires in the front office and on the coaching staff is growing, and the leaders in place will dictate the ability of the franchise to succeed moving forward.
This next rebuild absolutely has to involve a rebuilding of the management and development systems in place within the organization. The team has not only built the roster poorly but has failed to develop several players who possessed ample talent and ability.
Cornerstones to Keep
While this team has struggled mightily so far this season and all of last, they still have plenty of young and talented players on the roster. While I do think a rebuild of sorts is in store, there are a number of players that should remain on the roster and be part of the next wave of Chicago White Sox baseball.
Just five years ago, most of the players on the current roster were considered potential future All-Stars for the team. Some may need a change of scenery if they're going to get back on track, but many players should be kept around with the hopes of them leading the next wave of talent.
On the offensive side of the ball, two players that should be sticking around purely based on their youth and contract status are Luis Robert Jr. and Andrew Vaughn.
While many have grown frustrated with Robert's lack of development and consistent injury problems, he's still just 25 years old and under team control for five years at a reasonable rate. He's an elite center fielder and has the ability to become a consistent top-of-the-order bat that can be a key piece of a lineup, even with a poor approach that will likely remain to some degree.
Meanwhile, Andrew Vaughn was given the keys to the first base job when José Abreu signed with the Astros this past winter. Vaughn is a former top pick and quickly made his way up to the majors. He was forced to play the outfield in his first two seasons, but his bat has steadily improved and should continue to grow while playing his natural position. He's also just 25 and still has plenty of room for growth.
Outfielder Andrew Benintendi just signed a five-year, $75 million deal this past winter and will likely not be going anywhere. While many questioned the signing, he is the highest-paid player in White Sox history and should remain one of the key fixtures on the team moving forward.
Rookies Oscar Colás and Lenyn Sosa have struggled this season, but both are expected to be part of the future – Colás especially. There's no reason for a team looking at another rebuild (of sorts) to move off of their rookies.
The two other offensive pieces that need to be considered here are Eloy Jiménez and Yoán Moncada. Both players have simply been unable to remain available for the White Sox since 2019, when they both showed insane amounts of potential and looked to be cornerstones of the franchise. Jiménez was given an extension prior to even debuting due to his elite offensive potential, while Moncada was given a massive deal following his breakout season in 2019.
Both of these players are hard to evaluate right now given their lengthy track records of unavailability and underperformance when they've been on the field. The situation with Moncada becomes even more difficult due to his contract extension, which escalates to $24.8 million in 2024 (with a $25 million club option for 2025). This pretty much removes the possibility of a trade, as no team is going to be interested in that type of contract for a player who has been anything but reliable.
If the Sox are entering a semi-rebuild, Moncada's contract ultimately won't hurt them too much, and he looked good this year before predictably getting hurt again. This means he'll likely be a piece that sticks around at least for another year or two.
Jiménez is a more realistic trade case thanks to his much more team-friendly contract. He's due less than $14 million next season with club options of $16.5 million and $18.5 million the following two seasons. Three additional years of team control at a reasonable rate for a player with his offensive upside could still net something for the White Sox. I believe he should be one of the many players they look into trading this July or after the season.
The only pitcher that seems like he's sure to be part of this team's future is ace Dylan Cease. He's coming off an unbelievable 2022 season in which he established himself as one of the premier young arms in the league. While you have to at least listen to offers for every player on the roster, Cease is as close to untouchable as it gets given his ascension and two more years of arbitration.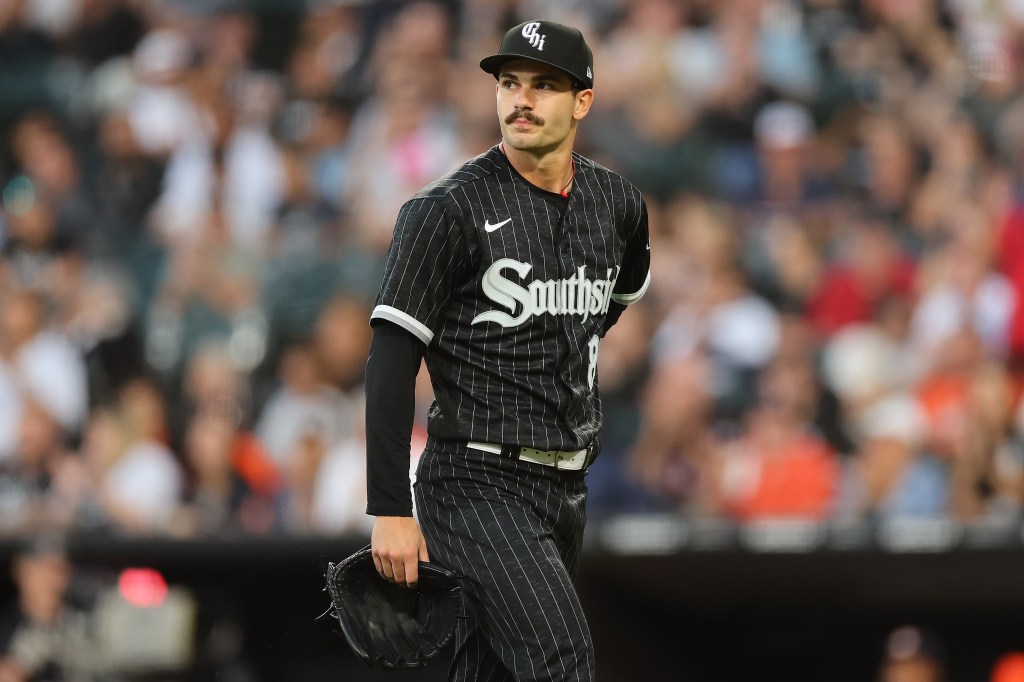 The other arm likely to remain is Michael Kopech, as his value is probably lower right now than it has been in a while. He's struggled a lot at times but has shown flashes of the top prospect he once was and is still just 27 years old. He's a player that should be considered for a trade but seems more likely to stick around with the hopes he can take a step forward and at least increase his value.
The TA Dilemma
The one key player I didn't touch on at all in the previous section is shortstop and leader of the offense, Tim Anderson. Alongside José Abreu, Anderson has been the face of the team since prior to the rebuild and throughout it as well.
He's been the most loved player on the team for a long time, thanks to his energy and passion, which drove the offense for years. However, he has dealt with a variety of injuries over the past few seasons that have prevented him from continuing to be the driving force of the team. It often seems that this offense does not have the "it-factor" it needs without Anderson in the lineup.
Last season he dealt with some personal issues that seemed to pull his attention away to some extent and then an injury that caused him to miss the last couple of months of the season. Fans have become frustrated to some degree with his attitude and way of carrying himself in recent years, but it's hard not to love Anderson when he's on the field and healthy.
With all of that being said, it might be time for the White Sox to move on from yet another face of their franchise within a year. The emotional White Sox fan in me hates the idea of moving on from a guy that has provided so much passion for this club for years, but the logical side of me thinks there may not be a better time to cash in on the star shortstop.
Anderson is under contract at $12.5 million this season with a no-doubt club option at $14 million for next year before he hits free agency in 2025. There are plenty of teams out there that could use a 30-year-old, extremely affordable, top-10 shortstop in baseball for a season and a half. Even with the injury risk, the White Sox could certainly fetch prospect capital worthy of moving him.
Contenders like the Braves or Dodgers that are in clear need of shortstop help and have ample prospects could become an option for a potential trade. With the current status of the pitching staff, the White Sox organization needs to look into pitching prospects in exchange for their star shortstop. There may not be a player (aside from Dylan Cease) that could net as much of a return as Tim Anderson for the team, and it may be time to make the move.
Trade Veterans
Now we move on to the category of players who should all be on the trade block if the team decides it's finally time to rebuild. Even if it's more of a retool than a rebuild, there is no reason for veteran players – especially ones that haven't even been performing – to stick around on the current roster.
The White Sox pitching staff has the second-worst team ERA in the league, ahead of just the Oakland Athletics. Aside from Cease and Kopech, who I mentioned earlier as guys that will likely be kept around through this retool, everyone else should be available.
Lucas Giolito is a free agent after the season, and while he looked like the borderline ace of this team a few years ago, the league has figured him out to the degree. He's been knocked around heavily since the beginning of last season.
Giolito isn't playing at the level he was in 2021, but he could still provide consistent back-end of the rotation innings for teams in need of starting help. He's nothing more than a rental, but there's very little chance he returns to the White Sox at this point,t so the team should be looking to get any value out of him that they can.
Lance Lynn and Mike Clevinger, the last two members of the rotation, both have options next season that would likely be declined by the White Sox, given their poor performance so far. Clevinger was a confusing signing from the start and quickly became disliked by the majority of the fanbase following some serious off-field controversy. While Lynn had an excellent first season with the White Sox, he struggled after his knee injury last season and has looked simply past his prime this year.
There's a chance nobody wants either of these veteran arms, depending on how they pitch over the next few months. It seems more likely a team would take a flier on Lynn, given his postseason experience and veteran presence. If there's no trade to be found, the team should decline their respective options at the end of the year.
The league's most expensive bullpen has been quite possibly the worst in the entire sport so far this year. While the unit has been missing closer Liam Hendriks and flamethrower Garrett Crochet, the performance of the rest of the arms has been disappointing, to say the least.
While Crochet is just 24 years old and has the ability to be a high-end arm as he ramps up in his return from Tommy John surgery, Hendriks is an elite veteran closer and could garner a substantive return if he looks like himself when he returns in the next month or so.
Hendriks has a $15 million club option for next season which isn't unreasonable for a guy that is one of the best closers in baseball when at his best. He was recently deemed to be in remission from non-Hodgkins lymphoma, which was the best news White Sox fans have gotten all season.
While it would definitely be sad to see Hendriks leave the team, the fan-favorite could net a strong return from a team in need of bullpen help, as he'd likely be the top option on the market.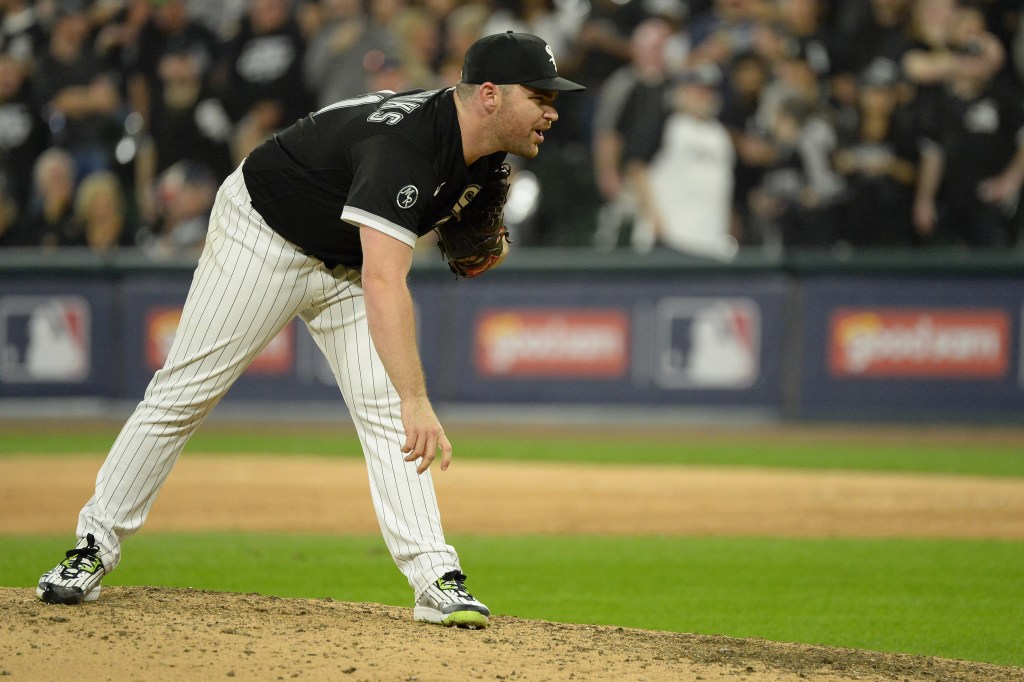 In terms of the bullpen pitchers currently playing for the team, there's not a ton of value in terms of potential trades. Kendall Graveman, Aaron Bummer, and Reynaldo López are likely the three veteran pitchers that could garner some interest on the market.
Graveman is an established veteran, and while he's been shaky this season, he was one of the better bullpen pitchers for the team last year. He's under contract at $8 million for this season and next, which isn't bad for a quality set-up option. The return likely wouldn't be more than one lower-level prospect, but there's no reason not to trade him given he's a nearly 33-year-old reliever.
Bummer has been even worse this season, and his control has diminished steadily the past two seasons, but he's got three more years of affordable team control remaining on the extension he signed in 2021. While the team may opt to hold onto Bummer with hopes of his raising his value, a number of teams would consider making a move for a 29-year-old left-hander with good stuff that has three years of additional control.
López is a former starter converted into a relief pitcher and was probably the best pitcher in the bullpen for the White Sox last season. He's been shakier this year while unofficially taking over the closer's role, but he's got excellent stuff that has developed well throughout his time in the bullpen. He's set to be a free agent for the first time in his career after this year and could be a possible rental option for many teams.
Other veteran arms, such as Joe Kelly and Jake Diekman, have essentially no value right now and should subsequently have their club options declined at the end of the year as the team enters a new era of White Sox baseball.
The offensive side of the team has been discussed in length through the previous sections, as most of the core players are on the younger side and have significant team control. The two additional regulars in the lineup are catcher Yasmani Grandal and second baseman Elvis Andrus. These two are both free agents at the end of the season, and while they're very unlikely to be traded, they should not be in the plans beyond this year.
The Next Wave
Here we are. I hope you made it through all my thoughts on the future of the White Sox, and I fully understand if you didn't because that was a lot.
I like being optimistic in life, and while I don't want to see many of these players leave, the White Sox have to change the plan right now. The organization has failed to take this rebuild to the step of contention in the past few years, and the current status of the roster leaves almost no other choice but to rebuild (or at least retool).
While the farm system is on the weaker side right now, guys like Colson Montgomery (Just Baseball's 22nd-ranked prospect in the sport) and Bryan Ramos (30th) have made huge strides in the minor leagues and look to be future key pieces for the team. A number of new prospects could be added to the system if the team decides to rebuild as I detailed above.
If the team decides to move off of many key players with the hopes of returning to contention in a few years led by the core holdovers and a new wave of prospects, there's at least a fresh level of hope. A team led by Cease, Vaughn, Robert Jr., Colás, Benintendi, Kopech, Montgomery, Ramos, and other prospects could be what White Sox fans have been waiting on for years. Of course, that team could also fail to reach expectations, much like the present-day squad.
I'm not here to convince you that anything will work, but it's better to consider future possibilities than to dread watching the current team continue to fall apart. The White Sox have the ability to adjust and move into a new era, but only time will tell what they decide to do and if it will work.
While they may not have the biggest or best fanbase, White Sox fans deserve better than this. This rebuild had so much promise, and one can only hope that the next one turns out better for Chicago.