News
The Most Notable MLB Players Cut at the Non-Tender Deadline
A look around the league at the most notable players to be non-tendered. Each of them are now unrestricted free agents.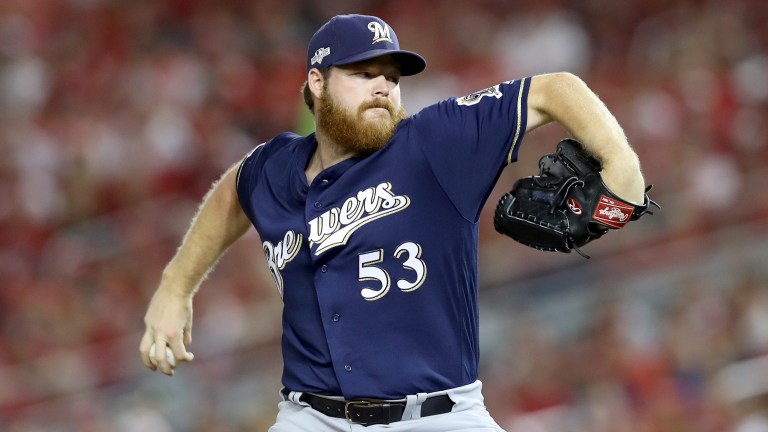 One of the more exciting days in the MLB offseason has come and gone. Heading into Friday, all 30 teams needed to determine whether they were going to tender contracts to all of their arbitration-eligible players or not.
In short, a player is typically eligible for arbitration in their last three years prior to hitting free agency. This is where players start to earn some real money based on what they have accomplished in their career. Teams can either meet the demand, counter, or simply decide to cut the player loose – or non-tender them.
If the player and team do not come to an agreement on a salary, a hearing is scheduled for later in the offseason where a panel of arbitrators hears both sides' arguments and either side with the player or the club.
When players are non-tendered, they simply become unrestricted free agents. In some cases, teams will look to trade players who were due for a major raise and have the acquiring team worry about paying the players.
By the time Friday night's deadline came around, multiple deals were made in this vein. Cal Quantrill was sent from Cleveland to Colorado, Aaron Bummer and Mike Soroka swapped places, Scott Barlow was dealt to Cleveland and Kyle Wright was shipped to Kansas City.
Let's turn our attention towards this year's non-tenders and pick out the best of the bunch.
Milwaukee Brewers – Brandon Woodruff & Rowdy Tellez
With Brandon Woodruff set to miss most – if not all – of the upcoming season, a non-tender always felt like a possibility. What's especially surprising in this case is the fact that Brewers could not agree to a trade of their co-ace. The 30-year-old has been dominant for the Crew ever since he started receiving a full-time workload in their rotation back in 2019.
The Brewers also sent first baseman Rowdy Tellez packing.
Earlier on Friday, the club acquired Jake Bauers from the Yankees, so the writing appeared to be on the wall for Tellez and his future in Milwaukee.
The sweet-swinging lefty was a massive part of the club's offense in the second half of 2021 and entirety of 2022, but just could not find his rhythm in this past season. Tellez has some light-tower power in his bat and has a career OPS+ of 103, so he's going to land on his feet rather quickly.
Cincinnati Reds – Nick Senzel
It's been a long and difficult five-year stretch for Senzel in Cincinnati. Once a top prospect in the organization, he never fully found his footing in the big leagues. Since his debut in 2019, he has battled with subpar performances, demotions and injuries and has hit just .239 in 377 games.
Teams looking for a lefty-mashing utility player will undoubtedly circle him on their list of free agent targets.
Detroit Tigers – Spencer Turnbull & Austin Meadows
Turnbull, 31, is best known by the no-hitter he threw in the 2021 campaign. He missed all of 2022 due to injury and made just seven starts in this past year, but he's shown some serious promise over the course of a five-year career. In 61 career appearances, the right-hander has a 101 ERA+ and 3.82 FIP, so it'll be interesting to see how he produces next year now that he's at full health.
For Meadows, a tough two-year stint in Detroit comes to an end with a whimper rather than a bang. The former All-Star struggled with anxiety in each of the past two seasons, missing a large chunk of games because of it. Should he be able to land back on his feet, he's shown time and time again that his bat is legit.
New York Mets – Daniel Vogelbach & Luis Guillorme
Vogelbach, 30, is a very similar player to Tellez, but has had much better results. This past season, he hit 13 home runs and drove in 48 in 104 games. He has really caught fire since 2020, posting a combined 110 OPS+ in 366 games after starting off his career in a bad way.
Guillorme is one of the stronger defensive infielders in the game and is immediately going to become one of the more valuable infielders in this free agent class. He hit just .224 this past year and saw his OAA dip way down after finishing in the 91st percentile the year before, but he has proven that with ample playing time, the results will come.
Other Non-tenders Around the League
Angels – RHP Jose Marte
Athletics – INF Kevin Smith
Blue Jays – RHP Adam Cimber
Braves – INF/OF Luke Williams, RHP Yonny Chirinos, RHP Penn Murfee, RHP Michael Tonkin, LHP Kolby Allard, LHP Angel Perdomo, C Chadwick Tromp
Brewers – RHP J.C. Mejía
Cardinals – 1B Juan Yepez, RHP Jake Woodford, RHP Dakota Hudson, C Andrew Knizner
Cubs – RHP Ethan Roberts, RHP Codi Heuer, LHP Brandon Hughes
Diamondbacks – OF Kyle Lewis
Giants – RHP Cole Waites, RHP José Cruz, LHP Thomas Szapucki
Mariners – 1B Mike Ford
Marlins – INF/OF Garrett Hampson, C Jacob Stallings
Mets – RHP Jeff Brigham, RHP Trevor Gott, RHP Sam Coonrod
Nationals – 1B Dominic Smith, RHP Cory Abbott
Padres – C Austin Nola, OF Taylor Kohlwey, LHP Tim Hill, RHP Jose Espada
Phillies – LHP Josh Fleming
Pirates – RHP Osvaldo Bido, RHP Hunter Stratton
Rangers – LHP Brett Martin, RHP Matt Bush
Rays – RHP Cooper Criswell
Red Sox – RHP Wyatt Mills
Reds – RHP Derek Law, LHP Reiver Sanmartin
Rockies – RHP Tommy Doyle
Royals – OF Diego Hernandez, LHP Austin Cox, RHP Josh Staumont, C Logan Porter
Tigers – RHP Brenan Hanifee, RHP Garrett Hill, RHP Freddy Pacheco
Twins – LHP Jovani Moran, RHP Ronny Henriquez
Yankees – RHP Albert Abreu, RHP Lou Trivino, LHP Anthony Misiewicz