Analysis
MLB Hitters on the Verge of Major Milestones in 2023
Freddie Freeman and Giancarlo Stanton are just two of the many stars who could reach major milestones this upcoming MLB season.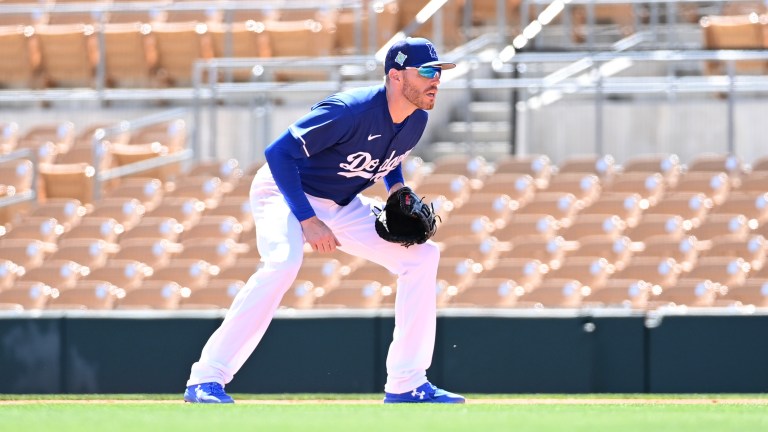 I'm officially on milestone watch. With the 2023 season just weeks away, it's the perfect time to learn which star players are closing in on impressive individual accomplishments. Let's dive right in.
Locks
2,000-Hit Club
Elvis Andrus, Andrew McCutchen, Jose Altuve, & Freddie Freeman
It's not quite the 3,000-hit club, but reaching 2,000 big league hits is still a significant accomplishment. Fewer than 300 hitters have ever done it, and each had (or is having) a long and successful career. Active members of the club include Miguel Cabrera, Joey Votto, and Nelson Cruz. That's it.
Soon, however, the club will gain some new members. Elvis Andrus is three hits away from 2,000, so he should reach the milestone within the first week of the 2023 season. Andrew McCutchen needs 52 hits, while Jose Altuve needs 65, and Freddie Freeman needs 97. That shouldn't be a problem for any of them, barring a severe injury.
300-Homer Club
Nolan Arenado & Freddie Freeman
Nolan Arenado is only one home run shy of 300, while Freeman needs eight more to reach the milestone. Hitting 300 bombs doesn't put these two in the territory of the game's great sluggers, but it's a solid accomplishment for two players on a Hall of Fame trajectory.
Others likely to hit this milestone include Manny Machado (needs 17) and Anthony Rizzo (needs 17). Bryce Harper (needs 15) could also get there, depending on how quickly he returns from Tommy John surgery.
Likelies
Giancarlo Stanton – 400 Home Runs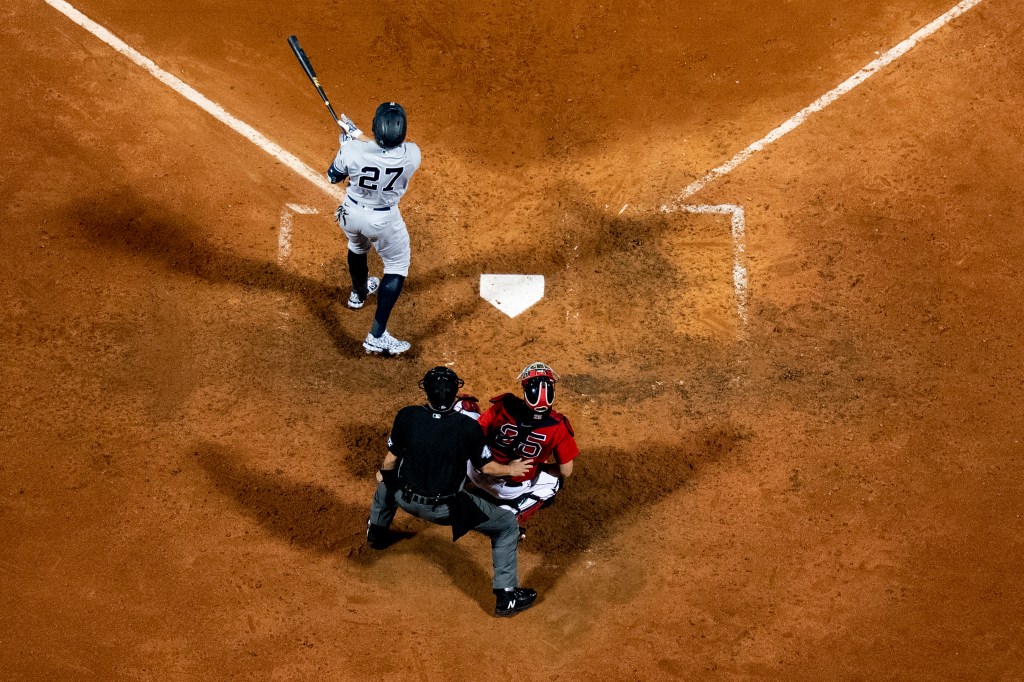 Giancarlo Stanton is one of the great power bats of his time. With a healthy 2023 season, he should become the first player since Nelson Cruz to hit 400 home runs. He needs 22 to get there.
Stanton is also a lock to earn his 1,000th career RBI this year. He's currently sitting at 971, meaning he needs just 29 more to get there.
These counting stats are important for Stanton, who is slowly building an interesting Hall of Fame resume. He's only had a couple of superstar-level seasons, but he's been one of the better hitters in the game for more than a decade. If he reaches 500 career home runs, his case for the Hall will look pretty good – every eligible player with at least 500 homers and no PED allegations is already enshrined.
Mike Trout – 1,000 Career Walks
If Mike Trout stays healthy, he's a lock to reach 1,000 career walks this season. Unfortunately, that's a big if.
Trout needs 81 walks to get to 1,000. He reached that number every year from 2013 to 2019. Last season, however, he walked just 54 times in an injury-shortened campaign. Thankfully, the superstar looks healthy thus far in spring training.
Andrew McCutchen can also expect to reach the 1,000-walk milestone this season. The veteran outfielder is currently 17 walks shy.
Nolan Arenado – Most Consecutive Gold Gloves to Start a Career
Perhaps this is more of a record than a milestone, but I'm counting it all the same. Arenado has won ten Gold Gloves in ten big league seasons, which has him tied with Ichiro for the most consecutive Gold Gloves to start a career. If Arenado wins again this season, the record is all his.
With another victory, Arenado will also surpass Mike Schmidt for the most Gold Gloves won by a National League third baseman. Brooks Robinson holds the overall record for most Gold Gloves at third base with 16.
Let's See…
Jose Altuve – 200 Home Runs, 300 Stolen Bases
Only six players have reached this milestone in the 21st century: Alex Rodriguez, Carlos Beltrán, Bobby Abreu, Derek Jeter, Johnny Damon, and Jimmy Rollins. Only one, Jeter, has done it with a career batting average over .300.
With eight home runs and 21 steals this season, Altuve will join the club. The eight homers are all but a guarantee, while the stolen bases will be a little harder to come by. Altuve swiped 18 bags last year and hasn't stolen more than 20 in a season since 2017. However, with the new rules designed to encourage stolen bases, he might just be able to pull it off.
What's more, with another Silver Slugger victory, Altuve would tie Ryne Sandberg for the most Silver Sluggers won by a second baseman. He currently leads all American League second basemen with six Silver Sluggers. Sandberg has seven.
There's a reason Altuve is our top-ranked second baseman in baseball right now.
Miguel Cabrera – 10th All-Time in RBI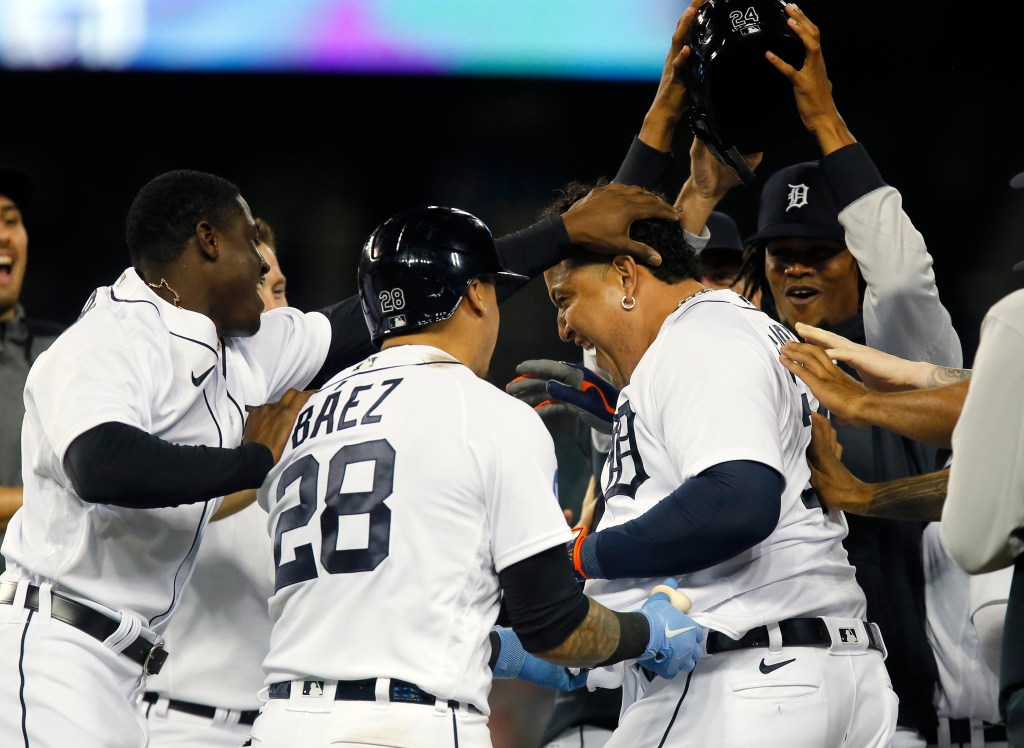 Once again, I might be stretching the definition of a milestone, but how could I leave Miggy off the list? The future Hall of Famer is closing in on the tenth-most RBI in MLB history.
In order to pass Jimmie Foxx on the leaderboard, Cabrera needs 76 RBI this season. That's no guarantee – he had just 43 RBI last year – but he can get there with regular playing time. It will help if his Tigers teammates reach base ahead of him a little more often.
Mike Trout – Three All-Star Game MVP Awards
No one has ever won the All-Star Game MVP three times. Five players have won it twice: Willie Mays, Steve Garvey, Gary Carter, Cal Ripken Jr., and Trout.
It's impossible to predict the ASG MVP, but if anyone is a lock to make the All-Star squad, it's Trout. He's made the team every year since his rookie campaign.
I wouldn't go betting on Trout to break this record, but if he does, you'll have a fun bit of trivia to break out at your ASG viewing party.