Analysis
MLB Free Agent Position Player Guide for the 2023-2024 Class
A complete guide to this year's free agency, breaking down the top players at each position that belong to the 2023-2024 free agent class.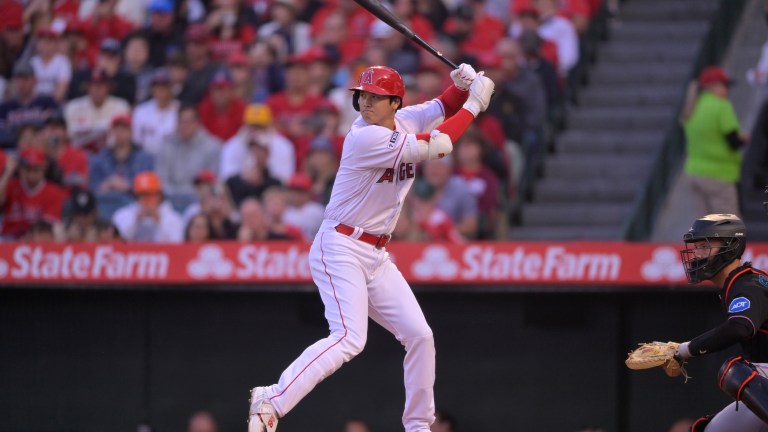 This week, MLB free agency officially opened as the hot stove season is upon us. This year's class of free agents is widely-regarded as one of the weaker ones in recent memory, but there is still quality players who can be found on the open market.
The free agents that can have a great impact are going to get swooped up really quickly and might find themselves enjoying a bit of a better market than they would in previous years. If teams are looking for starting players at a specific position, they have to act fast.
Below we are going to look at some of the top players at each position in this free agent class.
This is not a complete list of the available free agents this year, rather a list of the more prominent and well-known names that are on the market who could sign MLB deals this offseason.
Top Catchers
Mitch Garver, Gary Sanchez, Tom Murphy, Victor Carantini, Austin Hedges, Martin Maldonado, Yasmani Grandal, Curt Casali, Tucker Barnhart, Mike Zunino
Finding a great catcher is always one of the more difficult tasks for teams, as there are only so many quality starters in the game who can hit and defend behind the dish.
This year's free agent class features the typical cast of characters with journeymen veterans who will get signed to preside over pitching staffs, while not being expected to add much with their bats.
The real standouts who could offer value offensively are Mitch Garver, Gary Sanchez and Tom Murphy. Garver is the top name available, coming off a season where he hit .270/.370/.500, with 19 home runs and a 138 wRC+ in 87 games for the Texas Rangers.
While he has great potential with the bat, Garver has dealt with injuries throughout his career and was more a DH than a catcher for the Rangers with Jonah Heim being the primary starter behind the dish. Garver started just 27 games at catcher.
Still, another team who has an incumbent catcher in place that is looking to employ him in a similar role could really use Garver. Even just as a DH, he would be one of the top bats in this year's week free agent class.
In some respect, Gary Sanchez might be the best free agent catcher available for teams looking to find a starter. Sanchez had a bounce back season with the Padres last year, which saw him post solid defensive metrics and hit 19 home runs in 75 games.
At 30 years old, Sanchez might be able to sign a fairly lucrative two-to-three year deal if a motivated team wants a new starting catcher. More likely he will sign a one-year deal, but for more money than any catcher not named Garver.
That would be pretty solid for a guy who signed a minor league deal just a year ago.
Tom Murphy is the last prominent bat to mention at the catcher position, as he hit eight home runs in 47 games played for the Mariners with a very solid .873 OPS. Durability is a real question with Murphy, but across four seasons with Seattle, his .784 OPS ranks very well among catchers.
Top First Basemen
Rhys Hoskins, Brandon Belt, Carlos Santana, Garrett Cooper, CJ Cron, Joey Votto, Ji Man Choi, Trey Mancini, Eric Hosmer, Jake Lamb, Luke Voit, Yuli Gurriel
Looking over the list of free agent first baseman, these are a lot of veterans who have probably seen their best days, but could still provide some impact on the right team.
The real exception here is Rhys Hoskins, who is coming off a lost season due to an ACL injury, but is clearly a top five bat in this year's class and the best starting first baseman available.
The Phillies have let Hoskins know that Bryce Harper will remain at first base and chose not to extend him a qualifying offer, all but guaranteeing that his time in Philadelphia has come to an end. Over his four full seasons (excluding his 50-game rookie campaign and the 2020 season), Hoskins has never hit less than 27 home runs and has exceeded 80 RBIs three times.
In this market, that level of run production is hard to come by. Hoskins could probably find a decent multi-year deal even coming off the injury, but expect him to either sign a big one-year deal to reset his market, or to sign a multi-year deal that includes an early opt-out.
Outside of Hoskins, Brandon Belt is probably the next-best free agent first baseman, coming off a season in Toronto where he hit .254/.369/.490, with 19 home runs and a 138 wRC+ in 103 games. Last year, Belt signed a one-year, $9.3 million deal.
Now coming off a healthier and more productive season, in a weaker free agent class, the 35-year-old can probably improve on that number on another one-year deal.
Top Second Basemen
Whit Merrifield, Adam Frazier, Kolten Wong, Tony Kemp, Jonathan Schoop, Roughned Odor, Jean Segura
If you are looking for a starting middle infielder in free agency this year, good luck. It is rather slim pickings in this class, with a bunch of veterans who are truly past their prime.
Whit Merrifield probably has the most left in the tank if you need a starting second baseman. He swiped 26 bags and drove in 67 runs for the Blue Jays in 2023. An All-Star thanks to a solid first half of the season, Merrifield's final season 93 wRC+ and 1.5 fWAR leave a lot to be desired.
Still, in this class he will probably fair pretty well and might even get a multi-year deal despite the fact that he turns 35 in January. Especially because he also adds the ability to play multiple positions.
Outside of Merrifield, Adam Frazier and Kolton Wong are probably the best bets to get a near-replacement level player at second base in free agency. Frazier played 141 games for the Orioles last season and was moderately productive. He hit 13 home runs, stole 11 bags and drove in 60 runs.
Wong had an awful season with the Mariners, but did post a 130 wRC+ in 20 games with the Dodgers down the stretch.
Top Shortstops
Tim Anderson, Amed Rosario, Isiah Kiner-Falefa, Elvis Andrus, Brandon Crawford, Paul DeJong, Nick Ahmed, Aldaberto Mondesi
I told you it's going to be tough to find talent up the middle in free agency.
The best shortstop available was one of the worst players in baseball last year, but his upside makes him the one shortstop who could be signed that would have a real impact at baseball's most premier position.
Tim Anderson had such a poor season that the White Sox chose not to pick up his $14 million club option for next year. Anderson was not worth that based on a season where he hit just one home run and posted a 60 wRC+. Still he is just that one year removed from back-to-back All-Star appearances, as well as being one of the starters on Team U.S.A. in the World Baseball Classic.
Because of the lack of other options on the market, Anderson may do better than you'd think in free agency, but likely on a one-year deal to rebuild his value. Anderson may just be the Cody Bellinger of this year's free agent class, who can go from being non-tendered a contract (or in this case not having his option picked up) to shining after a change of scenery.
Other prominent shortstops in this class, who could start at the position, include Amed Rosario and Isiah Kiner-Falefa. Rosario had a down 2023 season, but is still entering just his age-28 season and had two years with an fWAR of 2.5 or better in 2021 and 2022. He'll be looking to sign somewhere that gives him the chance to play everyday.
Isiah Kiner-Falefa can be a high-end utility man, or could be defensive-first starting shortstop if signed in free agency. Longtime veterans like Elvis Andrus and Brandon Crawford could get an opportunity as well, but both look past their prime.
Top Third Basemen
Matt Chapman, Justin Turner, Jeimer Candelario, Evan Longoria, Giovanny Urshela, Josh Donaldson, Eduardo Escobar, Brian Anderson, Mike Moustakas
Third base might be the deepest position in the infield for this free agent class. That might not be saying much but there are at least three, if not four, starting level third basemen and a couple of decent platoon bats available.
Matt Chapman headlines the class, as an elite defensive third baseman who has enough pop in his bat to intrigue teams. He has shown himself to be a very streaky hitter over the last few seasons. This could dampen his value a bit, but the lack of other options will allow him to enjoy a healthy market where he should be the highest-paid infielder from this class.
Justin Turner is probably the best bat available at the third base position, although he spent a majority of this past year at first base and DH. This was due to playing for the Boston Red Sox where they have Rafael Devers entrenched at third.
Teams who need a DH or a first baseman could employ Turner's services as one of the best options at both of those positions as well, but a return to the hot corner could be in the cards.
Jeimer Candelario would be the last clear starting level third baseman, coming off a great season where he hit .251/.336/.471, with a career-high 22 home runs and a 117 wRC+. His 3.3 fWAR is not far off the 3.5 fWAR Chapman posted, but he is not expected get paid nearly as much, making him a real underrated free agent.
Speaking of underrated, Gio Urshela is still a very solid defensive third baseman, who hit .299 this past season. A lack of slug limits his offensive potential, but teams could do a lot worse if they were looking for a plug-and-play starter at third.
Josh Donaldson and Evan Longoria are both past their prime, but teams looking for a right-handed bat to face left-handed pitching could employ their services. The same could be said for Eduardo Escobar, a switch-hitter who swings it much better from the right side.
Top Center Fielders
Cody Bellinger, Harrison Bader, Michael Taylor, Kevin Kiermaier, Adam Duvall
All things considered, there are actually some pretty intriguing free agents that can patrol center field in this free agent class.
That begins with Cody Bellinger, who is set to make the most money for any position player in this class that does not double as a starting pitcher (starting in 2025). Bellinger is coming off a great bounce back season, where he hit .307/.356/.525, with 26 home runs and 20 stolen bases. The Chicago Cubs could look to retain Bellinger but he won't come cheap.
Any team that has an opening in the outfield, or even at first base, could be in on Bellinger, and at just 28 years old, there is every chance he can push for contract that spans seven seasons. That's a pretty big change compared to getting non-tendered and signing a one-year prove-it deal last year.
Beyond Bellinger, there is no slam-dunk starting center fielder available, but plenty of guys who will garner widespread interest as high-end fourth outfielders who could start for most teams.
Harrison Bader has shown an inability to stay on the field, but he is still just 29 years old and is one of the better defensive center fielders in baseball. He will likely be looking for playing time in free agency, where he can try to stay healthy and reset his market for next season.
Always a great defender, Michael A. Taylor has become one of the more consistent outfielders in baseball over the last three seasons. Worth at least 1.5 wins according to fWAR in each campaign, Taylor has shown an ability to play all three outfield positions while providing speed on the bases and occasional pop.
In fact, this past season, Taylor smacked 21 home runs for the Minnesota Twins, a career-high. Set to turn 33 years old before next season, Taylor won't break the bank but he'll get a nice contract and might even land a multi-year deal.
Last offseason, Kevin Kiermaier signed a one-year, $9 million contract with the Toronto Blue Jays. He went on to hit .265/.322/.419, with a 102 wRC+, while still playing strong defense in center field at 33 years old. He also posted up to play 129 games, his most since matching that number back in 2019.
Kiermaier could see a raise in salary on another one-year deal, as contending teams can look for him to be a stopgap starting center fielder.
Last but not least, Adam Duvall was excellent when on the field for the Red Sox this season. He hit 21 home runs in 92 games, posting a 116 wRC+. Duvall is best-served to play in the corners, where he grades out as a plus defender, but his ability to play center still at 35 years old makes him a more attractive free agent.
Top Corner Outfielders
Joc Pederson, Teoscar Hernandez, Lourdes Gurriel Jr, Joey Gallo, Tommy Pham, Hunter Renfroe, Aaron Hicks, Jason Heyward, Eddie Rosario, Randal Grichuk, Michael Brantley, Travis Jankowski, Jesse Winker, Jurickson Profar, David Peralta, Robbie Grossman, Corey Dickerson, AJ Pollock, Will Myers, Kevin Pillar, Kole Calhoun
Our longest list of free agents, there are plenty of options for teams looking to add some talent to their corner outfield spots. Teoscar Hernandez may be the highest-ceiling bat, but he is coming off a down-year that could point to some regression.
Still, three-straight years of 25+ home runs will get you paid, even if it is on a shorter-team deal than the 31-year-old may like.
Once teammates with Hernandez, Lourdes Gurriel Jr. was another former Blue Jay who was traded prior to last season. Gurriel hit a career-high 24 home runs in the regular season, but really showed himself well in the Diamondbacks World Series run, proving he is an above-average starting left fielder that teams can win with.
Last year, Joc Pederson accepted the $19.65 million qualifying offer to stay with the San Francisco Giants. This might not have been the best move in retrospect, as he now hits the market again off of a season that was not nearly as strong as the 147 wRC+ campaign he posted in 2022.
Set to turn 32 years old in April, this might be the last chance for Pederson to cash in on a multi-year deal. Luckily a weak free agent class should help him do that.
Eddie Rosario did not have his $9 million club option picked up by the Braves, but now stands to at least match that after hitting 21 home runs this season. Tommy Pham, Aaron Hicks and Jason Heyward are all coming off resurgent seasons, despite being in the latter stages of their career.
Top Designated Hitters
Shohei Ohtani, J.D. Martinez, Jorge Soler, Andrew McCutchen, Carlos Santana, Joey Votto
The No. 1 free agent of this class, if not this generation, belongs at this position.
Shohei Ohtani will capitalize on his two-potential that could resume in 2025, but even for next season his value as a DH is undeniable. Ohtani was the best hitter in baseball this year, with 44 home runs and a 180 wRC+ in 135 games played. He also swiped 20 bases and drove in 95 runs.
Beyond Ohtani, there are plenty of solid DH options teams can sign. We already mentioned guys like Justin Turner and Brandon Belt, who can still play corner infield positions but operated more out of the DH spot in 2023.
J.D. Martinez is probably the best non-Ohtani DH bat available, coming off a season where he was one of four Dodgers to drive in over 100 runs. Martinez turned 36 years old back in August, but that hasn't slowed down his bat. He hit 33 home runs and posted a great 135 wRC+ in 2023. Martinez will get a raise after signing for just $10 million last season.
Another real middle-of-the-order force that is available is Jorge Soler, who is coming off a season where he hit 36 home runs despite playing in a very pitcher's friendly ballpark in Miami. Soler once hit 48 home runs in the cavernous Kauffman Stadium in Kansas City, showing that no park can contain his power when he is right.
Both health and inconsistency have plagued Soler in his career, making him a risky proposition in free agency, but teams will still bite thanks to his upside. Set to turn 32 years old before next season, this might be Soler's last chance to sign a multi-year deal.
Andrew McCutchen is coming off an Achilles injury and it is unclear if he will return next season. If he does, there is a good chance it is back in his mentorship role with Pittsburgh. Another former MVP who will not be afforded a similar opportunity however is Joey Votto.
With a glut of infielders on their roster, the Reds decline Votto's expensive club option and may not be looking to retain his services. This could either lead him to retire or try to sign on with another team on a one-year deal.
Carlos Santana is another DH/1B option teams could target in free agency. While he wasn't much more than a league average hitter in 2023 (101 wRC+), he still takes his walks, doesn't strike out much and hit 23 home runs with 86 RBIs.
Top Utility Players
Kike Hernandez, Donovan Solano, Joey Wendle, Josh Harrison, Matt Duffy
The best two utility options in this class have already been discussed as the best players at their primary positions. Cody Bellinger brings that positional flexibility between the outfield and first base and Whitt Merrifield between second base and the outfield.
Those listed above as the top utility players really won't excite you much.
Donovan Solano is coming off the best season of the bunch, having slashed .282/.369/.391, with a 116 wRC+ in his 134 games with the Minnesota Twins. Capable of playing all over the infield, except shortstop, Solano is the perfect utility man for a contending team.
Kike Hernandez is the sexiest name of this group, as an exciting player who really can play any position on the field. Kike endured a miserable season though, posting a -1.3 fWAR.
A return to the Dodgers may be the best fit for him if they in interested in keeping him in their clubhouse after a midseason return. Still just 32 years old, there is every chance Hernandez has a little more left in the tank.