Feature
HBO's "Say Hey, Willie Mays" Details His Surprisingly Complex Legacy
HBO's latest release illustrates the greatness, and uphill battles, of one of the greatest athletes of all time.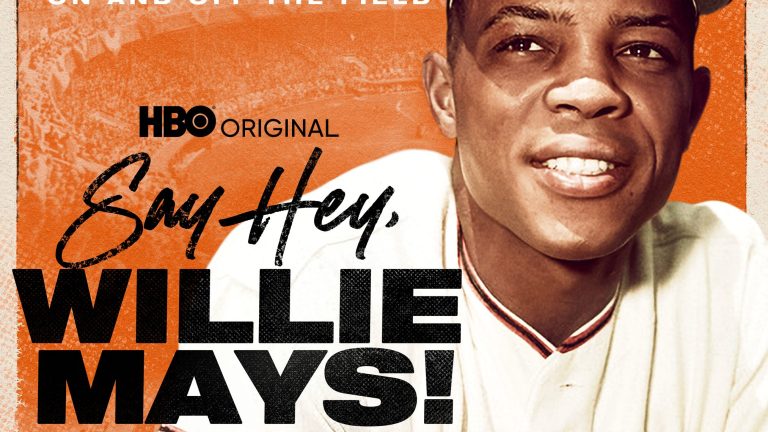 From the beginning, "Say Hey, Willie Mays!" lays the groundwork as to why Willie Mays could very well be considered as the greatest baseball player to ever play the game. At the same time, the film makes it clear that Mays never set out for that title. He was just a kid from the south, predominantly raised by his aunts, looking to carve out a career in baseball.
The more important narrative tackled by director Nelson George is a battle that most baseball fans who are too young to have seen Mays play probably have little knowledge of him fighting.
Growing up in the Jim Crow South in the 1940's and breaking into Major League Baseball four years after Jackie Robinson broke the color barrier, it's unfortunately no surprise that Mays dealt with racism through much of his baseball career.
While Mays kept to himself and steered clear of controversy on the field, in the clubhouse and in the real world, some–including Jackie Robinson–criticized his reluctance to speak out on civil rights. The film provides first-hand accounts from Hall of Fame teammates Juan Marichal and Orlando Cepeda, and even Reggie Jackson, as they detail the numerous times Mays made them feel protected.
"Willie took all the black athletes and held them on his shoulders," said his godson, Barry Bonds.
Every team that Mays was on, he was expected to lead the group. In predominantly white clubhouses as baseball slowly became more integrated, Mays was the glue guy while also being the best player on the field every time he took it.
The footage from his appearances on sitcoms–where he was the only black man on camera–to late night shows and everything in between, "Say Hey Willie Mays!" does an excellent job of illustrating the rise of Mays as one of America's first Black superstars.
A glance at Mays' Baseball Reference page makes it relatively obvious what kind of player he was. 660 homers, 3,293 hits, 24 All-Star appearances, and 12 Gold Gloves, all while maintaining a .300 career batting average, puts him up there with just about anyone.
I still came away from this documentary feeling like I hadn't fully appreciated the player that Mays was. From hitting home runs against tropical storm force winds in the poorly placed Candlestick Park in San Francisco, to being regarded by many as baseball's first player to earn the five-tool label, Mays revolutionized the game in more ways than one.
"Say Hey, Willie Mays!" is a reminder of how we often demand more from our superstars without taking a step back and realizing just how much they have done.
"Say Hey Willie Mays!" Is Available on HBO Max now.