Analysis
Chicago White Sox Trade Deadline Guide
The time has come for the White Sox to adjust the plan and retool the roster to try and return to contention in the next few years.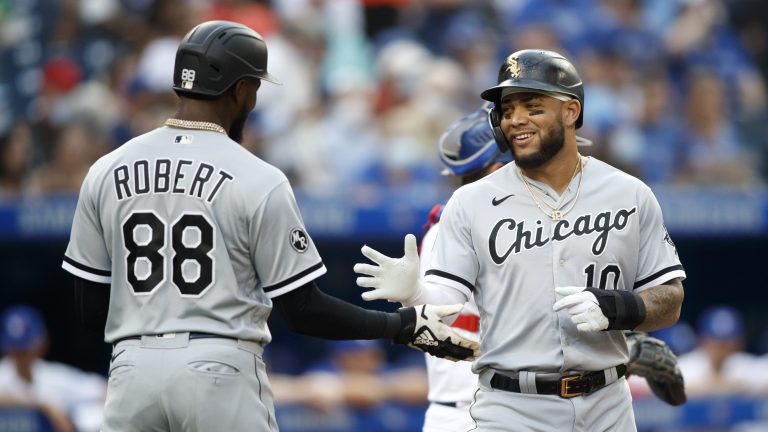 Things have not gone as planned on the Southside of Chicago this summer. The White Sox are supposed to be in the midst of a contention window that opened in 2021 when they ran away with the division and won 93 games that year.
Instead, the team has spiraled since last year and got off to one of the worst starts in baseball this April. While they've recovered to an extent, the team hasn't come together. After starting 7-20, they have played just below .500 baseball since then but haven't been able to go on any sort of run to get back into the playoff race.
They have pulled within a handful of games of the division leader multiple times, but they always seem to fall back with a stretch of underperformance.
The Sox are currently 40-55 and 8.5 games back in a weak AL Central as I write this. The team is not in a position to completely blow up the roster, and with the amount of resources put into the core of this team, it seems like a "retool" may be the ultimate decision for an organization that has failed to deliver two years in a row.
While the division is still very open, the White Sox would need to go on a huge run in the two weeks to even merit consideration of adding as opposed to subtracting from the current roster.
While they just somehow won a series in Atlanta, they've proven time and time again that they lack the ability to stay hot and remain consistent whatsoever. Some may still be holding out hope for a streak that puts this team in contention, but it seems like taking advantage of a seller's market is the best idea for a team that will look to compete again in a year or two.
While Luis Robert Jr. has looked all the part of a franchise cornerstone this season, very few players on this team should be considered untouchable at the end of the month, and many seem like they're already on the way out. A few players that were considered core members of the team have failed to deliver on their potential or have been injured too frequently to retain value.
So, while the likes of Yoán Moncada and Eloy Jiménez could be moved, it's not the right time to capitalize on their value. I'm also not including Liam Hendriks, as his return from injury is unknown and I don't think the team will move him while he's recovering, given what he has been through this year.
Let's run through the potential candidates that seem like they could realistically get moved before the deadline, and then I'll break it down by each position group and talk about the market for each player.
Trade Candidates
| | | | |
| --- | --- | --- | --- |
| Player | Age | Free Agent | 2023 Contract |
| Tim Anderson | 30 | After 2024 (Club option for '24) | $12.5 million |
| Aaron Bummer | 29 | After 2026 (Club option for '25 and '26) | $3.75 million |
| Dylan Cease | 27 | After 2025 | $5.7 million |
| Mike Clevinger* | 32 | After 2024 (Mutual option for '24) | $8 million |
| Lucas Giolito | 29 | After 2023 | $10.4 million |
| Yasmani Grandal | 34 | After 2023 | $18.25 million |
| Kendall Graveman | 32 | After 2024 | $8 million |
| Joe Kelly* | 35 | After 2024 (Club option for '24) | $9 million |
| Reynaldo López | 29 | After 2023 | $3.6 million |
| Lance Lynn | 36 | After 2024 (Club option for '24) | $18.5 million |
| Keynan Middleton | 29 | After 2023 | $750k |
* – Currently injured
Starting Pitchers
Lucas Gioltio: 112.1 IP, 3.45 ERA, 4.21 FIP, 117 K, 34 BB, 1.7 fWAR
With the pitching market potentially very thin, Giolito could be one of the best rental starters on the trading block. He's been the best pitcher in Chicago for the majority of the season, bouncing back nicely from a down year in 2022. He's performed much more similarly to how he did from 2019-2021 and has improved his stock greatly from the beginning of the year.
Gioltio may not have underlying metrics that favor him, but he's been nothing but dependable in four of his last five seasons with the White Sox, including this one. There have been numerous rumors already of teams with interest in the 29-year-old right-hander, but Giolito has remained firm on the fact that he would like to be able to stay in Chicago. Still, he understands the situation.
While he has given a lot to the organization and city, it seems like he's going to be on his way out. This market, combined with him soon being a free agent who will command significant money, makes him a clear trade candidate for a White Sox team that needs to add young talent.
Teams looking for a middle-of-the-rotation arm that gives them a chance to win every day will be calling for Giolito. And many teams have that exact same need entering the deadline, which should allow the White Sox to secure at least two valuable prospects in a deal for him.
Potential fits: Dodgers, Reds, Orioles, Rangers, Yankees, Astros, Blue Jays, Rays, Braves, Diamondbacks
---
Lance Lynn: 108.1 IP, 6.06 ERA, 4.95 FIP, 133 K, 40 BB, 0.8 fWAR
The numbers don't look pretty at first glance, but hear me out. Lynn has been around for a while, and he's definitely not having his best year, but he's posting the best strikeout rate and whiff rate of his career right now and has been much better as of late.
Lynn looked past his prime self early in the year, and that inflated his ERA quickly, but he's gotten unlucky to a degree and he's allowed just four runs while striking out 17 in his first two starts of July.
While he doesn't hold the value he once did, Lynn's playoff experience and leadership could come in handy for a number of teams looking to deepen their rotation. I think he can slot into the back of a competitive rotation and help cover some innings down the stretch. He also has experience coming out of the bullpen in the playoffs if that becomes of need for his potential new team.
There is absolutely no reason for the White Sox to hold onto him, and they may even be able to get a fun prospect with the improvements he has shown as of late.
Potential fits: Rangers, Yankees, Dodgers, Braves, Phillies, Diamondbacks, Rays
---
Mike Clevinger: 62.2 IP, 3.88 ERA, 4.90 FIP, 53 K, 26 BB, 0.7 fWAR
This one is tricky to gauge since Clevinger has been out for over a month at this point with his second distinct injury of the season. When on the mound, he's been a solid back-half-of-the-rotation arm in Chicago, but he may not be tradable due to the injuries.
He's looking at returning near the end of the month, but it seems less likely the team will move him at this point. I'm not sure there would be much interest, but it's worth mentioning as he's a guy who isn't a part of the long-term plan.
Potential fits: TBD
---
Dylan Cease: 107.2 IP, 4.18 ERA, 3.76 FIP, 129 K, 45 BB, 2.1 fWAR
The big fish in the tank of the White Sox's assets (aside from Luis Robert Jr., who I consider untouchable) is last year's AL Cy Young runner-up Dylan Cease. He's having a much shakier season than last year but has looked better lately and could net an absolute haul given his natural talent and two additional years of team control.
If the White Sox are ready for a move like this, Cease likely becomes the top pitcher on the market in terms of ability and contract situation.
The righty has looked much better since the beginning of June and even posted a 2.20 ERA in his five June starts while increasing his strikeout rate to where it was last season and reducing his hard contact allowed. Furthermore, his FIP and expected metrics are clearly the best in this rotation, which points to his elite talent.
Cease is the only serious trade candidate on this roster who can change the future outlook in a big way. A trade for him would look similar to last year's Luis Castillo trade and might even take a tad more prospect capital to get it done. The White Sox don't need to trade Cease right now by any means and could plan around him being a part of the retool, but they could also capitalize on a weak market and net a haul for him.
Only a handful of teams have the ability to make this move, given the need for assets and a realistic chance to sign Cease to a long-term deal in the near future. There's a good chance Chicago doesn't get a deal they like enough, but this could be the biggest deal of the deadline if someone wants to make a huge splash.
Potential fits: Orioles, Dodgers, Rangers, Diamondbacks, Rays
Relief Pitchers
Kendall Graveman: 41.0 IP, 3.07 ERA, 4.99 FIP, 40 K, 19 BB
With Hendriks on the shelf, Graveman has been a part-time closer for the White Sox this season and has done an adequate job. He's been a steady reliever who isn't a real closer but could be a legitimate seventh or eighth-inning option for a contending team.
His numbers point to some regression on the way, but he's gotten the job done when needed and makes plenty of sense for a number of contenders looking to strengthen their bullpen.
Potential fits: Rays, Rangers, Diamondbacks, Yankees, Phillies, Astros
---
Aaron Bummer: 31.2 IP, 7.11 ERA, 2.30 FIP, 41 K, 16 BB
Quite possibly the most statistically unlucky reliever in baseball this season is none other than Aaron Bummer. While an ERA over seven is terrifying, he's a much better pitcher than that. Bummer has had an ERA under 2.50 in three of his last four seasons prior to this year and features some of the nastiest stuff you'll see from the left side.
Bummer is a great change of scenery candidate, and with multiple years of control, some of which are club options, a handful of teams may want to take a chance.
Potential fits: Rays, Dodgers, Yankees, Phillies
---
Joe Kelly: 28.0 IP, 4.82 ERA, 3.21 FIP, 37 K, 10 BB
The veteran reliever has been around for a while but hasn't been able to be reliable during his time in Chicago. He's been on and off the IL a few times this season but has been pretty good when on the field. His stuff has ticked up from last year, and his sinker that reaches triple digits is an excellent pitch out of the bullpen.
Kelly comes with an expensive price tag but has an option for next year that can be declined. The White Sox would be wise to eat some of his salary if they can get a prospect in return.
Potential fits: Dodgers, Rangers, Rays, Diamondbacks, Phillies
---
Reynaldo López: 39.0 IP, 4.62 ERA, 4.77 FIP, 48 K, 21 BB
After turning in the best season in the White Sox bullpen in 2022, López has come back down to earth this season. He started very shaky but has been much better of late and has appealing stuff for a middle-inning bullpen arm that comes at a minimal cost.
The biggest change this season has been a substantive drop in command, with his walk rate spiking from an incredible 4.3% to 12.6%. Despite that, he's on a nice streak right now, having not allowed a run in 13 of his last 16 appearances since the last day of May. As a rental, he could definitely be an easy get for many teams in need of bullpen depth.
Potential fits: Rangers, Dodgers, Diamondbacks, Phillies, Rays
---
Keynan Middleton: 33.0 IP, 3.00 ERA, 3.92 FIP, 43 K, 13 BB
Originally signed to a minor-league deal, Middleton has quietly been the best reliever in the bullpen this year. With a strikeout rate of over 30%, Middleton is a great, affordable asset to move at the deadline.
Essentially every team in contention could use a reliever, and with a salary under $1 million, Middleton could be acquired by just about every team this deadline.
Potential fits: Contenders
The Bats
Tim Anderson: 303 PA, .227/.264/.266, 0 HR, 45 wRC+, -1.0 fWAR
The situation with Tim Anderson has become trickier by the day in the midst of his career-worst season. Anderson has been the key driving force at the top of the White Sox lineup for years but has been a shell of his former self this season.
Anderson started the year with a bang playing for Team USA, but it has been downhill since then.
It has felt like Anderson has had one foot out the door all season, but he's got an affordable team option for next year. The White Sox are in a tricky situation, as it may be better for the team to move forward without Anderson, but trading him now would mean getting the lowest possible return for him.
If a team is willing to take a chance on Anderson bouncing back in a big way over the next year and a half, they could fairly easily pry away the shortstop that was an All-Star in each of the previous two seasons. However, I think there's a real chance the White Sox are forced to hold onto Anderson with the hope he raises his stock before the offseason or the next trade deadline.
Potential fits: Dodgers, Braves, Giants, Yankees
---
Yasmani Grandal: 266 PA, .248/.312/.368, 6 HR, 89 wRC+, 0.0 fWAR
There is very little market for a catcher in his thirties with very limited defensive ability at this stage of his career. However, so many teams need catching help that someone could take a chance on Grandal as a platoon option behind the plate. He's having an alright season with the stick and could be a bench piece with some pop for a contender.
He's set to be a free agent at the end of the year, and the White Sox would need to take on some of his salary, but they should try to move him if there's any interest.
Potential fits: Astros, Marlins, Padres, Phillies
Conclusion
The time has come for the White Sox to adjust the plan and retool the roster in order to try and get back into contention in the next few years. This isn't a full rebuild, but this deadline is a prime time for the team to take advantage of the market and cash in on some of their assets, especially the pitchers.
The organization needs to shift the goals they had in place from the long rebuild a few years back and plan for the future around a few core pieces and the slowly-improving farm system. Despite playing in a weak division, there's no reason to try and make things work this year when they can secure a haul of prospects for a variety of players.
The biggest questions will be Dylan Cease and Tim Anderson, as trading them is complicated for different reasons detailed above. Aside from Luis Robert Jr., the White Sox should be open to moving any other pieces on the roster that can help retool this team for the future.