Feature
25 Years Ago, David Wells Was Miraculously Perfect
It is one of the best stories from a storybook 1998 Yankees season, when David Wells through a perfect game despite imperfect circumstances.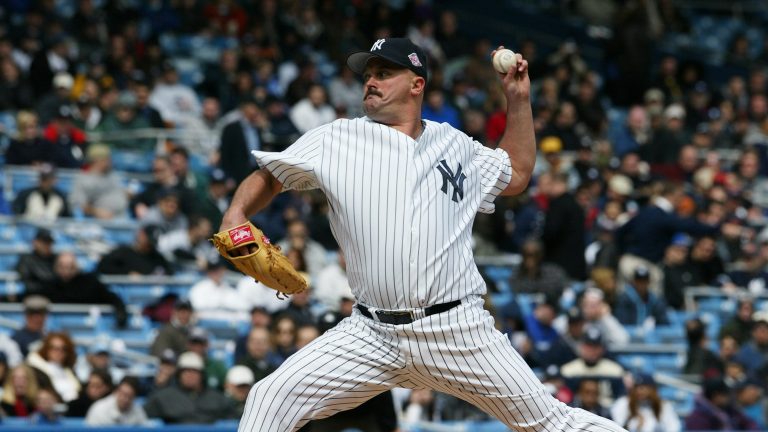 When he entered Yankee Stadium on the morning of May 17, 1998, Wells was feeling less than perfect. A few hours later, he achieved the greatest single-game feat any pitcher can have — something only 14 others in MLB history at the time had accomplished.
But he had the afterparty before the occasion.
David Wells allegedly spent the evening before his afternoon start against the Minnesota Twins attending a Saturday Night Live gathering that lasted well into the following day.
This kind of lifestyle choice was nothing unusual for the left-hander, who flaunted conventional wisdom and never met the stereotypical criteria of a polished ballplayer.
An earlier performance gave no indication. On May 6, manager Joe Torre pulled him after allowing seven runs in 2.2 innings versus Texas and later claimed his pitcher was out of shape.
Warming up in the bullpen, Wells missed the strike zone regularly. A "raging, skull-rattling" hangover had overtaken him. He ended his bullpen session early.
"I knew if I had a short outing, I would've gotten in a lot of trouble," Wells told the New York Post in 2021. "A lot of people knew I was pretty hammered."
The hangover lasted into the early innings, but the bad pitching certainly didn't. Before 49,820 fans, Wells set down the Twins order by fanning the side in the third.
He encountered a three-ball count on four batters — once with Matt Lawton leading off the fourth. Wells recovered from 3-0 and got the Minnesota lead-off man to pop up to Derek Jeter.
Yankees opened up a two-run advantage thanks to a second-inning wild pitch from Twins starter LaTroy Hawkins and then a third-inning solo homer from Bernie Williams.
It stayed 2-0 into the seventh. With two outs, Wells faced future Hall of Famer Paul Molitor and the count ran to 3-1. His next pitch touched the outside corner. The 3-2 offering was swung on and missed — Wells' 10th strikeout.
He entered the eighth, now with a 4-0 lead. Marty Cordova grounded out to Jeter. Ron Coomer grounded out to second on a hard-hit ball that Chuck Knoblauch bobbled but gathered in time. Alex Ochoa popped up to Tino Martinez for out No. 24.
The final three came rather easily: a Jon Shave short fly ball, a strikeout of Javier Valentin, and a fly out to Paul O'Neill over by the right field foul line.
Wells was given a hero's greeting: mobbed by his Yankee teammates before being carried off the field to a standing ovation from the crowd in the Bronx.
He became the second Yankee to toss a perfect game, the last being Don Larsen in Game 5 of the 1956 World Series. And pinstripes wasn't the only connection for these two. Amazingly, both graduated from Point Loma High School in San Diego.
This was just the latest bit of stardust sprinkled upon a magical season for the Yankees. In one of the greatest seasons in modern history, New York won 114 times during the regular season, continued steamrolling through the playoffs, and to a second World Series title in three years.
Wells benefited from his team's success, going 18-4, but was pretty good himself: starting the All-Star game and finishing with a 3.49 ERA. He was even better in the postseason, never losing that October and winning the ALCS MVP.
But May 17 is the day everyone remembers, even if Wells may not be able to recall much before it.