Analysis
World Series Game 3 Best Bets, Odds, Predictions for Rangers vs. Diamondbacks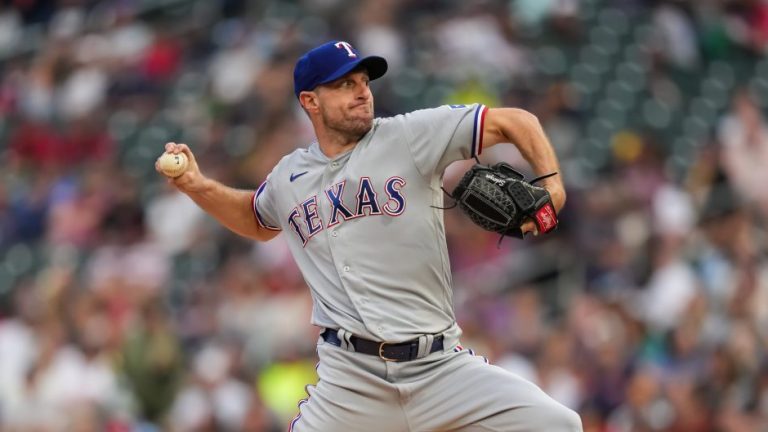 Transparency is key. I have yet to win a bet in the World Series. Game two was a slaughter, and game one was a heartbreaker. A lot of the profit we made has dwindled. Knowing this, I won't have another bet for you in the World Series.
As if. I'm back with my favorite pick for game three and a PrizePicks entry to get us out of the basement.
Check out our World Series preview for more data.
2023 MLB Regular Season: 154-165 (-11.66 U)
2023 MLB Playoffs: 16-19 (+0.91 U)
Arizona Diamondbacks vs. Texas Rangers @ 8:03 PM EST
Pitching Matchup:
Max Scherzer: 3.77 ERA, 4.28 xERA, 4.32 FIP, 4.02 xFIP, 3.77 SIERA
Brandon Pfaadt: 5.72 ERA, 4.61 xERA, 5.18 FIP, 4.46 xFIP, 4.28 SIERA
I was on TikTok live on Saturday talking about game two, and I said, "If the Diamondbacks are +120 or higher in game three, I might have to bet them based on the value alone. I would make the Rangers a -120 favorite, so if they are closer to -145, the value will be on Arizona." I said that, assuming the Rangers would be competitive in game two, but they were anything but. After a commanding win, a rookie is a pick-em against Max Scherzer.
The price isn't outlandish; it's understandable why this game is so even. Brandon Pfaadt has been objectively better than Scherzer in these playoffs. The Diamondbacks are at home, and they are coming off a 9-1 beatdown after leading most of game one. However, when we look at this game, I believe the Rangers have the better starter and offense, and they might even have the bullpen advantage here.
As you know, I'm a Brandon Pfaadt believer. But this might be his worst matchup to date. The Rangers are extremely explosive against sinkers, a pitch Pfaadt has utilized increasingly in these playoffs. Seven of the nine starters for Texas have a .350 wOBA against sinkers or higher. For reference, the league average wOBA was .318 this season. Five of those seven are above .400; Semien, Seager, Garcia, Garver, and Heim. We know what they do against fastballs, and they are the best slider-hitting team in baseball. Pfaadt's three main pitches are his four-seam, sinker, and slider.
The Rangers were the team to welcome Brandon Pfaadt to the big leagues. He threw four innings to a 13.50 ERA against him in his lone start. Pfaadt has definitely improved since then, but the Rangers have to be licking their chops in this one.
While Pfaadt has been much better in the playoffs, we can't pretend he's been dominant. He allowed three runs in 2.2 innings to Milwaukee in his first start. He did shut out the Dodgers and Phillies in 4-5 innings; then he allowed two runs in four innings to the Phillies. He's been solid but not unbeatable. I think this is the start where he comes back to earth.
On the flip side, we have Max Scherzer. I wanted to go with the full game over in this one (I still think it's a good bet), but I just have a feeling we get a vintage Max Scherzer performance. His first two starts were in his recovery window as he returned from injury. He had six days of rest before this start, and if he doesn't perform, it could be his last start of the playoffs. Knowing the psychopath that Max Scherzer is, I think we get 110% of his effort and focus. He's never truly lacking it, but this is a big step, and I still believe he has one great start left in him.
The Diamondbacks offense is no slouches; it's doubtful he throws some shutout, but I think he has 5-6 innings of 1-2 run ball in him today. Scherzer has five pitches he can go to, all for strikes, so there isn't a set game plan like there is for Pfaadt. With the season on the line, I'm putting my faith in the future first-ballot Hall-of-Famer.
In terms of the bullpen, Texas has impressed me. Getting blown out is usually good for the bullpen, as they used their secondary relievers in game 2. Jon Gray is a stud? He looked amazing out of the bullpen. Josh Sborz, the Rangers version of Kevin Ginkel, has yet to pitch this series, and Jose LeClerc has blossomed into a dominant closer. As a Yankee fan, I'm very, VERY familiar with Chapman. He needs his rest, which he has in this one. He might be throwing 103 today. I love the way that it is set up.
The Diamondbacks are undoubtedly good in the back end, but the Rangers clearly know Seawald. A former Mariner, they know the game plan, and they have already attacked him. If the Diamondbacks are winning, and he comes in, this game isn't over. Thompson didn't look great in game one, but you won't hear anything from me about Ginkel. He's throwing a shutout inning. But that's okay.
We can talk about home-field advantage, but the Rangers have yet to lose a road playoff game. On the road, they have outscored their opponents 52-21. The road environment does not phase the Rangers. The Diamondbacks were 43-38 at home this year. It's better at home than on the road, but nothing crazy.
Who do you think wins the World Series? I think the Rangers do, which is what you would be betting here. Whoever takes the 2-1 lead is well set up to win this thing, and I believe that to be Texas. I can hang my hat knowing I trusted Max Scherzer over Brandon Pfaadt. If you think the Diamondbacks win the World Series, I would consider the series odds at a plus price over going with them here. If you like the Rangers, take them to -115.
The Pick: Rangers ML (-105) Risk 1.05 U
PrizePicks Entry 0.25 U to win 0.5 U
First Leg: Brandon Pfaadt Under 13.5 Pitching Outs
I use Outlier Data to find +EV plays. They have the true odds at -136 compared to the posted odds of -115. This prop is +EV, and it caught my eye.
Torey Lovullo has aggressively taken his pitchers out, even when they are doing well. We've seen it countless times in these playoffs, and the only time he let Pfaadt exceed 13.5 pitching outs was when he absolutely dominated the Phillies through 5.2 innings. Even though he didn't allow a run against the Dodgers, they still yanked him as he was set to face the lineup a third time around.
This is his worst matchup, and Lovullo knows the history against the Rangers. I think he'll be extremely careful with his rookie right-hander. I don't see him going longer than four innings, so I would take this down to 12.5 if it ever gets there.
Jared Goff Under 270.5 Passing Yards
I have two units on this play straight at 273.5. If you want another MLB square to pair Pfaadt with, I like Mitch Garver over 1.5 H/R/RBI, and I don't mind Max Scherzer over 4.5 strikeouts. Max Scherzer is +EV to go over 14.5 pitching outs as well.
Goff has failed to exceed 273.5 passing yards in 11 of his last 12 games against top 10 passing defenses; the Raiders are averaging 199 yards per game, seventh best in the league. Goff averages 228 per game against the top ten pass defenses in terms of yards allowed. Game script-wise, we expect the Lions to get a lead and run out the clock. With primetime games going under more often than not and a total of 46.5, we don't expect this to be a high-scoring game.
This line is about 20 yards higher than it should be. He's been under this in 6/10 games this year. Lions should be winning; therefore, he won't have to pass a ton. It's 9.6% EV, 11.03% Kelly, true odds under 258.5 (-142). You don't see that every day. Even at 262.5, it's showing so much value.