Analysis
MLB Picks Today, Best Bets, Odds, Predictions for July 19, 2023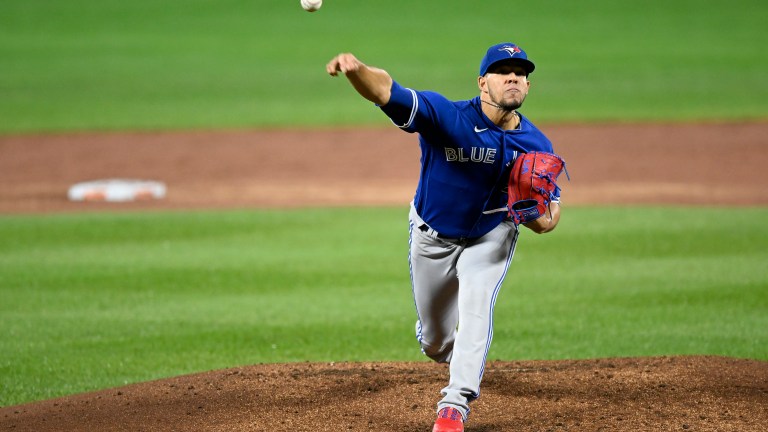 It's bad. That Twins vs. Mariners under wasn't even close. The Reds game was a rollercoaster that ended in an 11-10 loss for Cincinnati.
I wish I had an explanation for what's happened this season so far. I haven't changed my process, which netted us over 59 units over the past two seasons in Major League Baseball. Everything that could go wrong has gone wrong.
Nothing I can do but keep getting after it.
2023 Straight Plays Record: 107-116 (-7.77 U)
I'm using BetMGM lines only this year. Here's a link to get started with a risk-free $1000 bet.
All prop entries will be on PrizePicks: Here's a link to get a 100% deposit match.
All Bullpen Screenshots are courtesy of Rotowire.
San Diego Padres vs. Toronto Blue Jays @ 7:07 PM EST
Pitching Matchup: Yu Darvish vs. Jose Berrios
Alek Manoah made his second start after being sent down to the Florida Complex League, which looked similar to what he was before. The Padres went up early; then the Blue Jays threw in the towel by not throwing any of their bullpen arms.
Today, we have an excellent pitching matchup. Jose Berrios takes the mound for the Blue Jays, one of the more underrated pitchers at this point when you consider his struggles last season. When looking at his pitch data, there was a clear problem last season; his four-seam fastball.
Opponents hit .348 against his fastball last season, allowing 11 home runs and 15 doubles off the pitch. He threw it north of 27% of the time and had almost zero success with it in 2022. Fast forward to 2023, and he's dropped the fastball usage to a career-low and is using it less and less as the season progresses. He's also rocking the highest ground-ball rate of his career because of the increased sinker and slurve usage.
The ERA estimators tell us that Berrios will regress at some point, but nothing so drastic that it has me worried about his matchup today. The xERA being at 4.57 isn't great, but his SIERA, xFIP, and FIP all sit around the high 3s. He's not quite back to the pitcher we saw in Minnesota, but he's much better than last year.
He's also been extremely tough on right-handed bats this season which should allow him to succeed against the Padres. Ha-Seong Kim, Fernando Tatis Jr, Manny Machado, Xander Bogaerts, and Gary Sanchez will most likely all be in the lineup, and facing a righty puts the Padres in their worse split.
This season, they are a league-average offense against right-handed pitching by wRC+ (100). Compare that to left-handed pitching, where they sit with a 113 wRC+, good for sixth in baseball. He's faced some Padres bats before, and from a quality of contact perspective, it's gone well. Through 61 PA against the Padres' current roster, he's held them to a .232 batting average, .299 xwOBA, and a .371 xSLG while striking them out at a 27% clip.
Yu Darvish toes the rubber on the other side, who's due for some positive regression. Every ERA estimator (SIERA, xERA, FIP, xFIP) will tell you that he should be a pitcher with an ERA in the 3.50-3.70 range. The Blue Jays are in their better split today against right-handed pitching (110 wRC+), but a lot of that production has come against fastball-dominant pitchers, as they rank near the top against that pitch. They will see about seven different pitches today; Darvish should be able to keep them off-balance the entire game.
Both bullpens come into this game with plenty of rest, as both basically had the off-day yesterday with the throw-away game. The Blue Jays rank number one in SIERA; this bullpen is fantastic. The Padres bullpen isn't great, but the better arms are fine enough to make a total of nine worth it.
The model also has this game capped at 8.5 (-103), but I bet it before really even looking at the model. 9 is too many.
Also, weird stat. I found this on Action Network. In 2023, totals at nine have gone under at a 55% rate, good for 11.9 units in the green. I put zero stock into that stat for today's pick; I just thought I'd share. Kinda cool.
The Pick: Under 9 Runs (-110) 1.1 U to win 1 U
Minnesota Twins vs. Seattle Mariners @ 9:40 PM EST
Pitching Matchup: Kenta Maeda vs. Luis Castillo
Something I didn't factor in enough about Bryan Woo is his inability to get out lefties. My bias may have trickled in with getting duped on the Twins so many times and my confidence that Woo would figure it out. He didn't and got bombed. Luis Castillo shares similar qualities; lefties have feasted on him this year.
Also, this is a fun exercise. Which pitcher would you rather have?
Player A
3.85 xERA, 3.46 FIP, 4.17 xFIP, 3.96 SIERA, 26.6% K, 7.8% BB, 42.6% Hard-Hit Rate
Player B
3.79 xERA, 3.92 FIP, 3.73 xFIP, 3.66 SIERA, 26.9% K, 6.2% BB, 43.9% Hard-Hit Rate
You might choose Player B, but it's close. Player A is Kenta Maeda, and Player B is Luis Castillo. Based on everything except ERA, these two pitchers haven't performed much differently than each other.
Maeda has also dominated Mariners bats over a 49 PA sample. He's held them to a .152 batting average, a .233 xwOBA, and a .296 xSLG. Also, not exactly sure why, but Maeda's only good starts have been in road night games this season, pitching to a 3.15 ERA on the road with a 2.77 ERA at night.
However, this isn't truly a bet on Maeda; it's more of a fade of Luis Castillo against this specific offense. I do think Castillo is a great pitcher, but in terms of the split advantage, this is eerily similar to Bryan Woo's disadvantages.
No matter what stat you look at, Castillo's biggest weakness is against lefties. I'd list them all out for you, but that would take a full hour of typing numbers. Check this out if you're interested.
Offensively, the Twins are the better offense against right-handed pitching. They have a 108 wRC+ versus righties compared to a 100 wRC+ for the Mariners. In the last 30 days, the Mariners have improved, rocking a 110 wRC+, but so have the Twins, who are up to a 121 wRC+.
It's the same thing over and over again with the Twins bullpen. The back end is fantastic. They will go to Jorge Lopez, Griffin Jax, and Johan Duran if they are winning, who are all rested after the day off yesterday. They won't use them if they are losing, and we lose the bet anyway.
The Mariners' bullpen is pretty spent, especially after Woo only gave them three innings yesterday. The only arms that haven't thrown at least 35 pitches in the last three days that scare me are Paul Sewald, Gabe Speier, and Justin Topa. Sewald is the closer, so it's assuming we'd only see him in a save situation.
The model thinks the Mariners are priced appropriately, but the model is also in love with Luis Castillo. I'm alone here, but I think the Twins get it done.
The Pick: Twins ML (+130) 1 U to win 1.3 U