Analysis
MLB Best Bets May 30, 2023
After a winning weekend going 12-1 we look to keep the hot streak going as we head into Tuesday with three plays in today's loaded slate.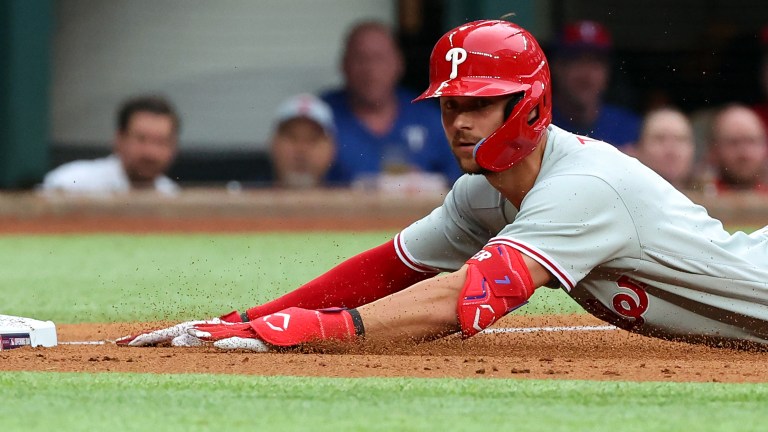 For those of you who have been watching the Not Gambling Advice stream, I've been appearing and giving my picks. Throughout the season, I will continue to make my picks on the show, which streams on YouTube and Twitch every day from 4:00 to 6:30 ET.
We had a rollercoaster of a week, we started it off losing five straight and over the last three days we've turned it around going 12-1 to close out the week. We have a couple days left in May and I'm looking to close out the second month of the MLB season with some winners. I have two totals on today's card, let's rock.
Just so we all know, I'm using BetMGM lines only this year. Here's a link to get started with a risk-free $1000 bet. You can also use code "JBFANS" if you're betting on MLB. Wager $10 on any MLB game and receive $200 instantly. All prop entries will be on PrizePicks: Here's a link to get a 100% deposit match.
2023 Overall Record: 126-82-2 (+37.97 U)
Milwaukee Brewers vs. Toronto Blue Jays @ 7:07 PM EST
Pitching Matchup: Adrian Houser vs. Yusei Kikuchi
To sum this play up, I've been looking on ways to fade the Brewers when they are facing a left-handed pitcher. Milwaukee is one of the worst teams against lefties this season, they are batting .207 with a .280 OPS and a .336 SLG. I'm going to keep it simple, we are backing the Blue Jays tonight.
Yusei Kikuchi has been awful this season but still has a 5-2 record. His ERA is 4.56 with an xERA of 5.23 and his hard hit percentage ranks in the bottom 8% of the league. Kikuchi hasn't been reliable for Toronto to start the year but he's a much better pitcher at home. He has a 3.54 ERA at the Rogers Centre and has the opportunity to bounce back after a rough start against the Rays.
Adrian Houser on the other hand is making his fifth start of the season and he's going against an offense that hits right handers better. Toronto is batting .265 with a .764 OPS against righties this year and Houser is due for a regression start. I don't expect Houser to keep his 2.25 ERA much longer and with an xERA of 3.46 I know he's going to get hit around by the Blue Jays tonight.
The Play: Toronto Blue Jays F5 -1/2 (-110) 1.1 U to win 1 U
Philadelphia Phillies vs. New York Mets @ 7:10 PM EST
Pitching Matchup: Ranger Suarez vs. Kodai Senga
At this point in the season Kodai Senga is a player I've been looking to fade in certain spots. It's his first season in the MLB and his arm isn't used to a five man rotation after pitching overseas. Senga has begun to struggle with walks at the big league level and is walking batters 14.6% of the time.
Ranger Suarez is making his fourth start this season and he has given up at least three runs in every start this year. Suarez's main pitch is his sinker and opponenets are batting .500 against it, he has also struggled with throwing strikes, walking batters 9.1% of the time. This is also probably the best offense he has seen this season and I expect his struggles to continue.
The Mets are better against lefties batting .249 and the Phillies are better against righties batting .266. These are two favorable pitching matchups for both offenses and I rather fade the starting pitchers rather than worrying about either team's bullpens. Both these teams got the day off yesterday and I expect them to come out swinging tonight.
The Play: Philadelphia Phillies vs. New York Mets F5 o4.5 (-120) 1.2 U to win 1 U
Los Angeles Angels vs. Chicago White Sox @ 8:10 PM EST
Pitching Matchup: Tyler Anderson vs. Lucas Giolito
To keep it simple, this one is going over. The total for this game opened at 9.5 and it moved all the way down to 8.5. Last night I was able to lock in over 8.5 and this morning the line is rapidly moving up again. Most shops have it at 9 and I'd still play it but this is an example of a reverse line movement.
The White Sox have lost four out of their last five and thhis season has been one big dissapointment for Chicago. They can't seem to produce runs or pitch and it's gotten ugly quickly in the Southside with the White Sox sitting second to last in arguably the worst division in baseball. Giolito has been their best pitcher this season but has an eERA of 4.27. This pitching staff is one of the worst in the league with a 4.85 ERA.
The Angels aren't much better with a 4.15 ERA as a pitching staff and Anderson isn't the same pitcher has was last year. His velocity and K% is down from a year ago and Chicago's offense is only good against lefties, batting .252. As I said earlier I'm going to keep it simple. Runs will be scored early and often and I don't like either one of these teams' bullpens, I'm not going to overthink it, give me the over.
The Play: Los Angeles Angels vs. Chicago White Sox o8.5 (-120) 1.2 U to win 1 U