Analysis
KBO Picks and Predictions: Korean Baseball Betting for July 8, 2022
KBO picks and predictions for Hanwa Eagles vs. Kia Tigers.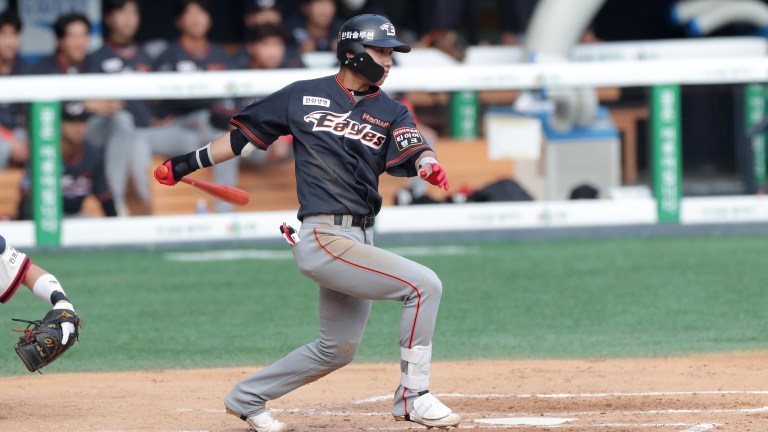 We gather here today not only to celebrate our undefeated (4-0) KBO article run but to provide the people with another spoon-fed winner. Let me take you to Gwangju, South Korea, where the Kia Tigers look to end their eight-game losing streak against the visiting Hanwha Eagles.
I'm not one to blindly bet a team on a significant losing streak, but this matchup is too juicy to pass up. As I've stated before, Hanwha is considered the laughing stock of the KBO. They've finished in last place in the previous two seasons and are sitting 7.5 games behind the ninth-place Dinos. There are only ten teams in the KBO, and Hanwha would need a miracle to escape the basement as we near the All-Star break. 
Kia will have a fully rested bullpen after a couple of rainouts this week and are starting Lee Eui-lee, coming off an impressive start against first place SSG. Don't be fooled by opposing pitcher Kim Min-woo's recent success; Kia has his number offensively.
Kim was roughed up for 10 runs in just over four innings against the Tigers earlier this season, and I expect a similar outcome tomorrow morning. We'll know early if Kim is on his game or if he's throwing meatballs; he's highly inconsistent. Hanwha has not beaten Kia this season and is coming off a win; this is the perfect spot to fade the struggling Eagles. 
Expect a significant offensive contribution from veteran lefty Na Sung-bum, the centerpiece of the Tigers' lineup. He hits nearly .650 against Hanwha's starter. There was a time when Na was getting looks from MLB. With Kia holding the offensive advantage, and a rested bullpen against an overworked Hanwha pen, this spot is a no-brainer. When we wake up tomorrow morning, Kia will have ended their losing streak in a dominant fashion.
The Pick: KIA -1.5 (-110)
1.1 Units to Win 1 Unit