Analysis
KBO Picks and Predictions: Korean Baseball Betting for June 30th
Brendan Aumiller's play for the LG Twins and NC Dinos on Thursday morning.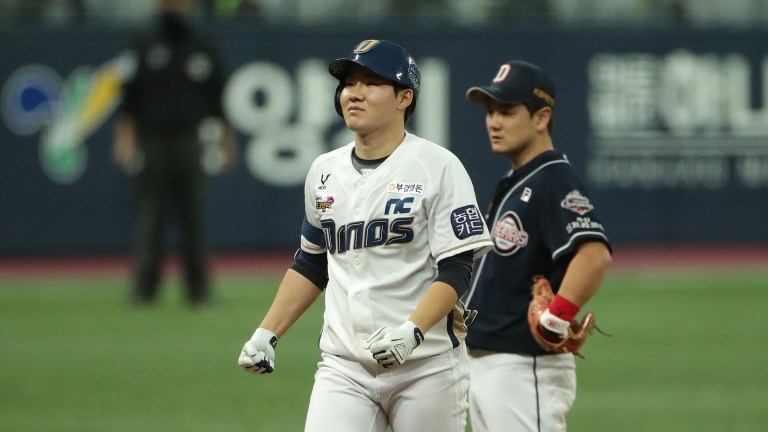 People forget I'm 4-0 on KBO article plays. If you think I'll get complacent after a red hot start, think again. I'm coming with the heat tonight, so strap in and enjoy the ride.
Before I dive into the KBO play, let me give you guys an update on what's going on throughout the league. SSG still sits atop the KBO, but Kiwoom is right on their tail, sitting two games back. The Wiz have made their way into the last playoff seed (with plenty of season left), currently up a game on the Lions.
Don't be surprised if the Wiz make a run at back to back championships. Hanwha is still Hanwha, 23 games out of first. They remain four games back of the next closest team, the Dinos, who I selected as my KBO squad this season (due to their partying tendencies and a incredible mascot).
Speaking of the Dinos, I think they're in a great spot to steal a win from the Twins tomorrow morning. Do not be startled by the opposing records and positions in the standings, NC is throwing their ace, and will have a significant pitching advantage in this matchup. LG will be without one of their best hitters, Hong Chang-ki, as well.
I absolutely love this spot for Dinos ace, import Drew Rucinski, who you may remember pitching for the Marlins back in the day. Rucinski is coming off debatably his worst career start, giving up eight runs and eleven hits. These stats are skewed though, as he was facing the best offense in the league in SSG. I expect Rucinski to bounce back and dominate LG without one of their best hitters tomorrow morning. He also owns a sub-3.00 ERA against the Twins in two starts this season.
Opposing pitcher Kim Yun-sik has been great recently after a tough start to the year. Although he is young and this is only his third KBO season, Kim has never carried an ERA below 4.45 in a given year. He was roughed up by the Dinos a few weeks ago, giving up four runs and six hits.
To make matters worse, he only recorded one out before being pulled. I believe he's been overperforming of late, and Kim will show his true colors tonight against a superior veteran arm in Rucinski. Expect ex-Cub and new addition Nick Martini to stay hot, as he's hit safely in six of his last seven games. He's smashed 10 home runs this season, but it's been over a week since we've seen one. Will Martini hit one tomorrow morning?
I cannot wait to wake up and check, because as we know, waking up to a KBO winner is better than coffee.
The Dinos end their four game losing streak in Jamsil tomorrow morning, along with putting an end to the Twins' three-game winning streak. NC is a truly contrarian bettor's dream in this spot.