Analysis
Top MiLB Players of the Week: Jonathan Aranda, Ryan Pepiot
Jonathan Aranda is our minor league hitter of the week, while Ryan Pepiot is the top minor league pitcher of the week.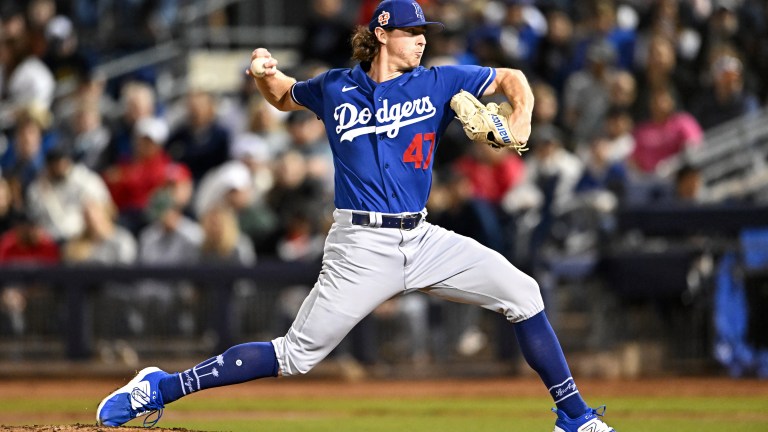 Last week, we introduced a new series the Top MiLB Players of the Week and well it's another week, which means it's time for another edition of the series. Every week for the remainder of the season, we will showcase one hitting prospect and one pitching prospect. We will provide an overview of who they are and what they did that week to deserve this prestigious recognition.
As always, these prospects do not have to be top 100 prospects or top prospects in general.
Just missing out on getting the full shoutout this week is Dylan Crews, who had a 5-for-5 game with a pair of home runs. Bryan Ramos also had himself a great week, hitting .391/.440/.913 with three home runs. Thomas Saggese is experiencing the Cardinals' devil magic as he has had a trio of three-hit games.
Jonathan Aranda, 2B Tampa Bay Rays
Aranda must have been a bit peeved that he was not traded at the deadline, but alas, that is life as a prospect. He took out his frustrations on the opposing pitchers, hitting five home runs and putting up a bonkers slash line of .435/.552/1.130 in Triple-A.
Aranda is in a tough situation with the major league squad because the Rays have depth in every position. However, Aranda has demonstrated that he deserves a full-time gig with a team if the Rays are not willing to offer it to him. On the season, he is hitting .339/.449/.613.
The biggest flaw in Aranda's game is that he is not a good defender and is limited to playing second base or maybe first base, where his power is a bit lacking for that position. Outside of that, he has one of the better hit tools in all of the minor leagues. Free this man from the Rays and send him to a team that will give him the opportunity to play every day at the highest level.
Ryan Pepiot, RHP Los Angeles Dodgers
Last week, we had a Dodgers farmhand, and this week we have another one in Ryan Pepiot. I am gonna go out on a limb and say they are pretty good at developing pitchers. He is nearing a return, and I, for one, am happy for Ryan Pepiot because I am a fan of his. 
That changeup excites me (I mean look at it down below), and I am eagerly anticipating his impact on the Dodgers this year. Pepiot has missed a significant portion of this season due to an oblique injury. But he has been healthy for a month now and had his best start of the year.
Pepiot faced 21 batters this Sunday and retired 11 of them. Getting 21 whiffs for good measure. This is one of the most dominant outings I have watched all season, making the choice for pitcher of the week an easy decision for myself. He only allowed one hit and did not give any walks during the evening. He was fairly fastball-reliant, using it 65 times out of his 90 pitches.
He is a back-end starter who primarily relies on his fastball and changeup, but his slider shows well enough to play as a third offering. The changeup is the standout pitch in the package, featuring excellent tumble and fade. Even if he can't remain a starter because the Dodgers have an abundance of pitchers, he has the potential to be a reliable relief option who can go through an order once.