Analysis
Yordan Alvarez to 10-Day IL, Astros Hope for Quick Recovery
The Astros don't have nearly as much breathing room as they've had in years past, so they need their superstar back as soon as possible.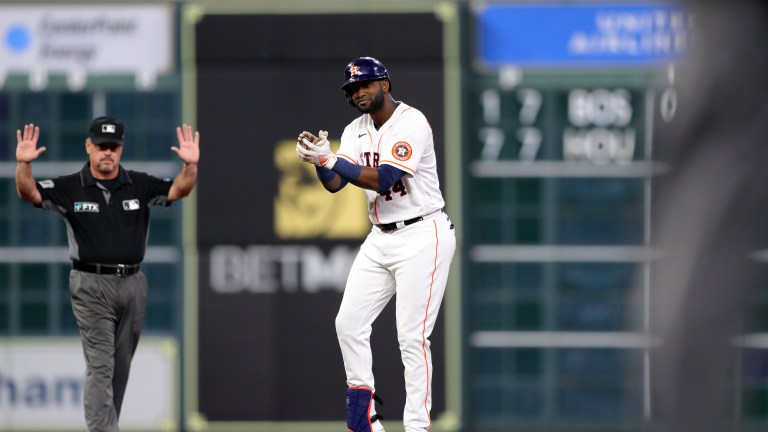 On Friday afternoon, the Houston Astros placed designated hitter/left fielder Yordan Alvarez on the 10-day injured list with discomfort in his right oblique. The slugger was off to a hot start in June, with three home runs and seven RBI in his first seven games, but he was removed after one at-bat in Thursday's contest against Toronto.
It remains unclear how long Alvarez will be sidelined. Manager Dusty Baker called it a "tough blow" on Thursday after the game; on Friday, he told reporters, "We just hope that it's not more than 10 days."
"Tough blow" is no exaggeration. The Astros have lost six of their last ten and seven of their last twelve. Their 36-28 record is nothing to sneeze at, but their hold on the third and final Wild Card berth is tenuous; the Blue Jays are only half a game back. If the season ended today, Houston would lose the AL West for the first time in a full season since 2016.
Past Astros teams have had breathing room to weather injuries. This year? Not so much.
Houston Lacking Liftoff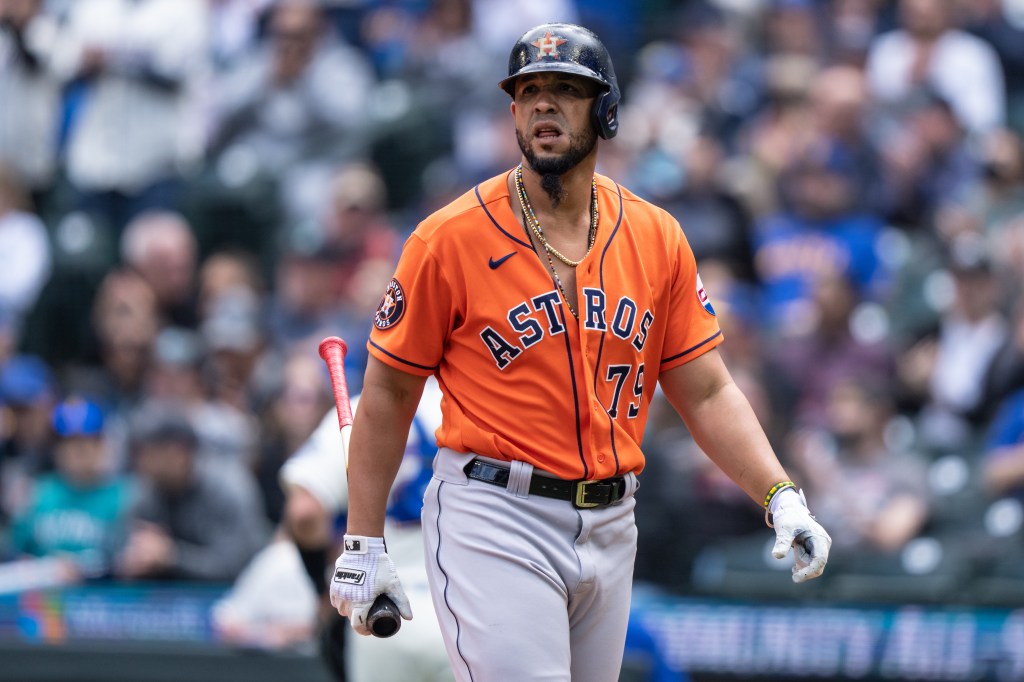 The biggest problem has been the offense. The Astros pitching staff ranks first in the majors with a 3.27 ERA and third with 8.5 FanGraphs WAR. The defense ranks fifth in defensive runs above average, also per FanGraphs. It's the bats that are holding this team back.
In 2022, Houston finished third in the AL in runs scored, behind only the powerhouse offenses in New York and Toronto. Thus far in 2023, they rank eighth. They also rank eighth in OPS, wOBA, and wRC+.
To be fair, the Astros' offense has been much stronger since mid-May. Jose Altuve is back in the lineup, Alex Bregman has busted out of his early-season slump, and Jake Meyers and Mauricio Dubón have been hot.
However, the most important batter in the lineup, both during this hot streak and all season long, has been Yordan Alvarez. The towering lefty has been a beast all year, never posting a wOBA below .330 in any stretch of 12 games or more. His 165 wRC+ ranks third in baseball, his 17 home runs rank fourth, and his 2.93 Win Probability Added (WPA) is the best in the game.
The Astros' offense has been better as of late, but they need to keep that up to compete with the Rangers in the AL West and the Yankees/Orioles/Blue Jays in the Wild Card race. That's going to be a tall order with their best player on the shelf. Without Alvarez, this lineup is middle-of-the-pack at best.
Seriously, can you imagine this offense over the first six weeks of the season if they didn't have Alvarez? Well, you don't have to, because I've already run the numbers. From Opening Day through May 11, Yordan's teammates combined for a .233/.298/.347 slashline with an 81 wRC+. By OPS and wOBA, they would have been the second-worst team in baseball; by WPA, they would have been the very worst.
Any team would be worse with their best hitter out of the lineup, but that's especially true for the 2023 Houston Astros.
As I previously mentioned, the offense has improved over the past few weeks. Since May 12, non-Alvarez Astros are slashing .261/.321/.427 with a 108 wRC+. They have a .748 OPS and .325 wOBA; both numbers would rank 12th in the majors in that time. With a strong pitching staff, that's enough to win some ballgames.
Still, it's abundantly clear that this team needs their best hitter to stay afloat in a highly-competitive AL postseason race. If Alvarez stays on the injured list much longer than ten days, the once-unstoppable Astros could have a serious problem on their hands.