Analysis
What's Next for the Red Sox After Lackluster Trade Deadline?
The Boston Red Sox made only two moves ahead of the deadline, sending Enrique Hernández to L.A. and picking up Luis Urías from Milwaukee.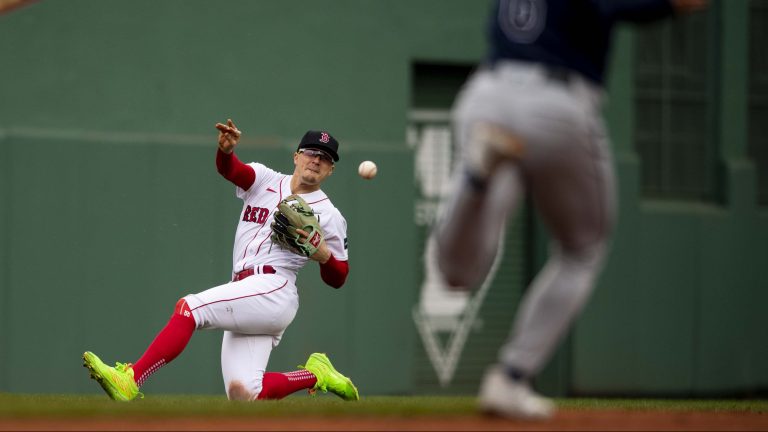 The Red Sox were two and a half games out of the Wild Card heading into Tuesday's trade deadline. After their strategy last season didn't pan out, it was clear they needed to commit to either buying or selling this year. Instead, they committed to neither.
The Sox made only two moves ahead of the deadline. They sent Enrique Hernández back to the Dodgers for a couple of relievers, Nick Robertson and Justin Hagenman, and picked up infielder Luis Urías. All three acquisitions are currently down in Triple-A.
If the Sox had gone all-in on buying, they needed to add another starter, a middle infielder and a reliever. While the players they got were a good start at addressing their needs, none are ready to contribute at the MLB level right now.
A surplus of starters were available at the deadline, many of whom could have helped the Sox. Adding a starter could have completely changed this team. The offense hasn't been much of an issue lately. Where the Red Sox run into trouble is when teams jump on them out of the gate. Having another dependable arm would provide them with far more chances to win games.
"We're ready to roll with this group," Chaim Bloom told reporters. "We like where the arrow is pointing and hopefully we can do some special things the rest of the way, and certainly feel very confident that we'll be able to continue building on this next year and beyond."
But if building for the future was the goal, there were moves the Sox could have made to do so. Several players on longer contracts were available, whom they could have picked up for help now and later.
Alternatively, they could have followed up the Hernández move and unloaded Justin Turner, Adam Duvall and James Paxton. Although they've been key contributors this season, it's likely none of them will return to Boston next year. Losing those players would have hurt the team now, but the prospects they could have brought back would have helped the Red Sox reach their future goals.
Instead, the Red Sox insisted on operating in a gray area, never fully committing to the current team or the future. They're going to cross their fingers and hope Garrett Whitlock, Tanner Houck, Chris Sale and Trevor Story can return in time for a playoff push.
While the Red Sox didn't do much at the deadline, there is some upside. The players are happy. After the Sox traded Christian Vázquez last deadline, there was a clear disconnect between the players and the front office. And it affected that team down the stretch.
Adding some players would have been nice, but there's a confidence in the Red Sox clubhouse right now. They like the team they have, and they're ready to make a run at the playoffs.
"I'm happy we've got the group together. There were a few situations out there that I felt we were going to trade some guys or we were going to add some guys, but it didn't happen," Alex Cora said. "I feel comfortable that this group is a good baseball team… We've got a good pitching staff, and offensively we're one of the best in the big leagues. We've just got to keep playing good baseball."