Analysis
What Does Trevor Story's Return Mean for the Boston Red Sox?
Trevor Story has finally returned, and the Red Sox are hoping the All-Star shortstop can alleviate their defensive woes in the infield.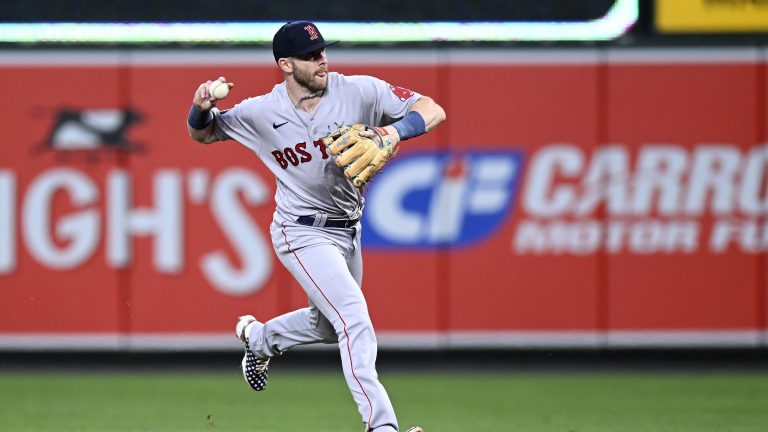 After a brutal series against the Blue Jays, the Red Sox snapped a four-game losing streak in grand fashion Monday night. Now five games back in the Wild Card race, Boston will hope the walk-off win will be the spark they need to make a playoff push in these final 50 games.
Trevor Story's long-awaited return Tuesday night might have come just in time to help them do so.
Story first came to the Sox last season, where he played a little more than half a season, exclusively at second base. In the offseason, he underwent an internal bracing procedure on his right elbow that's kept him off the field this year. Finally, eight months post-op, he was ready to make his 2023 debut.
"This is my biggest passion in life, playing baseball," Story told the media on Monday. "When you can't do it for ten months, it weighs on you a little bit."
Story has spent the past few weeks rehabbing in Double-A Portland and Triple-A Worcester. In 13 games, he batted .300 with a 1.117 OPS and four home runs. It's a small sample size, but a good sign that he has regained his timing at the plate.
Story was not only making his season debut on Tuesday, but also his debut as the Red Sox shortstop. Last season, the Sox were adamant about not using Story at short. Yet since losing Xander Bogaerts, shortstop has been their biggest defensive liability. Moving Story back to his natural position should help tremendously.
"I know that's a special thing to call yourself: the shortstop of the Boston Red Sox," Story said. "I feel like that's where my home is, is at short. And that's how I've always kind of attacked defense is with that shortstop mindset, and now my arm is feeling really good and healthy to do it, so I'm excited to get out there."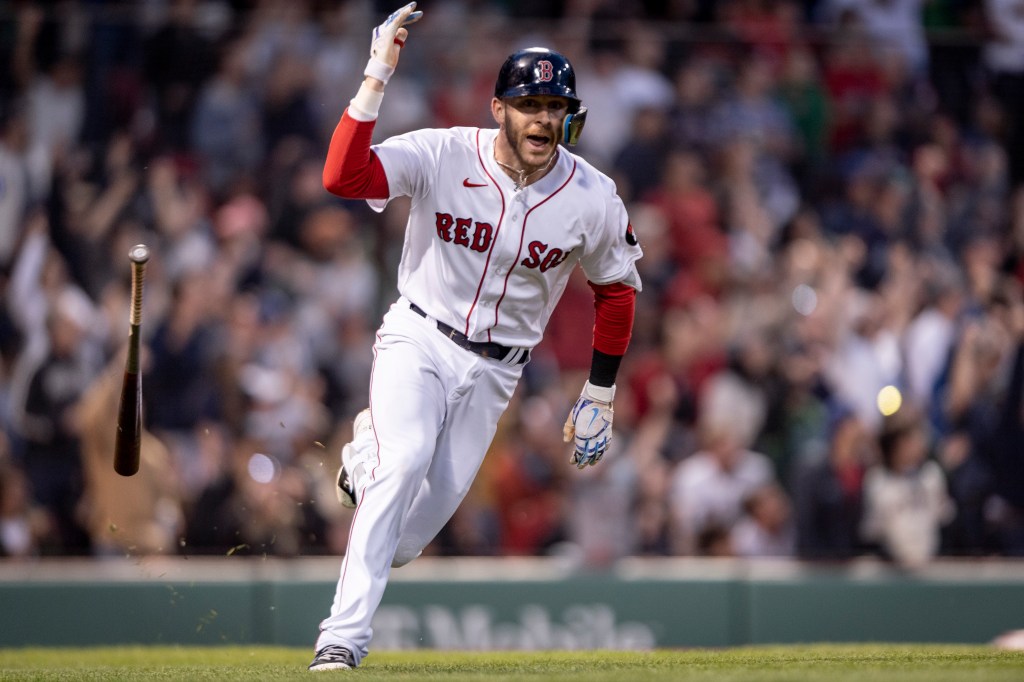 Story still needs to build stamina, so the plan, for now, is to have him play every other day in the field. He knows he needs to be cautious, but Story feels he "checked all the boxes" in his rehab games and "feels good" about all his throws. If things go as planned, he could be playing back-to-back games as soon as next week.
"A few years ago, he was one of the best defensive shortstops in the big leagues; I don't think that has changed," manager Alex Cora explained. "It's a matter of him getting repetitions."
Getting Story back to being an everyday player could be huge for the Sox down the stretch. The infield defense has been one of their biggest detriments this season. A lot of avoidable errors have led directly to the Sox giving up runs.
The offense is more than capable of winning games, but their defense has put them in some bad spots. Story's most meaningful contribution to the team will be eliminating some of those mistakes and keeping them in a position to win games.
Coming back from a big injury is always tricky. It's hard to say exactly how much Story will be able to contribute this season. But if Story can come back as the player he was, it will go a long way in righting the ship for the Red Sox.
"Obviously, we took a hit this weekend odds-wise and games-wise, whatever you want to call it, but we've still got time," Cora said. "Getting one of the best shortstops in the league, one of the best athletes in the league, of course, it's refreshing, and we'll see where it takes us."