News
Trevor Story Out Several Months After Elbow Surgery
Boston Red Sox infielder Trevor Story is out indefinitely as he recovers from an internal bracing procedure on his right elbow.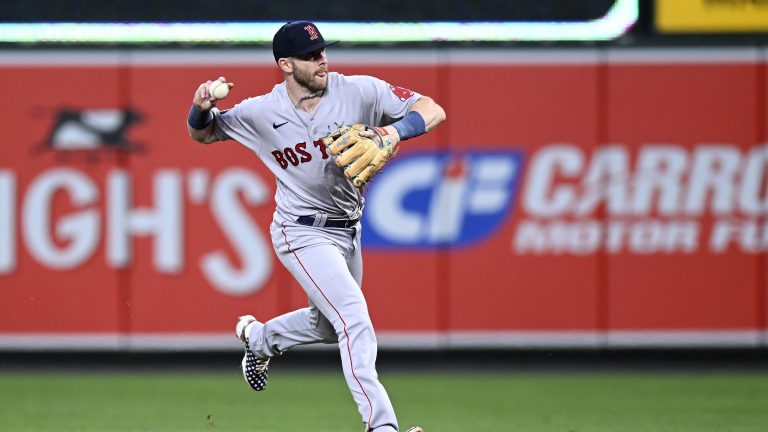 For those keeping track at home, make that two shortstops the Boston Red Sox have lost this offseason. A month after Xander Bogaerts left for San Diego, the Red Sox announced Trevor Story underwent major elbow surgery. He will miss significant time in the 2023 season. Story had been preparing to replace Bogaerts at short.
Chief baseball officer of the Red Sox Chaim Bloom revealed the news on Tuesday, explaining Story went under the knife for an "internal bracing procedure" on his right UCL. The UCL is the same ligament treated in Tommy John surgery, although a bracing procedure is less invasive than a full replacement. Story could return at some point in 2023, but Bloom declined to provide a timeline for his shortstop's recovery.
While the news came as a shock to many on Tuesday night, Story's elbow problems are nothing new. Even before he signed his six-year, $140MM contract, his declining arm strength was cause for concern. Rumors that he might need Tommy John began to pop up last winter.
With Trevor Story set to miss so much time, it becomes all the more puzzling why Boston didn't make a stronger push for Bogaerts. They now have two big holes to fill in the middle of the infield, and potential solutions are dwindling. The internal options aren't great, with Christian Arroyo pencilled in at second base and Enrique Hernández at short.
Arroyo has played 104 games at second over three years with the Red Sox, but he shouldn't be starting on a contending team. Hernández can cover shortstop in a pinch, but he's never started more than 17 games there in a season. What's more, he was going to play a major role in the outfield this year. Thus, without Story, Boston is weaker all across the diamond.
Options for the Red Sox to consider include free agents Elvis Andrus, José Iglesias, Josh Harrison, and César Hernández. Andrus and Iglesias are the only true shortstops left on the market, while Harrison and Hernández could provide some much-needed depth at second base. If Boston would rather fill the hole via trade, the best fit is Isiah Kiner-Falefa. He is a capable defensive shortstop, and his name has been the subject of much speculation this winter. However, it's hard to imagine the Yankees dealing their shortstop to a division rival. Other middle infielders who could be available include Ha-Seong Kim, Nick Madrigal, and Jorge Mateo.
Replacing Trevor Story won't be easy. In fact, it may not be possible this late in the offseason. Nevertheless, the Red Sox have to do something to make up for his absence. Otherwise, their chances of keeping up in the competitive AL East are slim.