Analysis
These Relievers Are Breaking Out in Their Thirties
Phil Maton of the Houston Astros and Danny Coulombe of the Baltimore Orioles are proving it's never too late for a breakout season.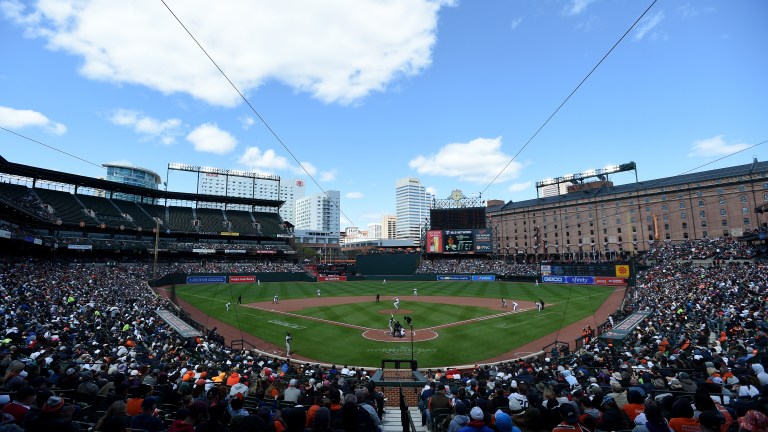 Last week, I took a look at a few relief pitchers who caught my eye over the first month of the season. I had a lot of fun digging through the underlying numbers to find relievers who might have broken out after just a handful of appearances in 2023.
Relief pitchers often get overlooked during the first few months of the season, and not without reason. A month of baseball games only produces a small sample of data, especially when it comes to relievers. Many of them have only pitched 15 innings or so thus far – that's the equivalent of two or three games for a starting pitcher. Generally, it's a good rule not to make big judgments with such little data.
However, that doesn't mean we can't learn anything about a reliever from his April performance. After all, you can bet that teams are already crunching the numbers and analyzing video to help guide their bullpen decisions for the rest of the season. Therefore, as long as we focus on the right numbers, we too can start to draw conclusions about which relievers are primed for breakout seasons – just be sure to take it all with a grain of salt.
Today, I'm going to focus on a couple of relievers over the age of 30 who look like brand new pitchers in 2023. I love when guys break out later in their careers, and these two veterans certainly fit the bill. Let's dive right in.
Phil Maton – Houston Astros
Seventeen strikeouts. One walk. Those two numbers alone should be enough to grab your attention.
Ninety-ninth percentile average exit velocity. Ninety-eighth percentile hard-hit rate. Those numbers should also be enough to grab your attention.
An MLB-leading -7.0 RV/100 on his curveball. An AL-leading -4.1 RV/100 on his sweeper. Those numbers should definitely be enough to grab your attention.
In 16 innings of work this season, Phil Maton is pitching with pinpoint control. He is limiting hard contact with the best of them. His breaking balls have been two of the best pitches in baseball. When you put all those things together, it hardly even matters that he's only thrown 16 innings; Phil Maton demands your attention.
Phil Maton's New Approach
Maton has been a capable reliever for several years, but changing his pitch mix has helped him take a big step forward. Following in the footsteps of closers Alex Lange and Pierce Johnson, Maton has ditched the traditional "primary fastball, secondary breaking ball" approach in favor of a curveball-heavy plan of attack. He is throwing his best pitch – his nasty, spinning curve – nearly 50% of the time. The pitch is slower than ever, but with extra spin, and it's been confounding hitters all year long.
He's been using the pitch to generate a ton of swing-and-miss in the zone, and when a pitcher can get whiffs in the strike zone, he doesn't have to be afraid to throw strikes. Moreover, thanks to his excellent sweeper, Maton still has a breaking pitch to throw outside the zone when he wants to induce chase.
With two dominant breaking balls, Maton doesn't need to rely nearly as much on his mediocre four-seam. Therefore, while opposing hitters have a .352 wOBA and .407 xwOBA against his fastballs, it's not such a big deal. He throws a breaking pitch two-thirds of the time, and his opponents have a ridiculous .128 xwOBA and 39% whiff rate against his curve and sweeper.
The next test for Maton will be pitching in higher-leverage situations. The 30-year-old right-hander is behind guys like Ryan Pressly, Rafael Montero, Bryan Abreu, and Héctor Neris on Houston's bullpen depth chart. Maton usually pitches the sixth or seventh inning, and almost all of his appearances have been low-leverage, according to FanGraphs. However, with the way he's pitching, it won't be long before Dusty Baker starts using Maton in bigger spots. And with the way he's pitching, I'm confident Maton will be up for the task.
Danny Coulombe – Baltimore Orioles
You may not recognize the name Danny Coulombe, but you've probably seen him pitch. The 33-year-old journeyman has been in the big leagues for a decade, having played for the Dodgers, Athletics, Twins, and now the Orioles. He has pitched in 207 games and faced every team except for the Padres. So yeah, you've almost certainly seen Coulombe pitch, but you've never seen him pitch like this.
Coulombe is off to an incredible start. In 13 games, he has racked up 14 strikeouts with just two walks and one earned run. His 1.86 FIP ranks fourth among AL relievers (right between his teammates Yennier Cano and Bryan Baker), while his 2.51 SIERA ranks seventh (right behind his teammate Félix Bautista). His 3.36 xFIP ranks 21st, which is still solid, but xFIP doesn't properly capture how well Coulombe has pitched.
The metric xFIP estimates how many home runs a pitcher should have allowed based on the number of fly balls he has given up. Coulombe hasn't allowed any home runs, but he has given up more fly balls than the average reliever, so his xFIP is nearly double his FIP.
But here's the thing: Coulombe's most valuable skill is limiting hard contact. Sure, he's given up 10 fly balls in 10.2 IP, but only one was classified as "hard-hit" by Sports Info Solutions. That's fantastic, because while hard-hit fly balls are dangerous, soft- and medium-hit fly balls tend to be easy outs. So far this season, one-third of hard-hit fly balls have gone over the fence. Conversely, only 0.5% of medium-hit fly balls have become home runs; no soft-hit fly balls have made it out of the park.
Moreover, Coulombe doesn't limit hard contact on balls in the air. He has induced nine groundballs this year, none of which have been classified as hard-hit.
Hard-hit groundballs have a batting average of .442 this season; they become hits almost half the time. On the other hand, soft- and medium-hit groundballs have a collective batting average of .174. Thus, by limiting hard contact, Coulombe is limiting hits and especially extra-base hits.
And that's not all! If it were just about his 100th-percentile hard-hit rate and average exit velocity, I might write off Coulombe's success to small sample size weirdness. However, he's also striking batters out at the highest rate of his career and giving up walks at the lowest rate of his career. His 7.00 strikeout-to-walk ratio is 161% better than league average, according to FanGraphs.
Danny Coulombe's New Approach
So what is Coulombe doing differently? Much like Phil Maton, he has turned into a breaking ball menace. His slider has become his primary pitch, and he's throwing it three mph faster than he did last season. He's also been hitting his spots better with the slider, using it to paint the outer half of the plate against lefties and the lower insider corner against righties.
Coulombe has turned his sweeper into his secondary pitch, and it's far nastier than it was when he introduced it last season. He added nearly eight inches of drop to the pitch, and it's become his best weapon for inducing weak groundballs. Hitters have an average exit velocity of 80.2 mph against his sweeper and an average launch angle of -10 degrees.
Overall, Coulombe uses his slider 54.2% of the time, his sweeper 16.2%, and his curveball 5.6% for good measure. That means more than three-quarters of his pitches this season have been breaking balls. Like Maton, his fastball hasn't had great results (.452 xwOBA, 16.7% whiff rate), but it doesn't matter because his breaking stuff is phenomenal (.162 xwOBA, 31.3% whiff rate).
Wrapping Up
Phil Maton and Danny Coulombe have only pitched thirteen games each. That doesn't give us much data to work with. However, they're both succeeding in several aspects of the game (racking up strikeouts, limiting walks, generating soft contact) and in each case, we can point to a new pitch mix to explain their success.
It's still early in the season and the sample sizes are small, but I've seen enough to buy in on Coulombe and Maton. Can I guarantee they'll continue to baffle hitters for the rest of the year? Of course not, but I'm excited to watch them try.