Analysis
The 2023 Breakout Players of the Year
They're not rookies, but they aren't comeback players either. What if Major League Baseball had an end-of-season award for breakout stars?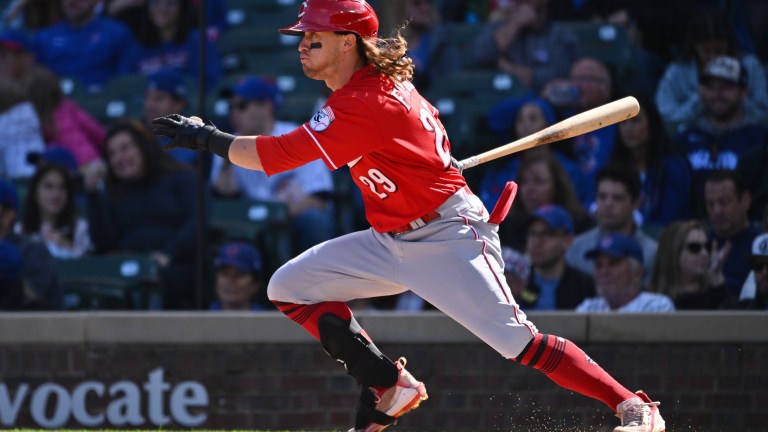 Every November, the Baseball Writers' Association of America celebrates the most outstanding rookie performances in each league. The Jackie Robinson Rookie of the Year Award honors two players, one from the NL and one from the AL, who exceeded rookie limits that season.
Similarly, Major League Baseball issues the Comeback Player of the Year Award to one player from each league who "re-emerged" over the past season. The award honors once-great players who returned to greatness after down years and injuries.
Needless to say, exceptional first-year performances and bounce-back campaigns are worth honoring. However, there's another type of season – a similar type of season – that no existing award covers: the breakout campaign.
It's fun to watch a rookie shine in his first taste of MLB action. It's thrilling when a former All-Star returns to form after everyone thought he was washed. But it's equally exciting to see a role player turn into a major contributor. Perhaps he's a former top prospect, or maybe he's a journeyman veteran. Yet all of a sudden, he's making an impact every time he takes the field.
I certainly think that merits an award of its own.
In the NBA and the WNBA, they call it the Most Improved Player Award. Personally, I prefer Breakout Player of the Year – it just sounds more exciting – so that's what I'm going to call it. Without further ado, I present my picks for the inaugural (and unofficial) 2023 MLB Breakout Players of the Year.
AL Breakout Player of the Year: J.P. Crawford (SEA)
2023 Stats: 145 games, 638 PA, .266/.380/.438, .359 wOBA, .339 xwOBA, 134 wRC+, 4.9 fWAR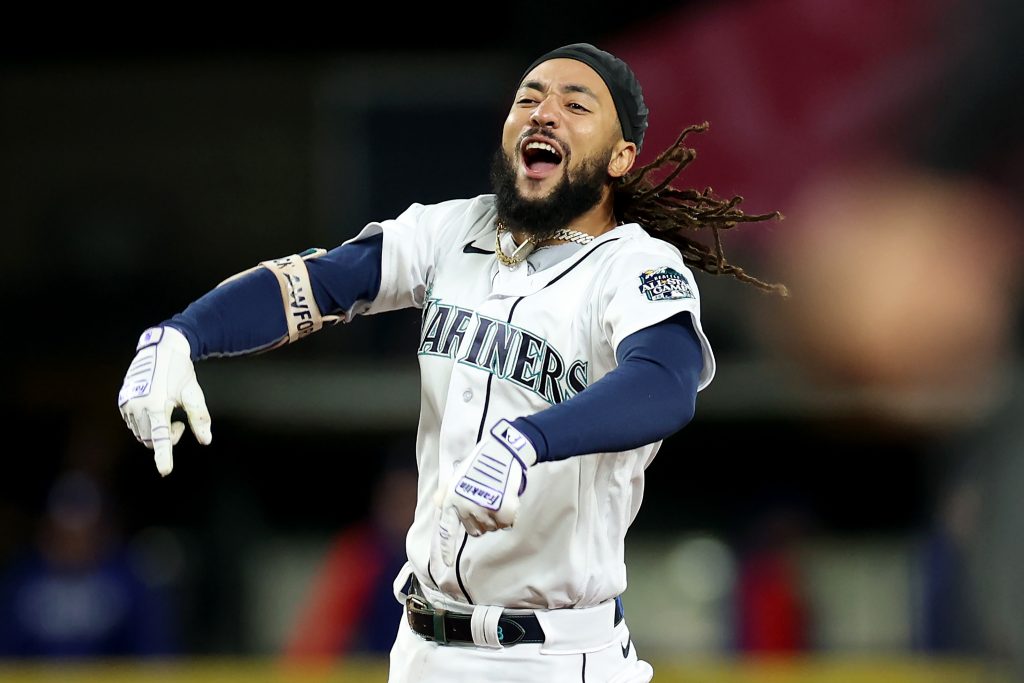 J.P. Crawford was a first-round pick in 2013 and a top prospect through 2018. However, across the first six seasons of his major league career, he never reached that top prospect potential. That's not to say he was a bust – he developed into a capable starter for the Mariners – but he just never became the perennial All-Star he looked like in his prospect days.
Finally, in 2023, Crawford became that guy. He didn't actually earn an All-Star selection, but he finished the year as a top-five shortstop in baseball by both FanGraphs and Baseball Reference WAR. The lefty-batter set new career highs in on-base percentage, slugging percentage, and walk rate en route to a 134 wRC+, sixth-best among qualified AL hitters.
Honorable Mention: Chas McCormick, Houston Astros (457 PA, 133 wRC+, 3.8 fWAR)
AL Breakout Pitcher of the Year: Zach Eflin (TBR)
2023 Stats: 31 starts, 177.2 IP, 3.50 ERA, 3.11 xERA, 4.8 fWAR
In his first season with the Rays, Zach Eflin hit career highs in starts and innings, while setting career lows in ERA and just about every ERA estimator.
He showed plenty of promise throughout his seven-year tenure with the Phillies, but he never quite put it all together, suffering one setback or another almost every year. Indeed, the one year when he was healthy and effective for Philadelphia was the shortened 2020 season; perhaps that would have been his breakout campaign if he had gotten to pitch more than 11 games.
By all three versions of WAR (FanGraphs, Baseball Reference, and Baseball Prospectus), Eflin was a top-eight pitcher in the American League. Indeed, it won't be surprising to see that he earned some down-ballot Cy Young support when the full results are announced later this month.
Honorable Mention: Kyle Bradish, Baltimore Orioles (30 starts, 2.83 ERA, 3.8 fWAR)
NL Breakout Player of the Year: TJ Friedl (CIN)
2023 Stats: 138 games, 556 PA, .279/.352/.467, .353 wOBA, .290 xwOBA, 116 wRC+, 4.4 fWAR
Unlike Crawford and Eflin, TJ Friedl was never a top prospect. Yet in a Reds lineup chock full of promising young talent, it was Friedl whose star shone the brightest in 2023.
With his strong contact skills and surprising power, the 28-year-old turned in a 116 wRC+ in his first full season of big league action. He hit 18 home runs, stole 27 bases, and showed off an accurate arm and good range in center field. All that added up to 4.4 Wins Above Replacement, per FanGraphs – the highest on his team and among the top 15 position players in the National League.
While he might be due for some regression at the plate (and he might be better suited for a corner outfield spot long-term), there is no denying that Friedl put his name on the map in 2023. He'll enter the 2024 season as the leadoff hitter and everyday center fielder for a promising Reds team.
Honorable Mention: Bryson Stott, Philadelphia Phillies (640 PA, 101 wRC+, 16 OAA, 3.8 fWAR)
NL Breakout Pitcher of the Year: Tanner Scott (MIA)
2023 Stats: 74 games, 12 saves, 2.31 ERA, 2.8 fWAR
If you aren't a Marlins (or an Orioles) fan, there's a good chance Tanner Scott wasn't on your radar before this season. The 29-year-old lefty has been a capable and durable relief arm since 2018 – he ranks among the top 25 in innings and appearances over that time – but control issues kept him from being much more than a second-division middle reliever.
That all changed in 2023. Scott finally started throwing strikes (and generating chase), and he cut his walk rate in half without sacrificing his dominant strikeout stuff. The result? He stopped bleeding runs and turned into one of the most effective closers in the game.
What's more, Scott wasn't just dominant; he was durable, too. The lefty ranked sixth among big league relievers with 78 innings pitched, helping him put up the highest fWAR and Win Probability Added among all relief arms – yes, even higher than Félix Bautista.
Honorable Mention: Seth Lugo, San Diego Padres (26 starts, 3.57 ERA, 2.8 fWAR)