Analysis
Rays' Gamble on Zach Eflin Is Paying Off
Zach Eflin is having a career year in Tampa Bay, and his breakout is a testament to the value of making adjustments.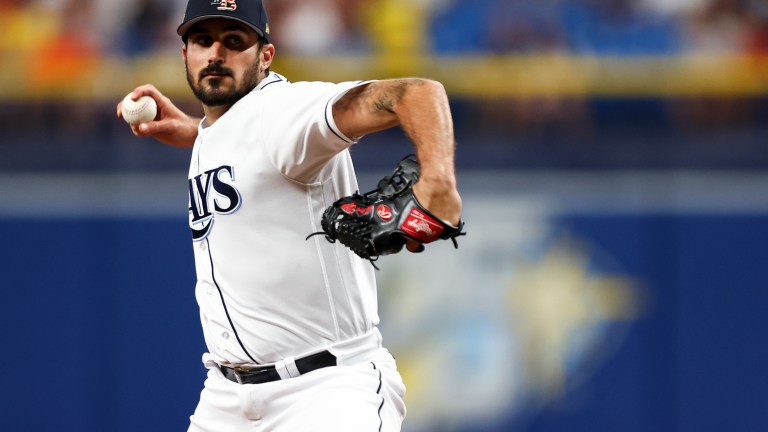 Like so many players before him, Zach Eflin is having a career resurgence in Tampa Bay, and he has helped the Rays to the best record in the American League.
Eflin was a highly touted prospect, making his MLB debut at just 22 years old in 2016, but was never able to live up to expectations. That said, he was a solid middle-of-the-rotation starter, posting an ERA under 4.50 in every season since 2018. His underlying numbers, though, were always better than his ERA, which led the Rays to sign him to a three-year, $40 million contract.
The contract has paid off immensely so far for Tampa, as Eflin has posted career bests with a 3.24 ERA, 3.09 FIP, and a WHIP under 1.00 through his first 16 starts. Eflin has kept his HR/9 under 1.00 as well and has had the best K/BB ratio of his career. In short, he has been the dominant starter the Phillies always hoped he could be.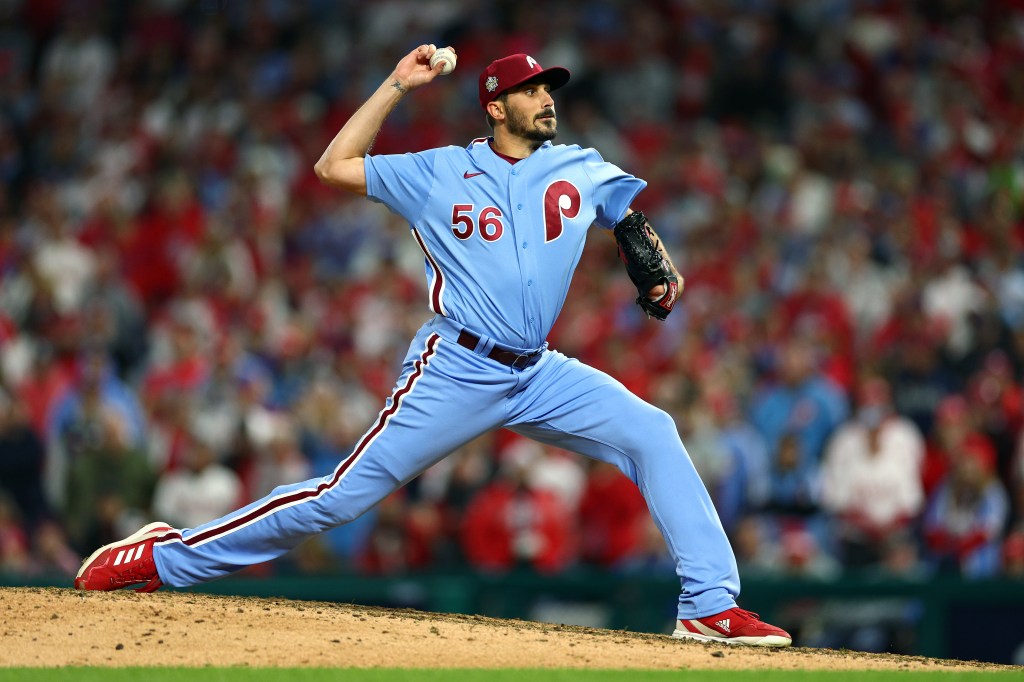 Eflin has found success despite his fastball velocity ranking in the bottom 15% of qualified pitchers, thanks to his wide repertoire of pitches and his pinpoint command. He is in the 90th percentile for walk rate and the 88th percentile for chase rate, which indicates he is able to put his pitches exactly where he wants them. Moreover, he consistently keeps hitters off balance thanks to his ability to tunnel his pitches.
While he is not blowing hitters away with overpowering stuff, Eflin generates a lot of weak contact, as he is in the 82nd percentile in opponents' average exit velocity. He is also in the top 10% of the league this season in xERA, xwOBA, and walk percentage, again the result of inducing weak contact with elite command.
Eflin's emergence as a top-end arm this season can be attributed to several major changes he made to his arsenal of pitches starting in 2021, from which point Eflin has seen his FIP, WHIP, and ERA drop each year.
First, Eflin added a cutter to his pitch mix in 2021 and is throwing it a career-high 27.2% of the time this season. He has also increased his curveball usage from 11% in 2021 to 29% this season. The breaking pitch has been elite, as opponents are hitting just .143 against it and have struck out on the pitch 47 times.
As he increased his usage of the cutter and curve, he decreased his slider usage from over 24% of the time in 2021 to below 1% in 2023. This was significant for Eflin, as hitters were hitting .321 off his slider in 2021, the last year he used it as a primary pitch.
What has allowed Eflin to take such a significant leap this year, though, is that he has moved away from his four-seam fastball. He threw the pitch over 15% of the time last season, and that number has dropped to below 3.5% this year.
As someone whose fastball velocity is in the bottom 15% of the league, decreasing its usage has made it that much more effective. As hitters become used to seeing pitches in the mid-80s, a low-90s fastball plays much faster. This is reflected in Eflin's statistics, as his opponents' batting average against the fastball has dropped in correlation to his usage of the four-seam.
Eflin's career resurgence in Tampa Bay is a testament to the value of adjustments and his ability to continue to adapt at the major league level. As has so often been the case when pitchers join the Rays, Eflin's breakout has shown yet again that oftentimes simple adjustments can make a world of difference in production.