Analysis
MLB's Best Curveballs
There's nothing more aesthetically pleasing than a great curveball, but these benders are more than just a pretty pitch.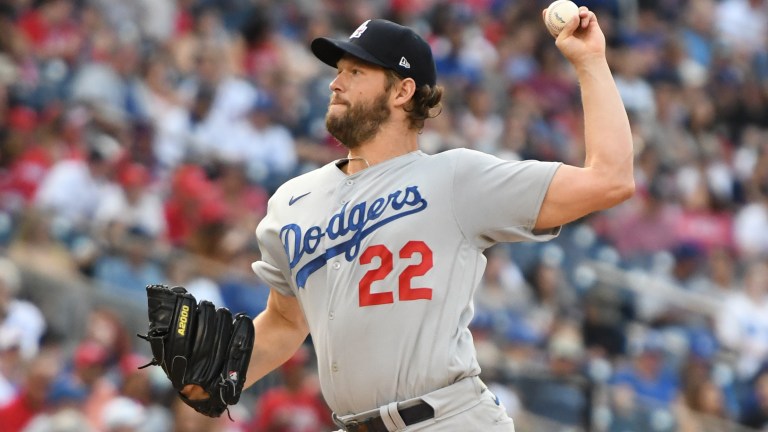 Last week I highlighted the best changeups in baseball, and this week, I'll be covering the best curveballs in baseball. It's such a fun pitch to dissect because it's thrown in so many different ways with different movement and velocity combinations.
On one end of the spectrum, you have Alec Mills who throws the slowest and loopiest curveball there is, averaging 66 MPH with 75 inches of vertical drop. On the other end, you have Joe Kelly, who possesses a knuckle-curve that averages over 87 MPH and falls off a table, managing to drop 46 inches on the way to home plate.
With hard curveballs becoming a trend throughout baseball, it must be noted that half of the curveballs designated below as the best in baseball are thrown below 80 MPH. The data doesn't lie that throwing curves harder is the way to go, as curves thrown over 80 MPH yielded a wOBA against of .235 and curves thrown below 80 MPH yielded a wOBA against of .291, but there are always exceptions to the rule.
Corbin Burnes – Milwaukee Brewers
It's almost getting ridiculous analyzing Corbin Burnes' pitch mix because every pitch he throws is that good. Aside from his cutter, which due to sheer volume of use may be the best performing pitch in baseball, his curveball is as nasty as any pitch comes, whiffing batters at a 50.3% clip, which was the 8th highest whiff rate among all pitches in baseball.
No one could touch it due to its high spin nature and sharp bite. Among 998 pitches that were thrown more than 250 times in 2021, Burnes curveball produced the lowest average against, allowing just an .069 average. Corbin Burnes is playing the game on rookie mode with the way he's able to dismantle hitters and get them to swing at pitches that aren't remotely close to the zone.
Julio Urías – Los Angeles Dodgers
A week after finding himself on the best changeups list, Urías finds himself on the curveball list too. It's not so surprising when you dig deep into Urías' pitch arsenal why I believe he could win the NL Cy Young in 2022.
He threw his curveball on 34% of pitches, which was the fourth highest curve usage, but even despite such high usage, Urías held hitters to a .181 wOBA, 6th lowest among starters with more than 300 curves thrown in 2021. I mean, if you can make Fernando Tatis' knees buckle on a curveball, you're doing something right.
Max Fried – Atlanta Braves
When looking at movement and velocity data, Fried throws a curveball reminiscent of the great Clayton Kershaw. Fried's 74 MPH hammer is one of the slowest curves in the game and drops an astounding 65 inches, which is nearly identical to Kershaw's curveball.
In terms of production, Fried's curve is flat out filthy. He allowed just a .160 batting average, and .203 xwOBA, which was third lowest behind Corbin Burnes and German Marquez's curveballs. If you need anymore assurance that Fried's 12-6 spinner is legit, just watch him strikeout the un-strikeout-able Juan Soto with it.
Charlie Morton – Atlanta Braves
At 37 years of age, Charlie Morton produced one of the best seasons of his career behind the use of a 3000 RPM curveball. The more incredible thing is sticky stuff wasn't a factor for Morton, whose spin rates stayed the same all season.
In 2021, Morton's curveball was the highest rated pitch by Baseball Savant's Run Value metric, which quantifies how much a pitcher limits run creation with a certain pitch. What sets Morton's curve apart is the massive amount of horizontal movement it gets. Compared to other curves at the same velocity, his gets 6 more inches of horizontal movement. It can look like it's going to hit a batter and end up at the bottom of the zone, or look like a strike down the middle and end up in the other batter's box. Hitters are helpless against it.
Joe Musgrove – San Diego Padres
Joe Musgrove's pitch mix is simply a work of art. He throws his slider and curve more than his fastball, and basically pitches backwards. It's an awesome approach that other pitchers with underperforming fastballs could use as a template.
Thrown at 82 MPH with a ton of movement, hitters are unable to decipher it from his slider. It's a tunneling masterpiece and is what makes Joe Musgrove so tantalizing as a pitcher entering his prime. All in all, hitters mustered just a .126 batting average against the sharp breaker.
Craig Kimbrel – Chicago White Sox
There are not many relievers that succeed by relying heavily on a curveball, because it's hard to consistently throw curves for strikes, but Kimbrel has defied that by getting batters to swing at 40% of curves thrown out of the zone.
His nasty knuckle-curve and rising fastball combination have kept him at the top of the reliever game for more than a decade now. With a poor second half behind him, Kimbrel should be able to bounce back and build on a great season for his curveball which had a 59% whiff rate while not allowing a single homer on the pitch.
Clayton Kershaw – Free Agent
You thought the king of the bender wasn't gonna be on this list? It wouldn't be complete without it. Since 2015, only Corey Kluber's curveball has yielded better results in terms of wOBA against, so it's fair to say Kershaw's 12-6 curve is one of the best of all time. If there is one pitch that I can replay over and over in my head, it's Kershaw's curveball. Where will Kershaw take his curveball next?