Analysis
Minnesota Twins Guide to the Trade Deadline (And Beyond)
The upcoming trade deadline will confirm if the Twins are settling for a playoff spot or ready to compete for a World Series.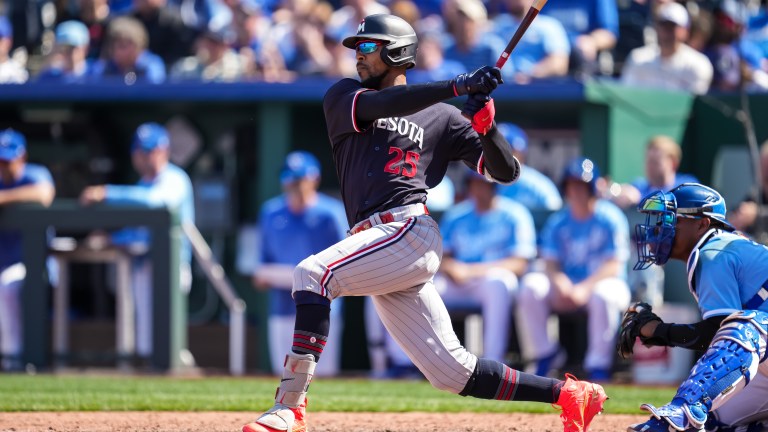 The Minnesota Twins have been one of the most confusing teams to me this season. As someone who split their childhood between Baltimore and St. Paul, both the Twins and Orioles have a special place in my heart. Unfortunately, for the better half of my 24 years on earth, the Twins have tormented me, and this year is no different.
Coming into this season, I was impressed with the moves made over the winter. I thought that this was their division to lose, and I still believe that. However, they should have a ten-game lead over the division by now, not two and a half. They should be well clear of a .500 record, not fighting to stay above.
The Twins need to make significant changes between now and season's end. It all begins with what the team decides to do at the deadline.
Trade Deadline
The Twins front office has a lot of thinking to do as they approach the deadline. The questions are whether they are going to buy or sell and to what degree. With a farm system that ranks in the middle of the pack compared to the rest of the league, obtaining prospects can't hurt. On the other hand, the Twins are in a playoff spot and could lock it up with the right acquisitions.
When you consider that this was the sentiment at this same point last year, it feels like a broken record. As the Twins approach the trade deadline, the right strategy should be to buy strategically and listen on offers for the veterans.
Shore Up the Bullpen
The Twins have had one of the better bullpens in baseball to this point. The unit's current ERA of 3.57 is the fourth-best in baseball. This is thanks in large part to Jhoan Duran, Griffin Jax, and Brock Stewart, who are all having great seasons.
They could use some assurance in the front of the bullpen. On the off chance they have a starter get knocked around and bounced early, they need an arm or two. If they can acquire a reliever that prevents them from having to go to Cole Sands or Jovani Moran (who have been fine but not good), it will help.
Justin Lawrence from the Rockies would be an ideal add. Lawrence is likely going to be an expensive option but would make the Twins' bullpen the best in baseball. Another Colorado arm that would make sense is Brent Suter. Suter is a free agent at the end of the year and would be a rental. He has a 2.62 ERA for the Rockies this year.
One player that would be interesting and whom the Twins should check in on is David Robertson. If the New York Mets decide they want to sell, Robertson is almost a certainty to move. The veteran would provide the Twins with another lockdown arm.
With an already good bullpen, you might ask why should the Twins go after another reliever. The offense is hard to trust at this point. There is no guarantee that they show up. By adding to the bullpen, the Twins could enter the playoffs with a top-three rotation and a top-three bullpen. This type of move will help them win games when they receive minimal offensive support.
Add a Center Fielder
One of the most disappointing aspects of this Twins team has been Byron Buxton not playing center field. Instead, we have been subjected to Michael A. Taylor with a dash of Willi Castro and Nick Gordon.
Taylor is a good defender, but the bat leaves a lot to be desired. With Buxton in the DH spot and Taylor in center, it feels as if a lineup spot is being wasted. Taylor has an 84 wRC+ and is hitting .219, which continues to hurt the Twins on offense.
Who the Twins target depends on a couple of things. If they believe that with the offense turning around they could make a run at the World Series with a big trade, then they should do it. In such a case, the player they should target is Cody Bellinger.
Bellinger would be a massive upgrade over Taylor in center for the Twins. However, Bellinger looks to be one of the more expensive bats on the market, so the Twins would need a compelling offer. Adding a good defender and his 144 wRC+ would do wonders for this lineup.
Other than Bellinger, two less expensive targets would be Dylan Carlson and Tyler O'Neill. Carlson would be the better of the two options. A 102 wRC+ coupled with his high-quality defense would certainly be an upgrade.
O'Neill will likely be cheaper but is in the midst of a second disappointing season. He has loud tools but can't seem to put it all together. With the Cardinals looking to sell, the Twins should do their due diligence on both outfielders.
Veterans That Could Be Moved
The first player that should be available is Max Kepler. Twins fans may not feel like he has a ton of trade value at the moment, but he is an above-average defender in right field and an average hitter this season. Joey Gallo, Matt Wallner, and Trevor Larnach make Kepler expendable. He is also a free agent at the end of the season and likely isn't returning.
This is going to receive pushback, but I think the Twins should also consider trading Donovan Solano. He has been one of the best hitters on the team this year, with a 120 wRC+, but he is also 35 years old and on a one-year contract.
Solano is not a good defender, but with this shaping up to be a barren trade deadline, the Twins could cash in here. There will be teams hungry for a good veteran bat. With Royce Lewis and Jorge Polanco returning soon, Solano could become obsolete.
Finally, the Twins should listen to offers for their veteran pitchers on expiring contracts. Either Kenta Maeda or Sonny Gray could fetch quite the package, as they would be two of the better pitchers available. It has also been made fairly clear that neither wishes to remain in Minnesota past this year. While that could change, it should prompt the Twins to cash in now. I think there is a decent chance one of these players is moved.
These are all trade situations that the Twins should consider. After losing serious prospect capital in the Tyler Mahle trade, they have an opportunity to recoup it. Louie Varland is not Maeda or Gray, but he can hold it down as the fifth starter. They could also have Chris Paddack looking to return before the end of the year. These deals would not put the Twins out of contention.
Strategy Beyond the Deadline
The offense is starting to show signs of life thanks to some young talent. Since the All-Star break, the Twins have a 9-2 record. They are averaging 5.7 runs per game in those 11 contests, compared to 4.1 runs per game before the break. This is thanks in large part to their young players.
Lean On Young Talent
Alex Kirilloff has been on a tear in the second half. Thus far, he has a 208 wRC+ with four home runs. He finally looks fully healthy and is showing what he is capable of. Fresh off winning AL Player of the Week, he is helping kick this offense into gear.
Matt Wallner has been a regular on the green line light rail going from St. Paul to Minneapolis when someone goes down. Then, he heads back to St. Paul when they are healthy again. So far in the second half, he has stayed with the Twins in Minneapolis, and for good reason. In his 18 games this year, he has a 164 wRC+ and is striking out less than he ever has at any point since being drafted.
Royce Lewis, unfortunately, suffered an injury after just 28 games with the team. He will hope to return in early August and should provide a boost. In his 28 games this year, he has a 132 wRC+ and looked like the best bat in the lineup.
Edouard Julien is the best thing to happen to the Twins this year. The rookie is hitting the cover off the baseball and is the best bat in the lineup. He has the highest wRC+ of anyone on the team with more than 20 games played (which eliminates Wallner).
The Twins need to rely on these younger players and keep them in the lineup as much as possible. There is no reason that Matt Wallner should return to St. Paul again for the rest of his career. These players and their success is going to be critical for the Twins to make a postseason run.