Analysis
2023 Free Agent Profile: Kenley Jansen
Kenley Jansen logged another successful season in his first year since leaving the Dodgers, saving 41 games in 48 chances.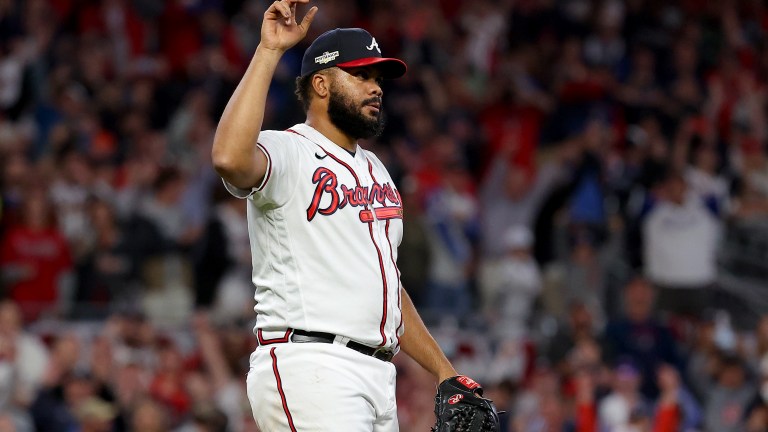 Position: RP
Throws: R
Age: September 30th, 1987 (35 years old)
2022 Stats: 64 IP, 3.38 ERA, 41 SV, 85 K, 3.21 FIP, 2.34 xERA, 11.95 K/9, 3.09 BB/9, 1.1 fWAR
Kenley Jansen had another solid campaign in 2022, pitching a full season for the 12th consecutive year. He ranked first among NL relievers in saves and sixth in strikeouts, while finishing 20th in innings pitched and FanGraphs WAR. He no longer looked like the dominant closer he once was, but Jansen proved he can still be an excellent relief pitcher in his mid-thirties.
Indeed, at 35 years old, Jansen still has plenty of gas left in the tank. He'll spend this winter looking for a new home where he can continue to close out ballgames. He has already accomplished just about everything he could hope to achieve in his career, but he's not done yet.
Kenley Jansen's Path to Free Agency
Kenley Jansen signed with the Dodgers in 2004 as a light-hitting catcher. Fast forward just a few years, however, and he was one of the best closers in baseball. Through 12 seasons in L.A., he racked up 350 regular-season saves and another 19 in the playoffs. He made three All-Star teams, won two Trevor Hoffman Awards, and once finished top-five in Cy Young voting. In 2020, he helped the Dodgers win a World Series.
Thus, it came as a bit of a shock this past March when Jansen signed with the Atlanta Braves. He had been in the Dodgers organization since his 17th birthday. L.A. had room in the bullpen and the payroll, and they could have offered him a competitive deal. Instead, they chose to trade for Craig Kimbrel – another veteran closer with a $16 million salary. In hindsight, the Dodgers almost certainly wish they had just stuck with Jansen.
Jansen looked shaky in his Braves debut, giving up three earned runs in an inning of work, but he settled down after that. Through the end of July, Jansen had a 3.43 ERA, 2.53 FIP, and 4.91 strikeout-to-walk ratio. He saved 24 games.
The Braves' closer struggled through a few bad outings in late August and early September, but he picked things up by the end of the season. He finished the year with a 3.38 ERA, 3.21 FIP, and 41 saves in 48 chances. Jansen will head into free agency as one of the best relief arms available for the second-straight year.
Kenley Jansen Contract Projection
Kenley Jansen signed with the Braves for $16 million last offseason. He's a year older now, and his numbers this past season weren't quite as impressive as they were the year before, but he should still be able to command an eight-figure salary. He will most likely be seeking a multi-year deal, which he was reportedly looking for last winter before ultimately accepting Atlanta's one-year offer.
A good comp is the two-year, $23 million contract David Robertson signed with the Phillies ahead of the 2019 season. Expect Jansen to sign a two-year deal for somewhere between $20 and $25 million.
Top Five Landing Spots for Kenley Jansen
In addition to seeking a multi-year deal, Jansen will presumably seek to sign with a contending team where he can be the closer. He might have to compromise in one of those areas in order to get a deal done, but he should have no shortage of suitors.
New York Yankees
Clay Holmes broke out as a dominant closer this season, but he doesn't have a stranglehold on the position. The Yankees could use an established closer like Jansen, and they certainly have the funds to meet his demands.
Seattle Mariners
The Mariners finally ended their postseason drought in 2022. They'll be looking to go further next season, and adding a top-of-the-line closer could help them do just that.
San Diego Padres
The Padres already have a closer in Josh Hader, but he and Jansen could team up to give San Diego both a right-handed and a left-handed option at the end of games. As an added bonus, signing Jansen would be a great way to show up the Dodgers, which the Padres would surely enjoy.
Texas Rangers
The Rangers are willing to do what it takes to return to contention as soon as possible, as they proved last offseason by signing Marcus Semien and Corey Seager. They should be aggressive again this winter, and they have an opening at the back of their bullpen. Jansen could be their guy.
Detroit Tigers
The Tigers are on the cusp of contending, and they could help speed along the process if they're aggressive in free agency this winter. They might have to pony up some extra cash to convince Jansen to sign, but a good multi-year offer could get the deal done.
Final Prediction for Kenley Jansen
Kenley Jansen signs a two-year, $24 million contract with the New York Yankees.
The New York Yankees are the best fit to give Jansen everything he'll be looking for: money, saves, and the chance to win another World Series. The Yankees need to shore up their bullpen this offseason, and we all know how much they love to sign marquee names. Jansen definitely fits the bill.