Feature
Justin Verlander vs. Dylan Cease: A Battle of Generations
Not often do we get to watch a surefire Hall-of-Famer square off with one of the best young pitchers in the game.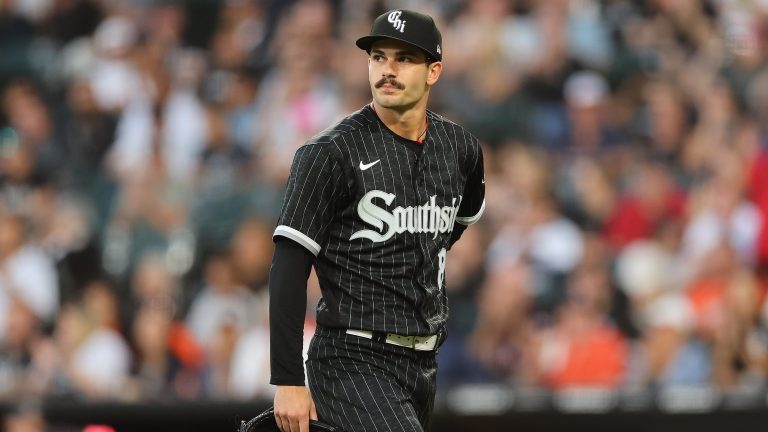 Arguably the best pitching matchup of the year occurred last night between the Houston Astros' ageless wonder, Justin Verlander, and the Chicago White Sox's up-and-coming star, Dylan Cease.
These two lead the American League Cy Young race, and one of them will most likely take home the hardware this fall. They have contrasting styles of pitching, but both have been incredible in their own right this season. Verlander continues to confuse hitters at 39 years old, while Cease has overwhelming stuff and has continued to improve upon his control en route to becoming an elite pitcher this season.
Both pitchers came into this matchup with an ERA under two with only a month-and-a-half left in the season. This was a historic feat, as the last time two pitchers with such ERAs faced off this late in the season was in 2004. It's safe to say that this matchup was easily one of the most hyped-up pitching duels of the season and of recent memory.
Trends Continue Early On
Verlander attacked the zone early, while Cease continued to throw filthy, but all-over-the-place, pitches.
Returning from Tommy John Surgery at thirty-nine years old, not many expected Justin Verlander to produce at the level he did earlier in his career. And all he's done is put together one of his best seasons ever. He attacked the White Sox early but they were able to string some singles together in the second and put up the first run of the game on a Josh Harrison infield single.
Verlander was able to lock in, as he always does, and escape the jam to prevent the White Sox from adding to their lead. He settled in excellently and proceeded to mow down the Sox, allowing only one baserunner total in the third and fourth innings.
Cease displayed his electric pitches early on as he features one of the best fastball-slider combinations in all of baseball. He showcased his slider, currently the best pitch in all of baseball by run value, early and often.
However, his high walk rate continued to haunt him as he walked the first two batters of the third inning. He was able to catch Jose Altuve sleeping on the bases and picked him off to give himself an opportunity to get out of the inning.
Cease left a pitch in the wrong spot for Bregman and he took it on a line to right field. And once again, the White Sox strategy of playing first basemen in right field failed them and cost Dylan the lead on this play.
Kyle Tucker came through following this hit from Bregman with another double to take the lead and continue to push Cease's pitch count early in the game. His biggest struggle throughout his young career was apparent as he threw thirty-three pitches in the third inning due to poor location and too many deep counts.
Cruise Control for the Legend
The future Hall-of-Famer, Justin Verlander, simply set his arm to cruise control and dominated this inconsistent White Sox lineup following the rough second inning. While Cease has dominated the last few months, Verlander has been the most consistent arm in the American League all season and proved it even further tonight. He is simply incredible and there's no other way to put it.
Verlander coasted for the middle four innings as he kept the Astros firmly in control for as long as possible. He commanded his fastball and slider as well as ever and seemed poised to get a win.
Growing Pains for the Young Stud
Dylan Cease has clearly established himself as an elite arm for years to come, but he's not quite a finished product at this point in his career. He was only able to make it through five frames as his location wavered and the Astros worked counts effectively.
Cease didn't get the best support from his defense but definitely did not have his best stuff tonight in comparison to some of the phenomenal starts he's put together over a record-breaking past few months.
His biggest mistake of the outing came on a hanging breaking ball to Jose Altuve in the fifth inning. While his slider is typically elite, this one was certainly not.
Breakthrough for Chicago
After being dominated by Verlander for the majority of the game, the bottom of the White Sox order made it happen.
Josh Harrison smacked one to left but tripped around first base and remained at first on what should've been a double. Following the first walk allowed by Verlander, Gavin Sheets entered the game as a pinch-hitter.
Verlander had the Sox number all day as even their hits were mostly singles up until this inning. However, Sheets came through with a huge game-tying two-run double to tie this game up. While his velocity jumped even higher in his last inning of work, Verlander's location wavered a bit and the White Sox finally capitalized.
The White Sox were able to come from behind for the second night in a row against the Astros and takeover late. Once Verlander exited following the seventh inning, they were able to take the lead in the eighth on a clutch base hit from Yon Moncada.
This win makes it five straight for a White Sox team that still has a chance to win the AL Central despite numerous struggles throughout the season.
Breaking through against Verlander allowed this win to be possible and the White Sox eventually made it happen.
Cy Young Race
Many believed that this head-to-head matchup could result in major implications for the AL Cy Young race. This ends up not being the case as both pitchers allowed three runs and neither separated themself from the other in direct comparison.
Coming into this game, Verlander was the odds-on favorite and he'll remain so following it as well. It is still his race to lose, but with over a month and a half left, Cease is far from out of the race.
These two arms have been electric all season for their respective teams and they're surely going to continue dealing the rest of the year. The winner of the AL Cy Young Award will certainly have earned it this season.