Analysis
James Paxton: Boston's Best Trade Chip or Key Contributor to a Red Sox Playoff Push?
As the trade deadline nears, the Boston Red Sox will soon have a tricky decision to make about starting pitcher James Paxton.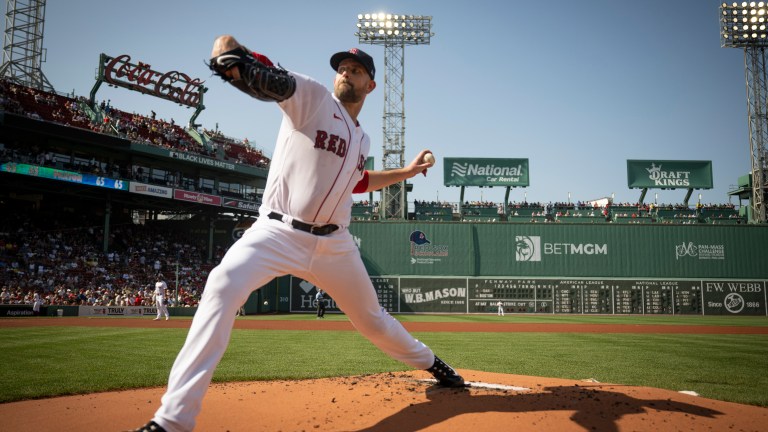 In a season that has at times looked dire, the Red Sox entered the All-Star break five games above .500 and only two games behind in the Wild Card race. With just three weeks until the trade deadline, this creates an interesting situation for the Red Sox.
If they can continue to build off of this momentum, a playoff spot is not out of reach. However, for every good streak the Red Sox have this season, there seems to be a bad one right around the corner. The inconsistency of their first half makes it hard to say how they'll perform after the break.
Amid all the unpredictability of this Red Sox season, one player has really emerged as a reliable piece for the team: James Paxton, the American League Pitcher of the Month for June. Since making his return to baseball after Tommy John surgery, Paxton is 5-1 with 64 strikeouts, 14 walks and a 2.73 ERA over 56 innings pitched.
On paper, he's the perfect trade candidate. A solid starter in the final year of his contract with a last place team. Any contending team looking to shore up their pitching rotation could benefit from adding Paxton. If the Red Sox decide to sell, the interest will be there.
But, if the Red Sox want to make a run at the playoffs, trading Paxton doesn't make a lot of sense. The best way for the Sox to keep winning is to get as many quality starts as possible. With the current state of their pitching staff, Paxton is probably their best bet at getting those starts. He has lasted at least five innings and given up two or fewer runs in all but two of his outings.
In a recent interview with MLB.com, Chaim Bloom said the bulk of the Red Sox's moves won't come until late July, basically meaning the Red Sox are playing the wait-and-see game. If the wins continue over the next few weeks, the Red Sox should be in a decent spot to make a playoff run. And, with the possibility of having Whitlock, Houck and Sale back by the end of August, taking the gamble to keep Paxton could actually pay off.
With that said, the Sox cannot afford any more major slip-ups this season. If they start to head back down toward or below that .500 mark, they should cut their losses and take the best deal they can get for Paxton.
It's a crucial time in the Red Sox season. Their possible playoff run, and the fate of James Paxton, will all come down to how the rest of July plays out.