Analysis
Is There Any World in Which Manny Machado Doesn't Opt Out?
Manny Machado is almost certainly going to opt out of his contract next winter. Is there anything that could happen to change his mind?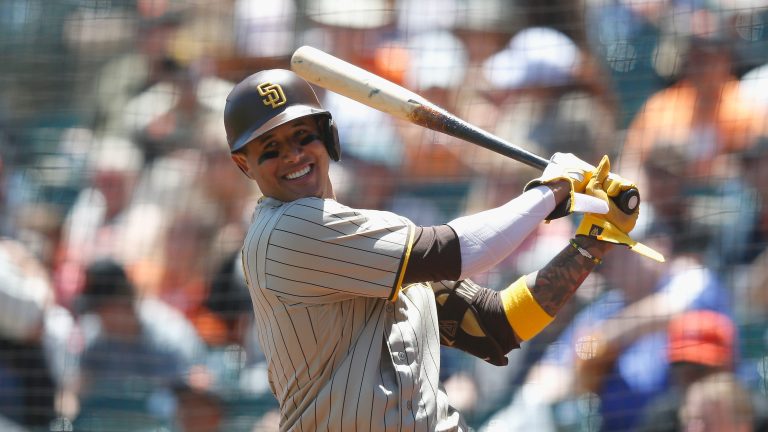 Since the day he signed his $300 million mega-deal, Manny Machado has been every bit as good as the Padres could have hoped. The star third baseman has remained in excellent health, playing 519 games – fourth among NL players in that time. In those contests, he's put up 16.5 fWAR, an average of 5.15 per 162. The Padres have paid him $89.11 million for his efforts, a mere pittance for four seasons of MVP-caliber production. To put that salary in perspective, the Red Sox reportedly offered Xander Bogaerts a four-year, $90 million extension last spring; a source close to Bogaerts' rightly called the offer "a slap in the face."
Machado will suit up in brown and gold once more in 2023, earning $32 million. After that, he has an opt-out clause in his contract. His chances of exercising the opt-out are high – he's said as much himself. He'll be entering his age-31 season with five years and $160 million remaining on his deal. A player with his talents could command significantly more on the open market. For evidence, look no further than the deals some comparable players signed this winter. 
The best near-age comp is Aaron Judge. Judge is entering his age-31 season; Machado will be in the same position next winter. The two aren't similar players – Judge has a higher ceiling while Machado has been more durable and consistent – but they're both superstar talents. If Judge could sign a $360 million pact, Machado should be in for a big payday too.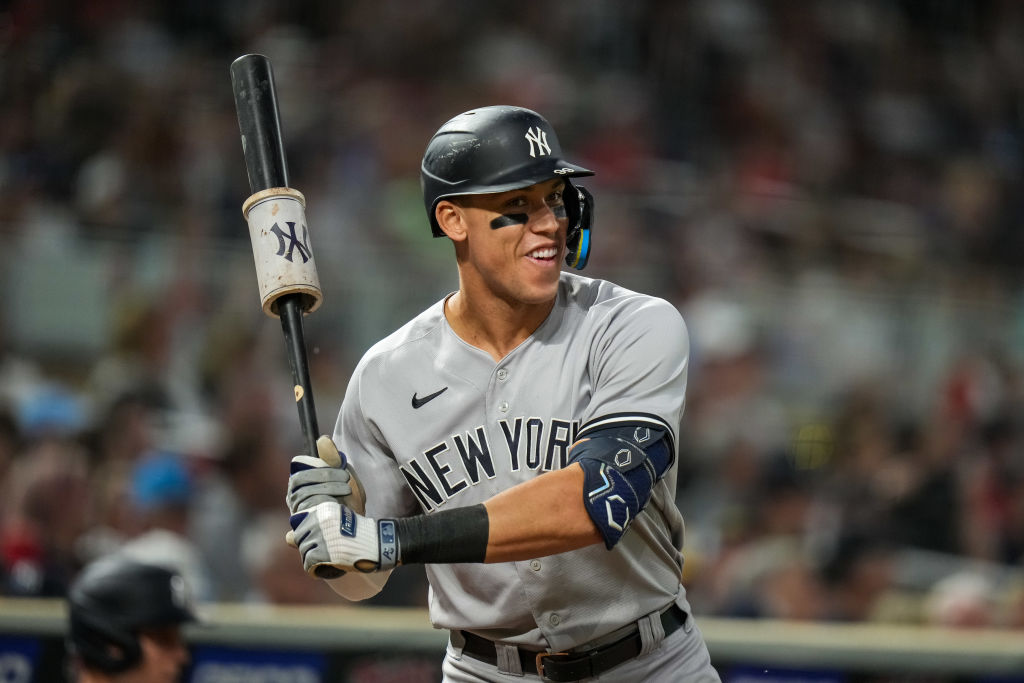 Another strong comp is Xander Bogaerts, who signed an eleven-year deal with a $25.45 million AAV. Bogaerts and Machado are the same age, so Bogaerts is a year younger than Machado will be next offseason. However, Bogaerts isn't quite as talented as his new teammate. Machado already has four seasons with 6+ fWAR under his belt, and he was on pace for another such season in 2020. Bogaerts had his first six-win season this past year. If Bogaerts could command $280 million in guaranteed cash, Machado should easily surpass the $160 million remaining on his current deal.
It's no surprise, then, that Machado is planning to opt out. The Padres have been expecting this news for a while, as have most fans and media outlets. Machado has been appearing on lists of next year's top free agents all winter, albeit with the words "opt-out clause" in parentheses next to his name. These parentheses got me thinking: what would have to happen for Machado not to opt out? It seems almost inevitable he'll test the waters of free agency, so what would have to happen to change his mind?
The most obvious answer is that the Padres offer him a long-term extension, nullifying his opt-out clause. The other possibilities are less fun to think about: a down year or an injury. However, I'm honestly not sure that either of those possibilities actually convinces Machado not to opt out. Throughout his ten-year career, he's been a perennial All-Star and the picture of good health. Even if he struggles mightily in 2023, his chances of bouncing back in 2024 are high. Machado knows how good he is, and one disappointing season isn't going to change that.
Other superstar players have entered free agency after a down year or an injury and still done well for themselves. Trevor Story signed for six years and $140 million after a mediocre showing in 2021, while Justin Verlander signed for two years and $50 million that same winter after missing the entire season recovering from Tommy John. Therefore, barring a pretty terrible injury (knock on wood), I'm confident Machado will exercise his opt-out clause no matter what happens in 2023. He strikes me as the kind of guy who would bet on himself even if the odds were stacked against him. It's that tenacity that makes him such a good ballplayer in the first place.
The one thing that gives me pause is the Nolan Arenado of it all. This offseason, the 31-year-old superstar third baseman had the choice to opt out of the five years and $144 million remaining on his contract. You couldn't dream up a better comparison for Machado's situation. Arenado, as we now know, decided not to exercise the opt-out; how can I be so confident Machado will make the opposite decision?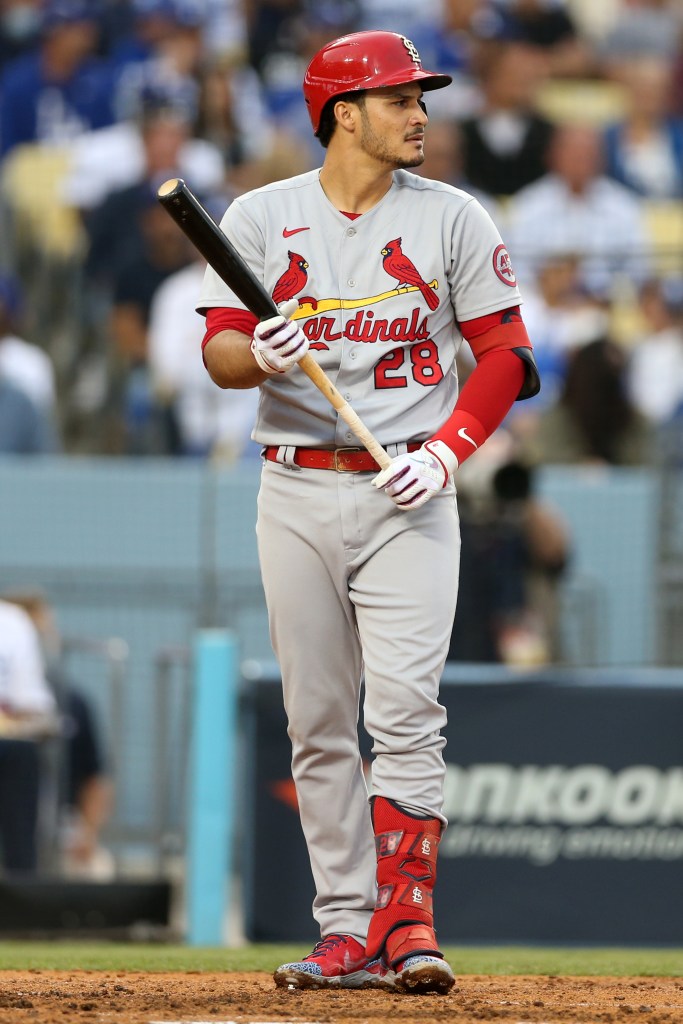 For one thing, we have to consider more than just the individual players when making a comparison. Machado and Arenado may be similar players in similar situations, but the timing of their opt-outs is entirely different. Arenado had to make his choice before the 2022 offseason began. He couldn't have known how quickly the market would move. He couldn't have known how many players would sign massive long-term deals. Arenado was used to glacially slow winters in which owners cried poor for a litany of reasons. If he could have foreseen the market this year, he might have changed his mind.
What's more, the free agent market this winter was flooded with top-tier talent. Next year, there won't be nearly as much competition. Shohei Ohtani headlines the class, but things thin out pretty quickly after him. The best position player after Machado figures to be Matt Chapman. Chapman is an excellent player in his own right but hardly a difference-making star. Arenado would have been up against star infielders like Trea Turner and Carlos Correa. Machado will be in a class of his own.
Finally, we have to remember that players make decisions for more reasons than just money. Arenado could have earned a raise in free agency, but clearly he's happy where he is. The potential earnings weren't enough to convince him to leave. Machado, on the other hand, has already stated his intentions to play the field. He's been wined and dined as a free agent before, and he wants that experience again. Simply put, I don't think much of anything will change his mind.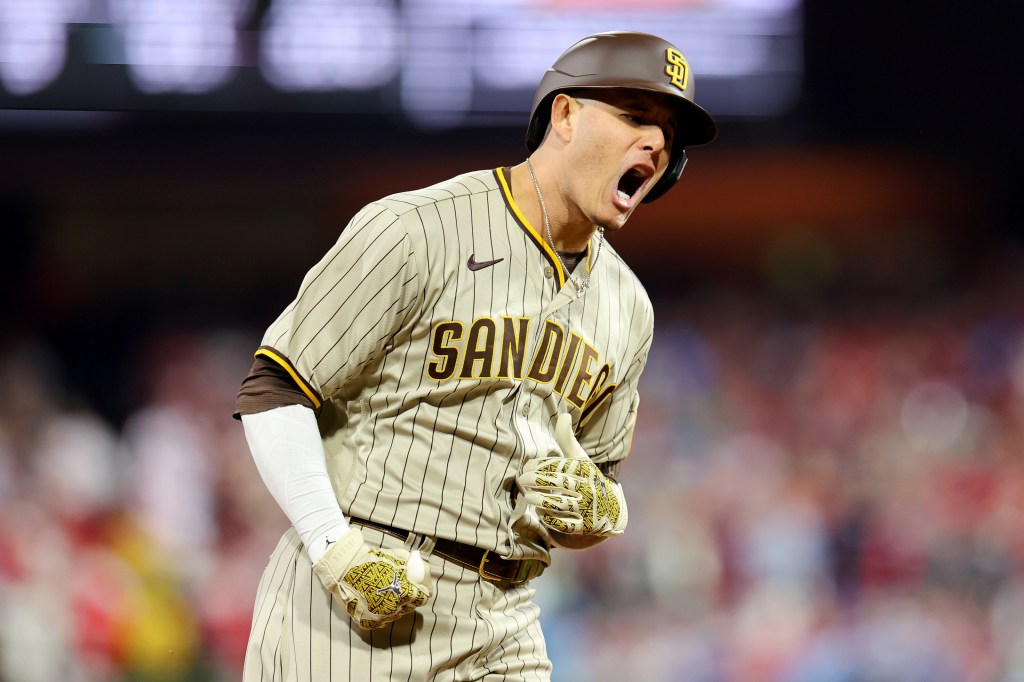 When players sign long-term deals of eight, ten, or even thirteen years, no one expects them to continue producing at a superstar level for the duration of the contract. Instead, teams are betting the player will be good enough in the beginning of the deal to make the final few years worth it. In other words, the first several years are designed to be team-friendly; the last few pay the player more than he'd earn on the open market.  
In Machado's case, however, the second half of his contract looks like as big of a bargain as the first. He could earn himself another mega-deal on the open market, and that's precisely what he's going to try to do.