Analysis
Gerrit Cole Has Quietly Lived Up to His Contract
The Yankees haven't reached their ultimate goal of winning a World Series since signing Cole, but the ace has more than lived up to his contract.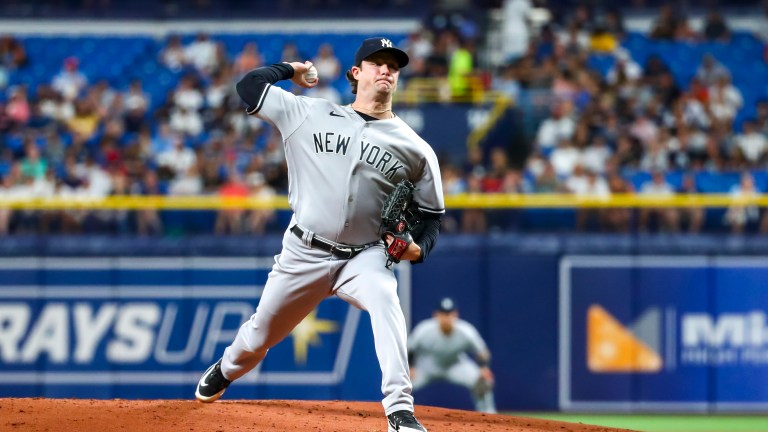 When the Yankees signed Gerrit Cole after the 2019 season, the organizational expectation was that they had secured the ace needed to launch themselves into the championship window that first began to open during their surprise run to the ALCS in 2017. The "Baby Bombers" were maturing, and with Cole coming off of a 326-strikeout season, it was only natural the Yankees went all in on the right-hander.
And go all in they did. The Yankees offered Cole a nine-year, $324 million contract, making Cole the highest-paid pitcher in MLB history. It was the biggest contract the Yankees had ever offered and is still second all-time for the Yankees (only trailing Aaron Judge's nine-year, $360 million deal signed this off-season). It's also the ninth most lucrative deal in MLB history.
A contract of this magnitude often leads fans to have expectations that are so high they are simply unattainable, and even if a player is a dominant force, his achievements go unappreciated by the fanbase because they simply expect that dominance.
Cole certainly falls into this category, though it is really no fault of his own. Over the course of his time in New York, the team has failed to reach the World Series, and he has taken more than his fair share of blame for this. Additionally, he has been overshadowed by the absolutely otherworldly performances of Aaron Judge, who seems to do something incredible each and every time he takes the field.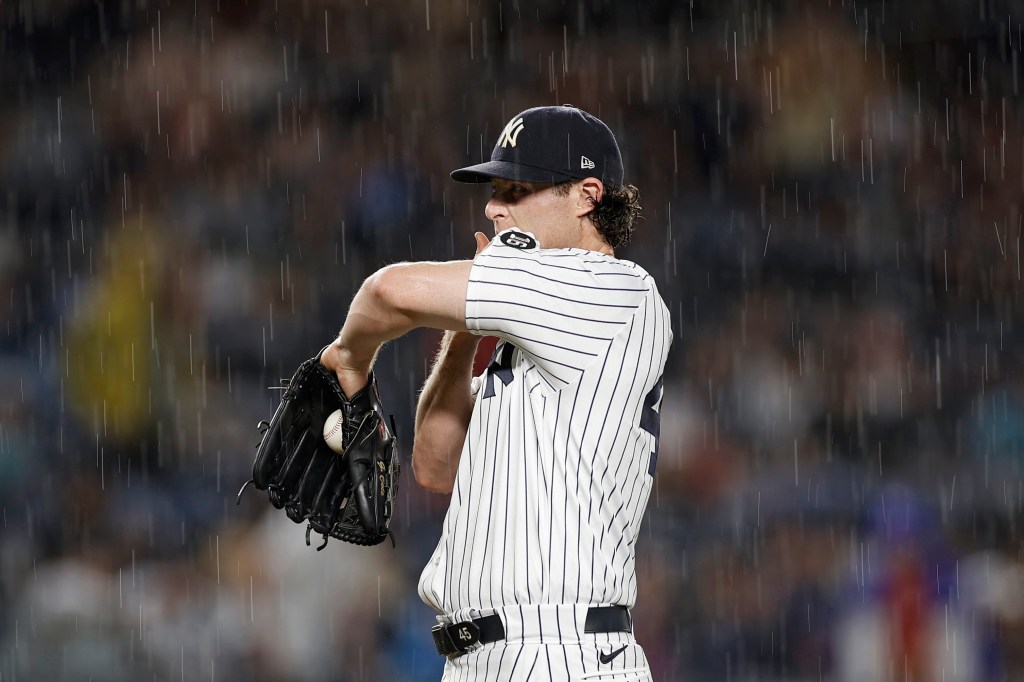 However, despite this lack of recognition, Cole has been everything the Yankees could have hoped for and more. Since joining the team in 2020, Cole has never had an ERA over 3.50. He has been an All-Star each of the last three seasons and has finished in the top 10 for the Cy Young Award every year he has been in New York.
The righty led the American League in wins, complete games, and K/BB ratio in 2021. He followed that up by leading all of baseball in starts and strikeouts in 2022, and allowed the fewest home runs of any qualified pitcher in the American League that year as well. He ranked in the top 10% for strikeout percentage in both 2021 and 2022.
Cole has continued to succeed this season, as he is still eating innings for the Yankees while posting a remarkable 2.78 ERA thus far. He has already accumulated 4 wins above replacement this season, trailing only Shohei Ohtani in bWAR for starting pitchers, and has amassed 14 quality starts. Still, these accomplishments go relatively unnoticed due to his team's offensive struggles without Judge in the lineup.
As one would expect based on these numbers, Cole's underlying metrics are absolutely outstanding. All five of his pitches are above league-average velocity, as his offerings range from the upper-90s to the mid-80s keeping hitters off balance. He is in the 70th percentile or better in terms of K%, BB%, chase rate, fastball velocity, fastball spin, and curveball spin.
Opponents are hitting just .201 and .200 against Cole's fastball and slider, respectively, which are the only two pitches Cole features more than 20% of the time. His fastball, curveball, cutter and slider are all above league average in vertical movement and horizontal movement, making for an absolutely lethal pitch mix.
Cole shows no indication of slowing down anytime soon, and he has built a resume that puts him in the upper echelon of starting pitchers of his generation thanks to the longevity of his success, as well as the dominance of his peak. While everyone expects greatness from Cole, it is important to take a step back and appreciate that greatness and not take it for granted as he quietly lives up to his massive contract.
Stats and rankings as of July 22, 2023.