Analysis
Four Moves That Should Happen Before Spring Training
It's never too late to get better, and these four teams could all use some help from one of the remaining free agents.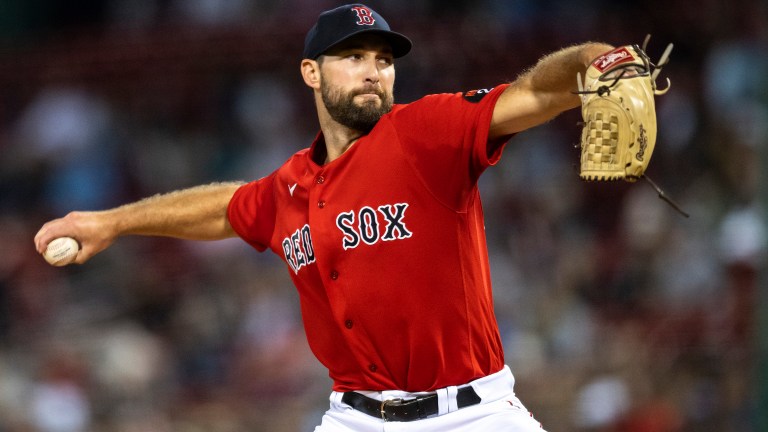 We're finally approaching baseball season! Spring training is right around the corner as we look forward to another great MLB season. The offseason has been filled with moves and changes as some teams have changed their roster in many ways, and some have simply filled the holes they needed to fill.
However, there are still some quality players available on the market that could elevate numerous rosters. Furthermore, there are many teams that hope to contend in 2023 with holes that still need to be addressed.
Late offseason pickups can often turn into some of the most low-cost, high-impact moves of the winter for many teams. There's a lot of value that can be found in the market of the leftovers that weren't able to find a deal over the past few months.
So, I want to look into four teams that can seriously improve their roster prior to the season with the remaining free agents. All of these teams have a need for help at a position with a quality option still on the market.
It's never too late to get better, and you never know the difference a late addition can make on a roster, whether it be for depth purposes or a new starter at a given position. Let's get into four moves I think should be made as soon as possible.
The Dodgers Bolster Their Lineup
The Los Angeles Dodgers have consistently been one of, if not the favorite for the World Series over the past five years. However, they've got more holes this year than they've had the past few seasons, and they haven't done quite enough this winter to keep up with the moves of many other teams in the National League. They were knocked out last season by their rival Padres, and San Diego spent $280 million on Xander Bogaerts and will get Fernando Tatis Jr. back in late April.
One of the most glaring issues with the Dodgers is in the outfield. They obviously have one of the best players in baseball in Mookie Betts, but their other two spots are set to be a combination of Chris Taylor, Trayce Thompson, and James Outman. While all three of these players have the ability to be productive, none are surefire starters.
Taylor is best suited to be a versatile Swiss Army knife, and while he can start in the outfield, it doesn't maximize his talent. Thompson was very solid last year, but I'm not sure the career journeyman can replicate that. Outman is a young and talented player, but it's hard for a team with aspirations like the Dodgers' to rely on a rookie.
The Dodgers have ample resources to continue filling out this roster, and even though they believe in their young talent, it may be smart to add some veteran depth. This leads me to think the Dodgers should sign Jurickson Profar.
He's possibly the best offensive player still available, and he's coming off of a strong season in which he played primarily outfield. Furthermore, this move would take someone who helped the Padres last year and put him in Dodger blue to help stop San Diego.
Profar isn't an elite player, but he has great plate discipline and can slot into an outfield spot on any given day. He would provide even more defensive versatility to a team with many players capable of playing all over. He can deepen the lineup and provide some pop late in the order for Los Angeles as well. The Dodgers need more in my opinion, and Profar is at worst a versatile bench bat and at best the starting outfielder they need.
The White Sox Add Pitching Depth
The White Sox already had a pretty underwhelming offseason in many ways, but it got even worse recently. With the news breaking about the Mike Clevinger investigation, the White Sox's one add to their rotation looks like he may not even pitch for them. This team lost Johnny Cueto, who was excellent last season, and is now potentially left with Davis Martin as their fifth starter and either a bullpen arm or unproven prospect Sean Burke as their sixth option.
Neither of those arms should be starting for a team hoping to return to the playoffs, and even if Martin earns a spot, there's such minimal depth behind him. Not to mention, Michael Kopech has yet to put together a healthy season as a starting pitcher, and it's hard to trust him over the full 162 games.
There is no reason for Chicago not to add a veteran pitcher right away given the Clevinger situation, and I think they should go after the top starting pitcher remaining: Michael Wacha.
Wacha has been all over the past few seasons after spending the majority of his career with the Cardinals. He's been up and down a fair amount during his time in the league, but he is coming off one of his best seasons yet. He was possibly Boston's best starter last season when he was able to stay on the field.
Wacha doesn't have elite stuff at this point in his career, but he's going to deliver regular quality starts, which can't be said with confidence about any other options within the organization. The White Sox are quickly seeing their window fade away, and adding a depth veteran as they did with Cueto last season could benefit them greatly.
The Yankees Support Judge
This is the first team I've mentioned that had a fairly successful offseason. They were able to eventually retain Aaron Judge, which was obviously the top priority for them and needed to happen in order for their winter not to be a complete failure. They were also able to bring in star pitcher Carlos Rodón via a massive $162 million deal.
These two signings for over $500 million total were huge for a team that's been good but fallen short for many years. However, they didn't do much otherwise to improve an offense that fell flat against Houston in the playoffs.
The Yankees have a fair amount of young talent on the way, but there's a clear opening that I'm not sure can be filled immediately by a young player. Aaron Judge will obviously remain in right field, and the Yankees have high expectations for Harrison Bader in center as he looks to put together a fully healthy season, but there's not a clear starter in left field.
While Aaron Hicks remains an option and Oswaldo Cabrera showed flashes last season, I think another veteran option could benefit this roster.
There aren't a ton of options left on the market, but the Yankees could use a disciplined bat that has the potential for more offensive production. That's why I believe they should look to add Robbie Grossman.
I can already hear Yankees fans yelling at me through the phone, but hear me out. The Yankees lineup was so all-or-nothing at many points last season, and Grossman is one of the best at drawing walks in the league. At the very least, he's going to get on base, and his offensive upside is higher than many would think based on last year.
Grossman's had an OPS over .740 in five of the last seven seasons and sits at .723 for his career. While this isn't elite production, it's likely better than what they expect from Hicks. There are few quality offensive options still available, but Grossman could provide the Yankees with another viable bat that gets on base regularly.
The Diamondbacks Continue to Grow
Arizona is heading in a very positive direction following a season that saw many talented young players develop, including Corbin Carroll, one of the game's premier prospects. They continued to build their future by acquiring Gabriel Moreno and Lourdes Gurriel Jr. in exchange for Daulton Varsho as they traded from an area of depth for their catcher of the future.
The Diamondbacks are heading in the right direction, and while they may be a year off from competing, that shouldn't stop them from building a stronger team right now. Their bullpen aside from Joe Mantiply was one of the worst in the league.
The bullpen as a whole finished with a 4.58 ERA and failed to support a rotation that was surprisingly very solid for much of the year. Mark Melancon is a possible bounce-back candidate, but at 38 years old, he may be past his time.
Whether they're competing or not right now, the Diamondbacks should look to further improve their relief core before the season. The two best options available are Andrew Chafin and Michael Fulmer, but considering Chafin has already spent a lot of time with the Diamondbacks organization and the team has more of a need for right-handed pitching, I'll say they should sign Fulmer.
Fulmer has changed a lot throughout his career since coming up as a hard-throwing starter for Detroit and winning Rookie of the Year in the 2016 season. He transitioned to the bullpen in 2021 after a brutal 2020 and found a lot of success there. After another really strong start to the year, he was flipped to Minnesota at the deadline this past year and continued to produce a solid output.
At only 29 years old, Fulmer should have more in the tank and could help deepen the bullpen for Arizona. There are plenty of other relief options as well, such as Chafin, Matt Moore, and Matt Wisler, that could also fit with Diamondbacks, but I think Fulmer may be the best option given his age. Arizona is definitely going to be an exciting team to follow this season and the next few to come.