List
The Just Baseball Staff's Top-5 Favorite Players in Baseball (Right Now)
These days, baseball finds itself with a surplus of talented players. But who captures the hearts of our staff?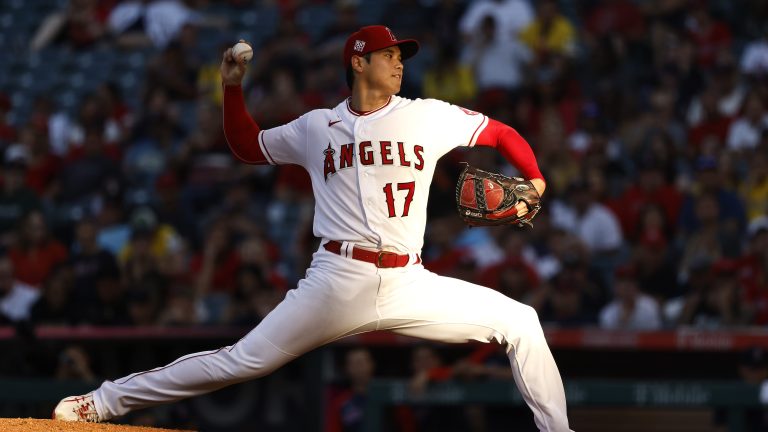 Baseball has no shortage of young talent. From the San Diego Padres' young superstar Fernando Tatis Jr., to future Hall-of-Famers like Mike Trout, and apparently even the reincarnation of Babe Ruth in Shohei Ohtani. Trying to find your favorite players in today's game? Elementary, my dear Watson.
tThe thing about favorites — and this might come as a bit of shock — is that they often change. Change is usually good, but it's a necessary preface to the topic at hand: the Just Baseball Staff's Top-5 favorite players right now. So before we get into it just know that, indeed, this list is based on how we are feeling at this very moment and that may very well change by tomorrow. Also, it's a list about favorites, not necessarily about who we think are the best players.
And P.S.: Don't worry, dear reader, you're not the only one who thinks Peter's list is basic!
Aram Leighton – Founder and Executive Editor
1. Miguel Cabrera
2. Ke'Bryan Hayes
3. Ramon Laureano
4. Freddie Freeman
5. Trevor Rogers
"Miguel Cabrera is one of the most pure hitters of our generation. I mean, the dude won a triple crown. He makes hitting look so easy and I could watch him do it all day. Ke'Bryan Hayes is next up for the premiere third baseman in baseball. Platinum Glove-caliber defender who can swing it. There are going to be 20-minute montages on youtube of Hayes defensive web gems very soon. Ramon Laureano is the same story, anything in the outfield I think he is going to grab it and on top of that, he has really put it together with the bat. Another dude who will have several iconic plays by the time he's done. Freeman is as smooth of a swing from the left side as you can find and a quiet hall of famer. Trevor Rogers is one of the best young arms in the game and came out of nowhere for many. He is a miserable at-bat for lefties and righties."
Peter Appel – Founder and Director of Content Strategy
1. Gerrit Cole
2. Mike Trout
3. Aaron Judge
4. Jacob deGrom
5. Freddy Peralta
"It's pretty clear that I love the best players in baseball. Not super complicated on my end, but these are the five players in the game I'm turning on the TV to watch. I may shed tears if deGrom were to face Cole, or if either got to face the best pitcher in the world in Freddy Peralta. Mike Trout is still the best player alive, and Aaron Judge is a bigger human than Zion Williamson and hits 500 foot home runs."
Javier Reyes – Staff Writer
1. Fernando Tatis Jr.
2. Francisco Lindor
3. Javy Baez
4. Carlos Correa
5. Yadier Molina
"Some may see this list and suspect that I have a bias towards Puerto Rican players since I myself am, indeed, Puerto Rican. Whether or not that was the motivation behind my selections is between me and my maker, and I'll be taking no further questions on the matter. What I will say, though, is that with guys like Hunter Pence now retired, Brett Gardner playing like he should retire, and Robbie Ray suspiciously no longer being a beautiful disaster but instead boringly effective, my list is quite different than in past years. It's also, aside from Tatis and Lindor, fairly malleable; I might have to fully convert to Ohtanism (a very real religion) by the end of the next month."
Will Cohen – Video Editor
1. Jacob DeGrom
2. Nick Castellanos
3. Tim Anderson
4. Josh Hader
5. Brandon Nimmo
"There's nothing cooler than a guy who makes non baseball fans appreciate the game. Every time DeGrom steps out on the mound it's the most beautiful thing Baseball has ever seen, but I don't need to remind anyone about that. Nick Castellanos just hits. That's it. Dude comes in the park and knows he's gonna be squaring up baseballs. Tim Anderson I believe has changed the game forever. TA lets his drip do the talking and is another guy who just rakes. Josh Hader I think is such a savage on the mound. My favorite type of pitcher is a guy who can hide the ball forever in his motion and he's one of the best at it. He makes his 95-96 look 100 doing stuff like that. Nimmo is a special guy. I don't see another player in the league who enjoys being there as much as this dude. Nimmo being a great hitter just adds to the fun."
Kendall McKee – Staff Writer
1. Isiah Kiner-Falefa
2. Trent Grisham
3. Shohei Ohtani
4. Michael Lorenzen
5. Nick Madrigal
"As a lifetime Rangers fan, I always have to have a Ranger in my top 5. Kiner – Falefa goes beyond just being a token Ranger for me though. I love his drive. He broke the majors as a super-utility catcher, won a gold glove at 3B, and is now a top 15 SS in the MLB. What a story of determination and I love that. Trent Grisham is my #2 largely because I love underdogs. He was traded from the brewers for Eric Lauer and Urias. His value has gone vertical since then. Additionally, Trent is team #nobattinggloves. #3 is Shohei and its obvious why. He would be #1 if he wasn't on a divisional rival. He is outstanding. I have nothing new to say about him that hasn't been said already but I just can't help but root for a humble beast. #4 Lorenzen. Love what he stands for. Love his attitude off the diamond. Love his swagger on it. He is another slightly two-way player and who doesn't love when he hit a home run for his father. #5 Madrigal- man is a rarity in the game today. High average, low strikeouts, not a ton of power, but is a grinder! I would want to play like him if I was in the major leagues. It is simple as that".
Colby Olson – Lead Analytics Writer
1. Rafael Devers
2. Shohei Ohtani
3. Trevor Story
4. Clayton Kershaw
5. Joe Kelly
"Devers is just one likable dude. He plays the game with a smile on his face at all times. He loves baseball and he's passionate about winning and loves the city of Boston. He hit a game tying homer against Aroldis Chapman as a 20 year old and I was sold. Ohtani is the definition of must watch baseball. He hits towering moon shots and is one of the fastest players and best pitchers in baseball. His skillset is unlike anything we've ever witnessed. Trevor Story took the league by storm when he was called up in 2016, hitting 7 homers in his first 6 games. I happened to have him on my fantasy team at the time and ended up trading him for Xander Bogaerts. Story is such a fun baseball player. He hits for power and is always consistent at the plate, but he seperates himself as one of the best defensive SS in the league. I'd kill to have him sign with the Red Sox this offseason. I don't think I've ever met someone that had anything bad to say about Kershaw. He's a family first guy and someone that I would love to play catch with and talk pitching. He has made various changes to his repertoire over his career and is still a top 10 pitcher. Joe Kelly lit a fire under the Red Sox in 2018. He fought Tyler Austin and Joe Kelly Fight Club was born. He had a .79 ERA in the Sox WS run over 11 IP. He's a sox legend and will also be remembered for throwing at Bregman and mocking Correa. He's a firey guy with the stuff to match."
Jake Graziano – Associate Editor
1. Jake Cronenworth
2. Ramon Laureano
3. Kyle Hendricks
4. Tejay Antone
5. Didi Gregorius
"I've always liked players who fly under the radar. Jake Cronenworth fits my favorite player prototype to a tee. A vastly underrated utility man, Cronenworth gives off Michael Young and early-career Ben Zobrist vibes. He's the unsung hero of a star-studded Padres team and has become one of the best players in the league this season. Moving along, Ramon Laureano also gets underrated like seemingly all of his Athletics teammates. Early on, Laureano was known for his defensive prowess, specifically a cannon of an arm that put him on several highlight reels. Still possessing that, Laureano has also become a terrific offensive player in recent seasons to become one of the most well-rounded outfielders in the league. Next up, Kyle Hendricks might be the best pitcher of the last decade not to make an All Star game. A critical piece of the Cubs 2016 World Series championship team, Hendricks is as consistent and efficient as any pitcher in the sport. He won't blow anyone away with his stuff, but rather relies on pinpoint command to get batters out. Time for the next player on the list.
My love for relievers started as a kid watching Mariano Rivera mow down hitters for my favorite team. This season, Tejay Antone has become my favorite bullpen piece in the league. "Captain Hook" possesses one of the best curveballs in the game and uses his curve and slider just over two-thirds of the time. He's absolutely filthy and a treat to watch out of the Reds bullpen. The final player on this list is Didi Gregorius. A first-class teammate and person, Sir Didi will always be one of my favorite Yankees due to his infectious energy and knack for clutch-hitting. His first-inning home run in the 2017 Wild Card game was one of the best moments in recent Yankees history."
Derek Johnson – Staff Writer
1. Buster Posey
2. Brandon Crawford
3. Shohei Ohtani
4. Ozzie Albies
5. Fernando Tatis Jr.
"As a Giants fan, you can't go wrong with Posey. Not only has he been the fulcrum to three World Series teams, but he's a super nice dude. As a golden retriever owner, his shared interest there doesn't hurt. Crawford has also been a mainstay for the Giants and someone who always seems to come up in the clutch with his offense as well as his fantastic play in the field. Ohtani is not only a marvel of a baseball player, but he's always smiling, laughing and having a good time. He's great at baseball and makes you want to love the game too. Ozzie Albies is similar to Ohtani in that he just plays the game in such a fun, inspiring way. You never get the feeling he's not enjoying the game and he's electric to watch at his small stature the way he shows his power and speed. Finishing out that theme is Fernando Tatis Jr. who's bat-flips and swing that's violent enough to throw out my back just thinking about it is extremely fun to watch. Don't love rooting for a team in the same division as him, but I do love watching him drop tanks on the Dodgers. Also, shoutout to some Honorable Mentions: Madison Bumgarner, Zac Gallen"
Dustin Demeter – Prospects Analyst
1. Mookie Betts
2. Juan Soto
3. Justin Turner
4. Anthony Rendon
5. Miguel Cabrera
EDITOR'S NOTE: Dustin did not actually write a blurb for this, but I'd imagine his justification for his list would be "I like good baseball players" since he, too, is good at baseball.
T Wright – Editor
1. Shea Langeliers
2. Shea Langeliers
3. Shea Langeliers
4. Shea Langeliers
5. Shea Langeliers
Pudge walked so Shea could run.