Analysis
Edwin Diaz's Brother Alexis Is Turning Heads in Cincinnati
The rookie reliever has done a great impression of his brother for the Reds this season, but can he actually become MLB's next lockdown closer?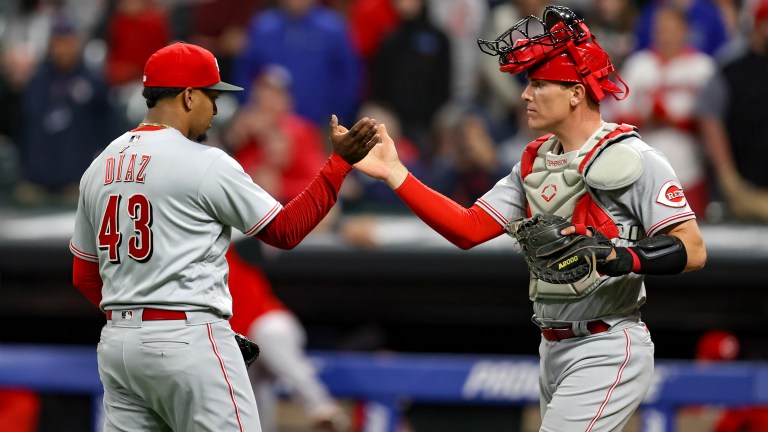 The 2021 Reds bullpen was full of remakes and has-been's. Don't get me wrong, every team has a few. I am all for taking a shot on a few guys at a low cost. Just not a bullpen full of them.
That is what has made this season so refreshing, because we have seen a youth movement in the Reds pen. Rookies and second year arms are soaking up innings and experience, and learning along the way.
While several young arms have stood out, one stands above the rest; Alexis Diaz. Drafted by Cincinnati in the 12th round of the 2015 draft, Diaz has made a slow and steady crawl through the Reds affiliates. While he struggled through a few stops, he might have picked up a tip or two from his brother, Mets closer Edwin Diaz.
Could Alexis Diaz turn into a similar pitcher to his brother, Edwin?
More on that later. One thing we do know, the mechanics are a perfect match.
The pace, the arm slot, the leg swinging through. The elder Diaz has proven that these mechanics can get results, as he has pitched to a career 3.17 ERA and is nearing 200 career saves. Alexis has a long way to go to reach that level of success, but the early returns this year have been very promising.
Early Season Success
We all know how important sample size is, and we are only working with 19.2 innings. That won't stop me from diving into some numbers and dreaming on what this rookie can become.
Let's go ahead and get some simple stats out of the way, shall we. Diaz has pitched to a 0.92 ERA with 24 strikeouts and a 0.96 WHIP over 19 2/3 innings pitched. As is the case with so many relief pitchers, Diaz has nasty stuff but struggles to find the zone at times.
While Diaz has racked up some strikeouts, the walks have always been a concern. His 13.9 BB% ranks in the 9th percentile in the league. Luckily, just about everything else is clicking.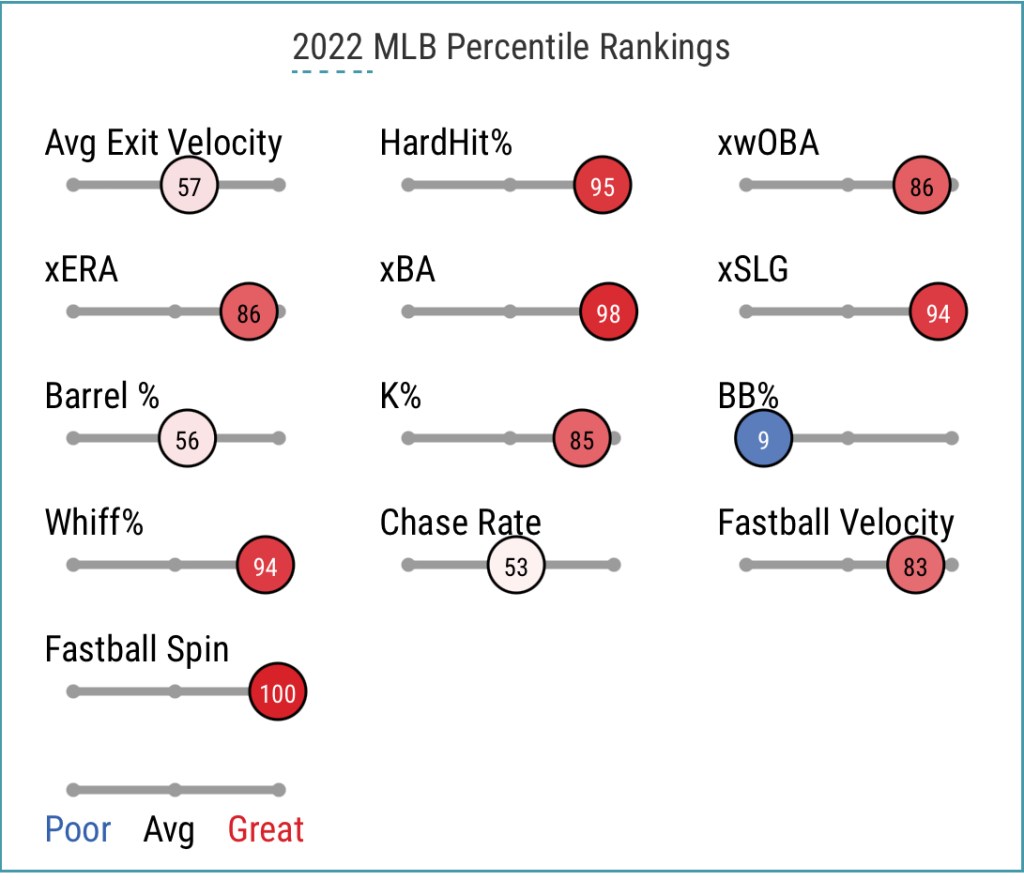 Red, red, red. This is impressive for anyone, but for a rookie? Incredible. Diaz has essentially relied on a two pitch mix for 4-seam fastball and slider (the same mix as his big bro). The fastball (71.1%) is his bread and butter. In 45 at-bats, Diaz his holding hitters to a .089 average on the fastball.
The slider (28.6 %) has been working well off the fastball. The only extra-base hit allowed of the year was off the slider. Batters are hitting .190 and whiffing 44.7%.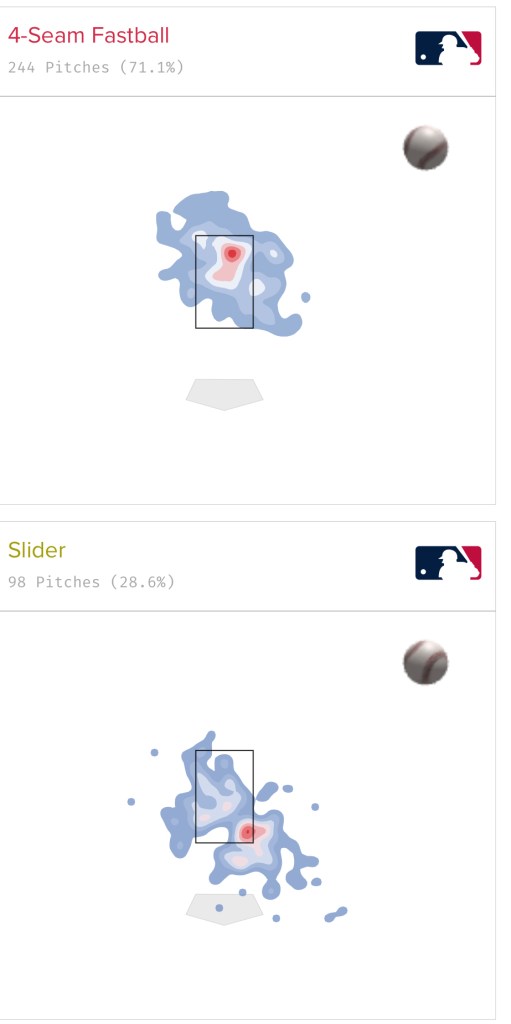 Strikeouts get the fans going, but I want to know what happens when contact is made and with Diaz the contact off the bat has been weak leading to easy outs.
We are a long way from finding out if Diaz can be a "closer", whatever that means these days. David Bell has trusted him to go into high leverage situations and get the job done and he has answered the call. Diaz is stranding 96.9% of the runners on base. With the Reds in an evaluation period, Diaz will likely get as many big opportunities to show just how good he is.
The 25-year-old Puerto Rican born Diaz has a lot of baseball ahead of him. Success and struggles are still to come. Can he turn out like his brother? Who knows, but I'll bet on a rookie who strikes out Jose Ramirez with the bases loaded to the win the game.